Fans of 'Gossip Girl' and 'How to Get Away With Murder' Need to Watch 'Elite' on Netflix
It seems many TV shows are an amalgam of previous hit shows turned into something fresh for the streaming world to devour. Maybe algorithmic programs are the result of this, even if it almost always works in creating something different.
Fans of Gossip Girl and How to Get Away With Murder noticed a recent Spanish series on Netflix called Elite became the perfect combination of those two shows. With both of the aforementioned shows still popular or talked about on social media, seeing how they influenced the new Elite series is worth analyzing.
The combination of the two is certainly irresistible to a certain demographic: Young and wealthy people, plus murder cases. Yes, this combination might have helped Netflix find their newest hit.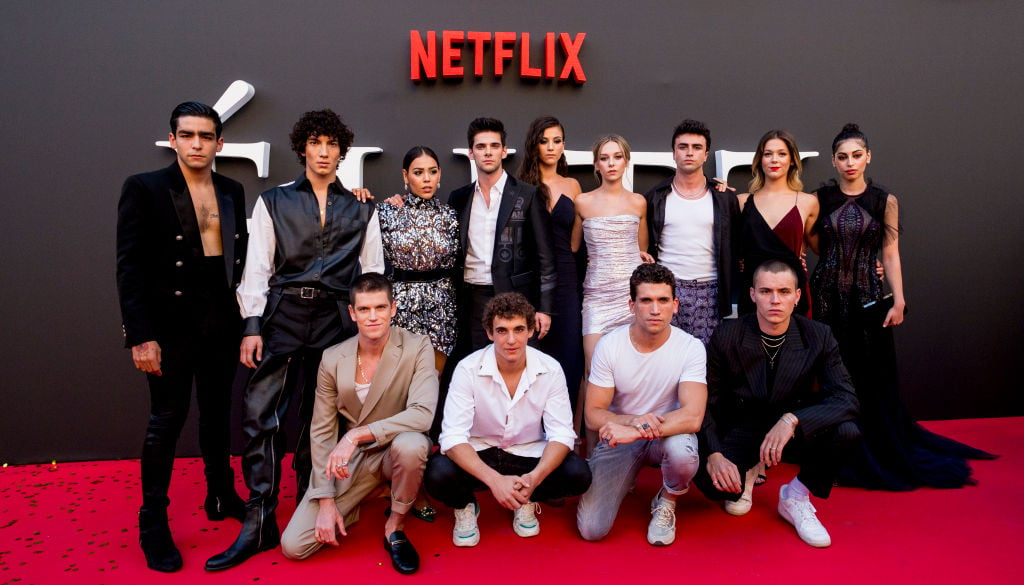 How Elite is influenced by Gossip Girl
Reports keep coming out that a Gossip Girl revival will happen eventually, despite the original series still being celebrated. Running from 2007-2012, the idea of covering privileged teens hanging out in the Upper East Side of NYC hit home for teens of the 2000s. While some of them got into trouble, there was never murder involved.
The new Netflix series Elite covers similar territory, albeit from Spain. This time, it takes place in a private school there where working-class teens and rich kids clash. Elite has all the scandal and glamor Gossip Girl did: the parties, the complicated love lives, the intergroup friend drama — and it's arguable juicier. Season one ends with the murder of one of the friends in the core group.
What makes the series stand out is the complex narrative structure where police interrogations of the students are shown in flash-forward sequences. These time jumps enable the present narrative to present gradual clues to who might be responsible for the murder.
While the rich kids in Gossip Girl became watched by a relentless gossip blogger, the kids in Elite seem to have people secretly watching them as well considering later police involvement.
Adding a dash of ABC's How to Get Away with Murder
After six seasons, Shonda Rhimes' celebrated How to Get Away with Murder is about to end its run. The connection to Elite, though, seems to indicate an obvious nod to the aforementioned series.
Considering Elite is about an ensemble of young actors ultimately becoming entwined in a murder, featuring flashbacks and asides, the influence of American TV was more than apparent in Spain. Of course, they get all our popular TV shows there as well, making the genre influences stand out.
One clue to the How to Get Away with Murder connection is in the flash-forwards to a new murder being committed. In Season Five of the ABC series, this is exactly what they did, just when Elite was premiering in Spain.
At least with Elite, the show is giving Americans a new type of setting. America can see how great international productions are when compared to their U.S. counterparts.
How big is Elite already in America?
Many who watch Elite on Netflix now call it their new guilty pleasure, with 20 million subscribers watching in its first season. No one can deny Spain is just as sophisticated in their shows and movies as the rest of Europe. Some might even argue they currently rank at the top when it comes to innovation and themes explored.
Elite goes beyond the realms of exploring a murder case and additionally into the world of other mature themes in young adults. Yes, this means exploring graphic sexual issues, something not lost with even American young adult shows of late.
Created by Carlos Montero and Darío Madrona and taking place in Las Encinas, Spain, Elite has already had an order for two more seasons by Netflix due to its wild popularity. More murder has occurred by the end of Season 3, making the world of these kids more complex than ever.