Fans of Hasan Minhaj's 'Patriot Act' Really Don't Want Netflix to Renew 'Indian Matchmaking'
One of the great benefits of the massive influx of streaming services is that the multiple platforms have provided opportunities for more diverse television programming. Not beholden to just the masses who consume TV during primetime hours, streaming services have helped make space for something viewers have been asking for over and over again: television shows that tell stories from many different perspectives and backgrounds. 
When series showcase meaningful voices that are underrepresented in entertainment, they can enjoy dedicated fan bases, but as Netflix is about to find out, those fans can also be very vocal about cancellations. As Hasan Minhaj's Patriot Act was recently canceled, fans of the series are waiting to see if Indian Matchmaking will be renewed. If so, they have thoughts about what that means. 
'Patriot Act' explored current events through a global lens
Minhaj became well-known across the comedy world through his work on The Daily Show and his appearance at the White House Correspondents' Dinner. His bold and clever abilities to weave political commentary into his comedy routines helped define him as a notable satirist.
In 2018, just four years after he first landed the job, Minhaj left The Daily Show to work on his own projects.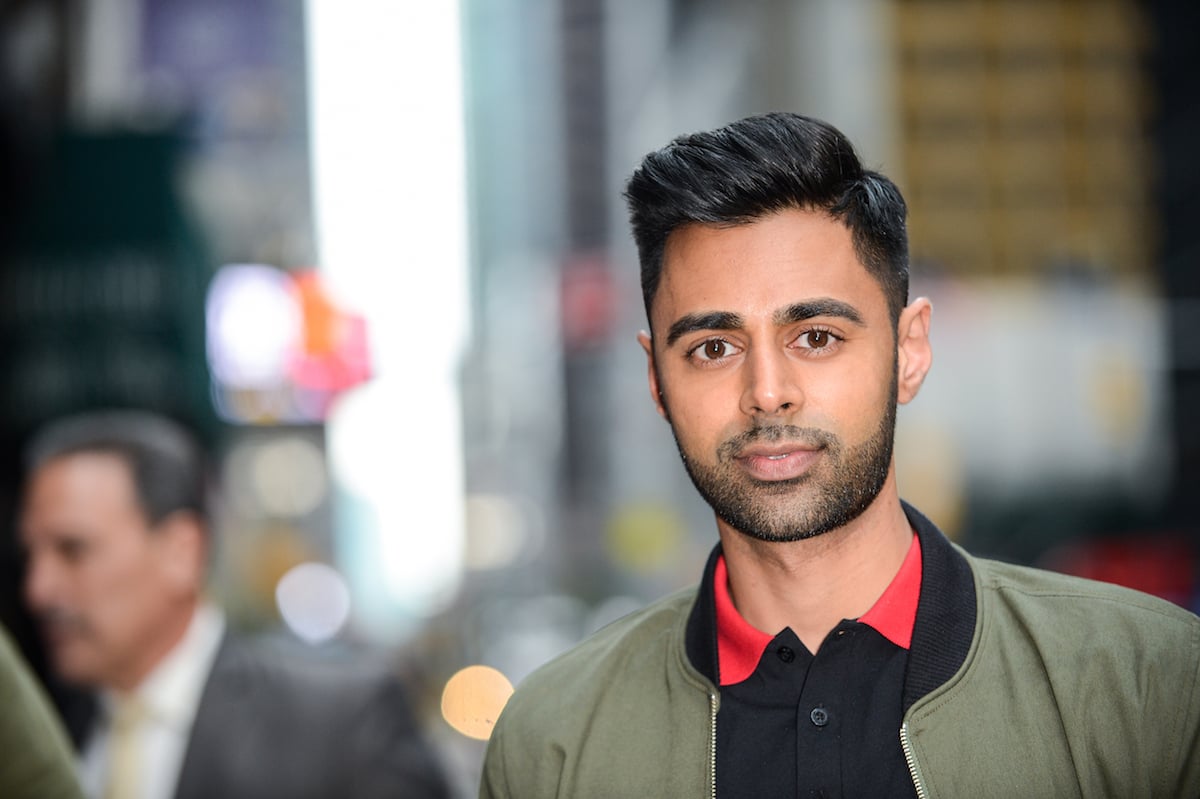 Those projects included a one-hour comedy special for Netflix titled Hasan Minhaj: Homecoming King. That success was followed up by the launching of his own show, Patriot Act. The series premiered in October 2018 and boosted Minhaj's fame considerably.
Patriot Act featured Minhaj sitting down with some seriously impressive world leaders to bring a much-needed global perspective to the comedy talk show airwaves. As Vulture reports, Minhaj was not afraid to tackle high-profile and controversial issues including affirmative action, the influence of pop culture, and Saudi Arabia's censorship practices. The episode on the latter got such a heated response that Netflix pulled the episode in Saudi Arabia. 
Fans are disappointed 'Patriot Act' is ending
For many South Asian viewers, Patriot Act was a refreshing source of entertainment and information that filled a definite gap in television representation.
In an opinion piece for The Washington Post, Nayantara Dutta explains how the show became a family ritual for her and her parents. Dutta goes on to explain all the ways that the show made her feel like Indian culture was welcomed and centered: "I found it meaningful to see Minhaj throw in cultural references with no explanation, speak directly to the Asian American community about Black Lives Matter and refuse to mispronounce his name. After years of trying to catch up with American pop culture, 'Patriot Act's' desi references made me feel like I was in on the joke."
That's why hearing that the show was being canceled was a real blow for many of its fans. The departure of the show from Netflix will leave a gap in this kind of global perspective and biting satire. Patriot Act was renowned not only for making people laugh but also making them think, and fans will sorely miss Minhaj's contribution to the political discussion. 
Is Netflix sending the wrong cultural message? 
Making matters worse for many fans of Patriot Act is that the representation left behind doesn't feel adequate. Dutta points out that "South Asian creators have been criticized for missed opportunities to add nuance in shows like 'Indian Matchmaking' and 'Never Have I Ever.'" Without Minhaj's presence for this kind of depth and balance, many fans worry that the Indian representation remaining on Netflix will be shallow and incomplete. 
Indian Matchmaking, in particular, has faced criticism. Largely seen as Netflix's attempt to compete with TLC's wildly popular 90 Day Fiancé, the reality TV series faces many of the same kinds of speculation from fans.
How much of it is real? What drama will come up next? If Netflix chooses to renew a series that represents Indians through this shallow lens while canceling Patriot Act's much more meaningful one, many fans see that as a double slight on their culture.