Fans Praise Kelly Clarkson For Her Advice to Anyone Who's Been Body Shamed
Kelly Clarkson had the perfect response to a body shamer who took aim at Valerie Bertinelli, with some words of wisdom that her fans are loving. Clarkson has had to rise above her share of haters in the past, so listen up.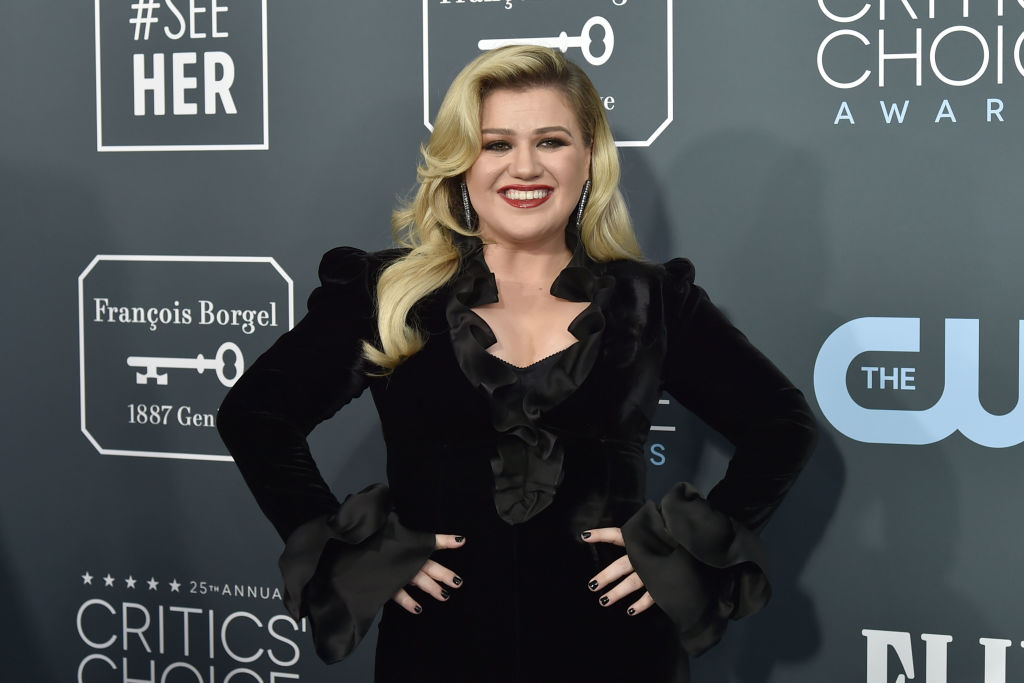 Clarkson responds to an online troll
When the Food Network's Instagram account promoted Kids Baking Championship star Valerie Bertinelli's live appearance on their app, one hater left a comment calling her "so chubby."
Bertinelli called out the comment, taking a screenshot of it and posting it on Twitter, noting: "Wow. Someone is always there to remind me to tidy up my negative thoughts some more. Thank you for reminding me I'm so much more than my body. Have a blessed day."
As if her positive message wasn't cool enough, Clarkson fired back with some awesomeness of her own, tweeting: "True power is recognizing the projection of others negativity & punching it square n the face w/all the positive, remarkable, intelligent, beautiful light that seeps from ur pores. Pity people that speak ill of others because while some of us r dancing, the others r too afraid."
Fans were thrilled with her positivity
Clarkson's fans couldn't get enough of the singer's amazing response and many tweeted their praise, with comments such as, "We need more people in the world like you!" and "I love this! This is beautiful!"
Another fan tweeted: "I give all the kindness and love that I possibly can. You guys are incredible for speaking more about it and I couldn't be more thankful/appreciative."
"You are the embodiment of the best things in the world. you are an enlightened being," another wrote.
As for Bertinelli, she responded, "kellyclarkson Love you."
Clarkson has faced critics before
Clarkson has been in the spotlight since she burst on the scene as the winner of American Idol — and she's had critics over the years, but says she can handle the trolls.
"Even on American Idol I was really thin, but I was bigger than the other girls on the show, so people would say things to me," she shared with People in 2017. "But luckily I am superconfident, so I've never had a problem with shutting people down and saying, 'Yeah, you know, that's just what I'm rocking. It's fine.' "
Clarkson lost almost 40 pounds in 2018 and explained on the Today show how she accomplished it. "I had an autoimmune disease and a thyroid problem that started in 2006," Kelly explained "I read this book, it's called The Plant Paradox and it might not work for you but it worked wonders for me. I'm, like, 37 pounds lighter."
When a fan asked her for weight loss advice in 2019, she again referenced the book, tweeting: "I read The Plant Paradox by Dr. Gundry. He gives you yes & no lists 2 go by & tells why you should avoid things & basically it all comes down to lectins & inflammation. It's a very detailed read as far as it being a giant science class but it has been helpful 4 me."