Fans Praise Kylie and Kendall Jenner for Being 'Self-Aware' in New TikTok Video
In a new TikTok video from Kylie and Kendall Jenner talk about their personality differences while seeming to address critiques they get from people.
The Kardashian-Jenners get talked about by people all over the world, but it's not always clear if they know what is being said about them. However, a new TikTok video from Kylie and Kendall Jenner seem to be addressing this topic, and it looks like the sisters definitely know some of the common critiques they are getting from people. Furthermore, fans are praising the Jenner girls for being "self-aware."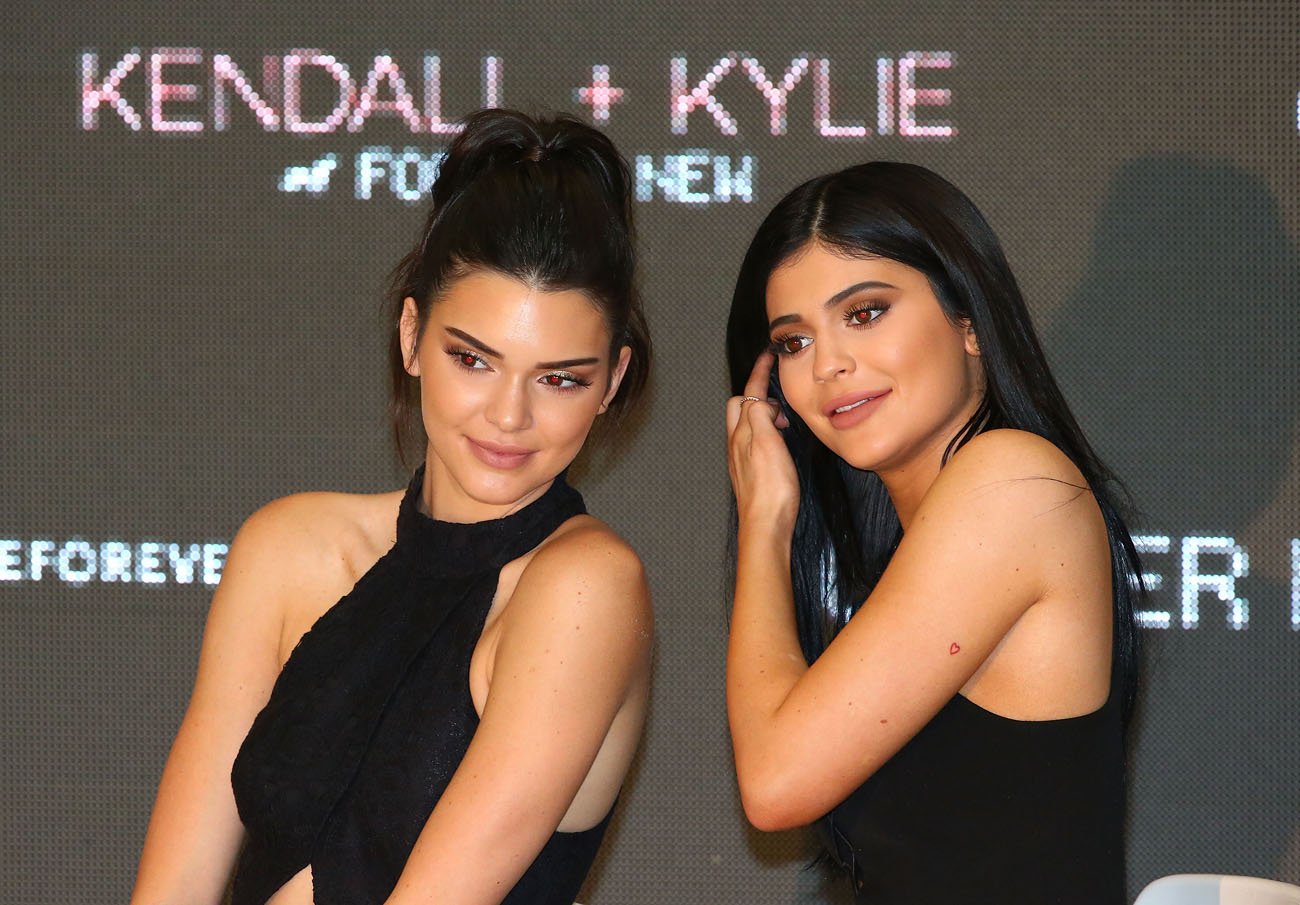 What is Kylie and Kendall Jenner's new TikTok video about?
Kylie's TikTok account recently uploaded a video showing Kylie and Kendall partaking in a new TikTok trend. The trend involves people strutting to Run-DMC's "It's Tricky" while different traits pop up on the screen. Participants, then, walk to the side of the traits that fit them best.
Kylie and Kendall chose to include traits that relate to their jobs, love lives, and interests. For example, when it comes to their jobs, Kendall walked towards "Supermodel" while Kylie chose "Instagram Model." Then, the sisters referenced their love lives with Kendall going for "Hoopers" and Kylie going for "Rappers." They also brought up the different ways they prefer to spend their time, where Kendall prefers "Staying In" while Kylie prefers "Going Out."
Fans praise the Jenner sisters for being 'self-aware'
A lot of fans reacted positively to Kylie and Kendall's video. Even though it is only a short clip, onlookers think it shows their fun and lighthearted personalities well.
"Aww I love this!" one person wrote on Reddit. "I absolutely love seeing them be silly with each other!"
Another fan said, "They are so much more likeable when they aren't constantly promoting their brands or doing the same poses on Instagram."
Some people are also amazed at the "self-awareness" that was shown by Kylie and Kendall. For example, their patterns of dating basketball players and rappers have been talked about a lot on the internet. As such, it seems a number of fans enjoy seeing Kylie and Kendall poke fun at their reputations.
Fans want the Kardashian-Jenners to make more videos on TikTok
TikTok has been gaining popularity during in the past year, and some Kardashian-Jenner members—such as Kylie, Kris Jenner, Kourtney Kardashian, and Khloé Kardashian—have tried to use to platform. The family has not been able to take over TikTok as much as they have taken over some apps like Instagram and Snapchat. However, a number of fans wish for the Kardashian-Jenners to post more content on TikTok, especially now that their reality show, Keeping Up With the Kardashians, is coming to an end.
For example, back in April, fans also had a blast watching a video on Kylie's TikTok account where she and Kris reenacted a fight between Kourtney and Scott Disick. At the time, onlookers also called for Kylie and her family to start posting more fun, "self-aware" videos on TikTok.
However, not everyone wants this to happen. TikTok is currently a place where average folks can interact with each other and go viral, and of course, having a lot of Kardashian-Jenner presence on there would definitely change the platform's dynamic. As reported by FR24 News, some people would rather the Kardashian-Jenners focus their brand marketing on places that already have a lot of celebrity users, such as YouTube.