Fans Prefer Khloé Kardashian's Unfiltered Photo Instead of the 1 She Posted
One of the things that is seemingly integral to the Kardashian-Jenner family brand is remaining picture-perfect. For many of them, that means air-brushing pictures on bodies that many already think is the "ideal" beauty standard. But a recent Khloé Kardashian unfiltered photo surfaced, and fans responded to the unusual picture on TikTok.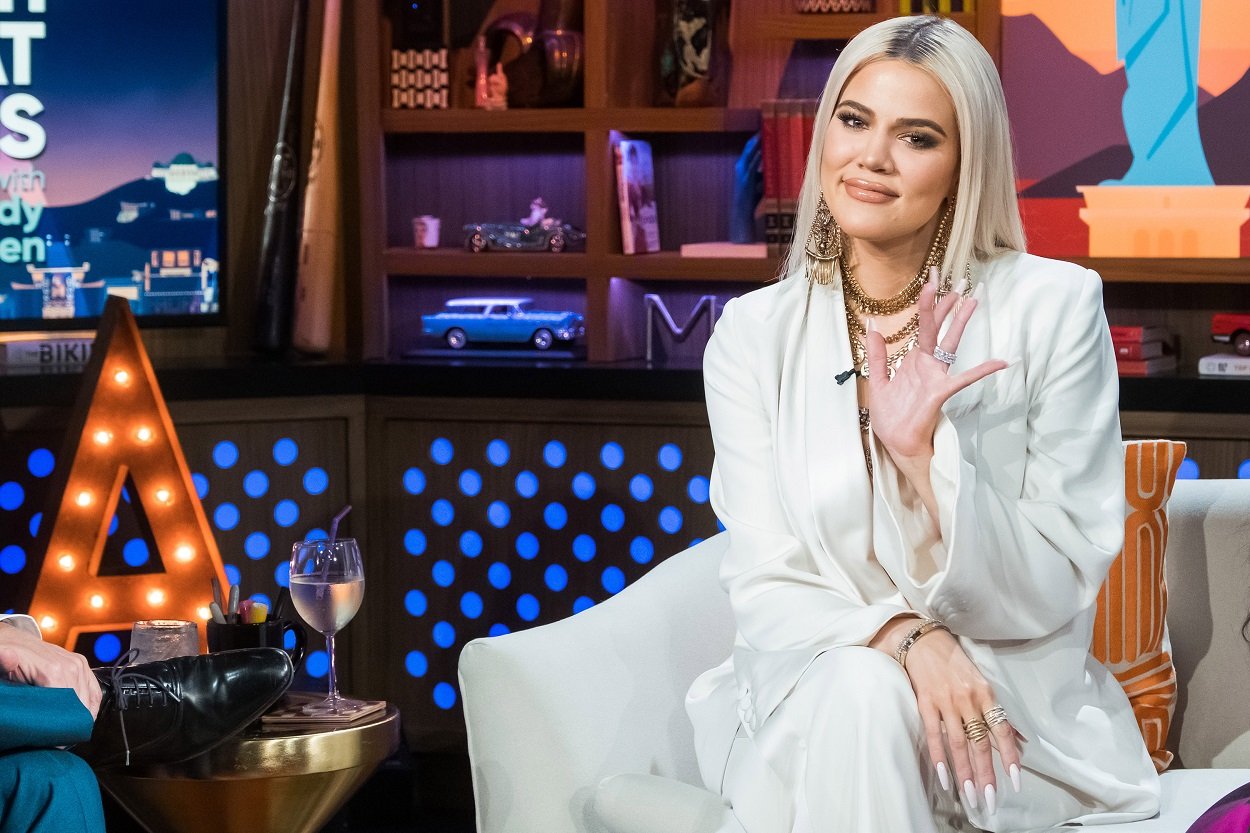 Khloé Kardashian usually appears 'flawless' in her pictures online
Fans have often criticized Kardashian for the way she seemingly edits her pictures. People have noticed how smooth her skin looks and how she and her other sisters might create an "unrealistic" beauty standard for their followers.
Keeping Up With the Kardashians fans have also noticed the discrepancy between Kardashian's pictures online and her appearance on the reality television show. However, a recently unedited picture of Kardashian surfaced. People's reactions might be different than what the star might have thought.
A new picture of Khloé Kardashian looked completely unfiltered
A picture of Kardashian poolside in a leopard-print bikini leaked on the internet and it looks way different than Kardashian's usual posts. In it, Kardashian appears a little bit more candid. Furthermore, her skin looks like it would for "normal" people in direct sunlight. Many instantly thought the picture looked unedited compared to her normal pictures.
"The color edited photo was taken of Khloé during a private family gathering and posted to social media without permission by mistake by an assistant," KKW Brands executive Tracy Romulus told Page Six.
"Khloé looks beautiful but it is within the right of the copyright owner to not want an image not intended to be published taken down," Romulus continued.
Another source told the outlet that the photo, despite looking unfiltered, has "some edits."
But fans reacted to the picture in a way that showed maybe the Kardashians should post more pictures such as this recently-leaked one.
Fans responded to the unfiltered picture saying they preferred it
A fan on TikTok responded to the leaked picture of the Kardashian sister with a reaction that might surprise some.
"Grandma MJ is about to be kicked out of the Kardashian family," the fan joked, alleging that the Kardashian grandmother was the one who posted it first.
"She looks so much better here," the fan continued. "Her face looks like the old Khloe, her body is still snatched. She needs no filters! Look how great she looks. But she is probably flipping out because this was posted without her permission."
The fan also claimed the picture was recent due to the Kardashian's nails being the same as seen in other recent photos she posted.
Other fans commented on the TikTok, showing that they appreciated seeing the Kardashian in a new light.
"This made me feel more confident," one person wrote. "These celebrities are normal people like us all."
Another expressed: "I love this picture of her! She looks beautiful, I wish she would post more like this one."
Many people commented that they appreciated seeing the Kardashian in a less-filtered manner. "She looks so pretty and healthy," a different fan weighed in.
Finally, someone said: "I'm so glad it was posted."