Fans Question Kylie Jenner's Relationship Status After She's Spotted With Mystery Man on NYE
Kylie Jenner continues to keep fans on their toes when it comes to her dating life. Since calling it quits from Travis Scott, the makeup mogul has been living her best life testing out the waters with other men, but hasn't established anything more than just short-lived flings. While Jenner has kept things pretty casual …
Kylie Jenner continues to keep fans on their toes when it comes to her dating life.
Since calling it quits from Travis Scott, the makeup mogul has been living her best life testing out the waters with other men, but hasn't established anything more than just short-lived flings.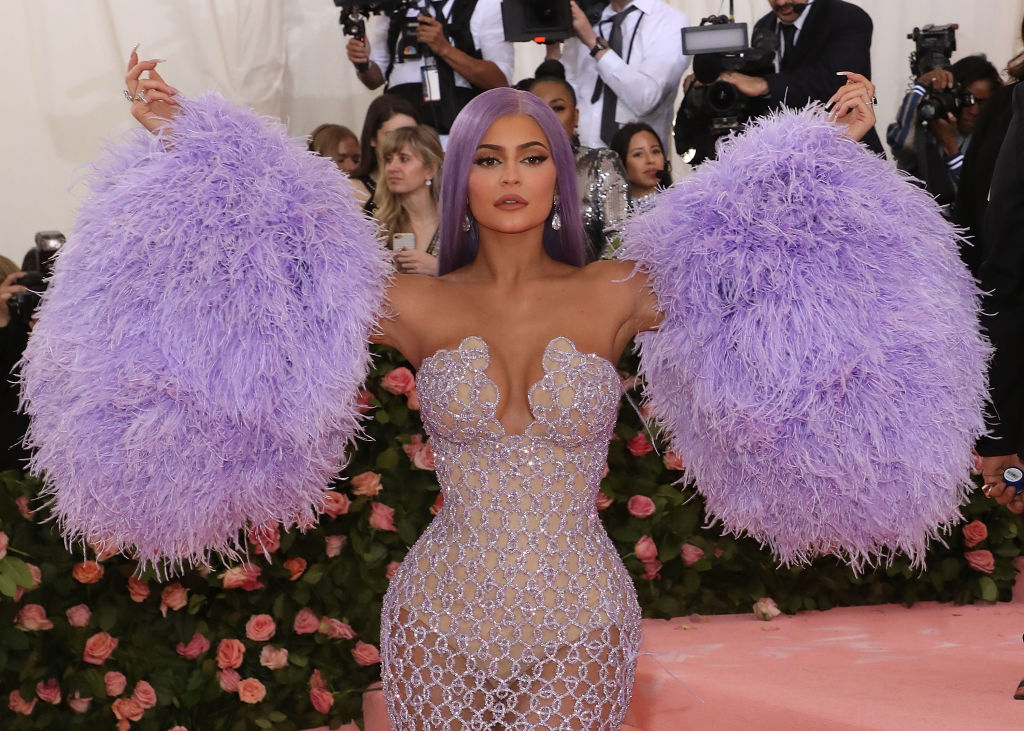 While Jenner has kept things pretty casual with her male suitors, fans are now speculating that she's ready for something serious and might have already found her ideal match.
Jenner fans were certain she was dating again
Following her shocking split from Scott back in October 2019, many of us have been staying up to date with news surrounding Jenner's dating life.
While she did have a little something going on with rapper Drake shortly after her breakup from Scott, fans left disappoint and surprised when their relationship didn't go any further than just friendship.
Though we really wanted Jenner to find love again, it soon became clear that dating was no longer a main priority in her life.
While it seemed as though she'd officially put love on the back-burner, Jenner has once again raised fans' curiosity after she was recently spotted getting pretty flirty with a new guy.
On New Year's Eve, the makeup mogul posted some snapshots of herself and few friends partying it up at Delilah nightclub in West Hollywood on her Instagram.
While many of us are used to seeing Jenner let loose with her pals, one guy in particular caught many people's attention this time around.
After making several appearance on Jenner's Instagram Story that night and posing next to the reality star for a few pics, fans were certain the billionaire was starting 2020 off with a new love interest by her side.
So who exactly is this mystery man everyone has been talking about?
According to TMZ, his name is Zack Bia and he is a 23-year-old exec and DJ from L.A. "who rubs elbows with everyone from Drake to The Weeknd."
Now before everyone gets their hopes up, a source told TMZ that Bia and Jenner are just friends and have known each other for years, meaning the reality star is, in fact, single.
Jenner is still very much single
While many of us would have liked to see Jenner jump into a new relationship, it looks she keeping that single mentality for the New Year.
As of right now, the makeup mogul is just enjoying her life as a single woman and will get back into the dating scene when she's good and ready.
Though fans really want her to rekindle her romance with Scott, it's starting to seem less and less like that will happen anytime soon.
Back in December, things got pretty cringey between when the "Sicko Mode" rapper replied "LOL" to the reality star's "thirst trap" photo.
A few days later, Scott sat down with XXL Magazine to reveal that he will always love Kylie but said it's hard being in a relationship with "a million outside voices interfering."
Whether or not they choose to get back together, Jenner and Scott remain on good terms and have a great co-parenting relationship going.
As of right now, both Jenner and Scott are pretty comfortable being single and it'll only be a matter time before they get hit with cupid's arrow again.