Fans React After Sofia Richie Praises Olivia Jade for Her 'Red Table Talk' Interview: 'White Privilege Supporting White Privilege'
Olivia Jade Giannulli recently spoke about the infamous college admissions scandal involving her parents, Lori Loughlin and Mossimo Giannulli. For her first public interview, Giannulli specifically chose to appear on Red Table Talk. The Facebook Watch series stars Jada Pinkett Smith, Willow Smith, and Adrienne Banfield-Norris. Following the interview, model Sofia Richie shared her thoughts about Giannulli's appearance on the show.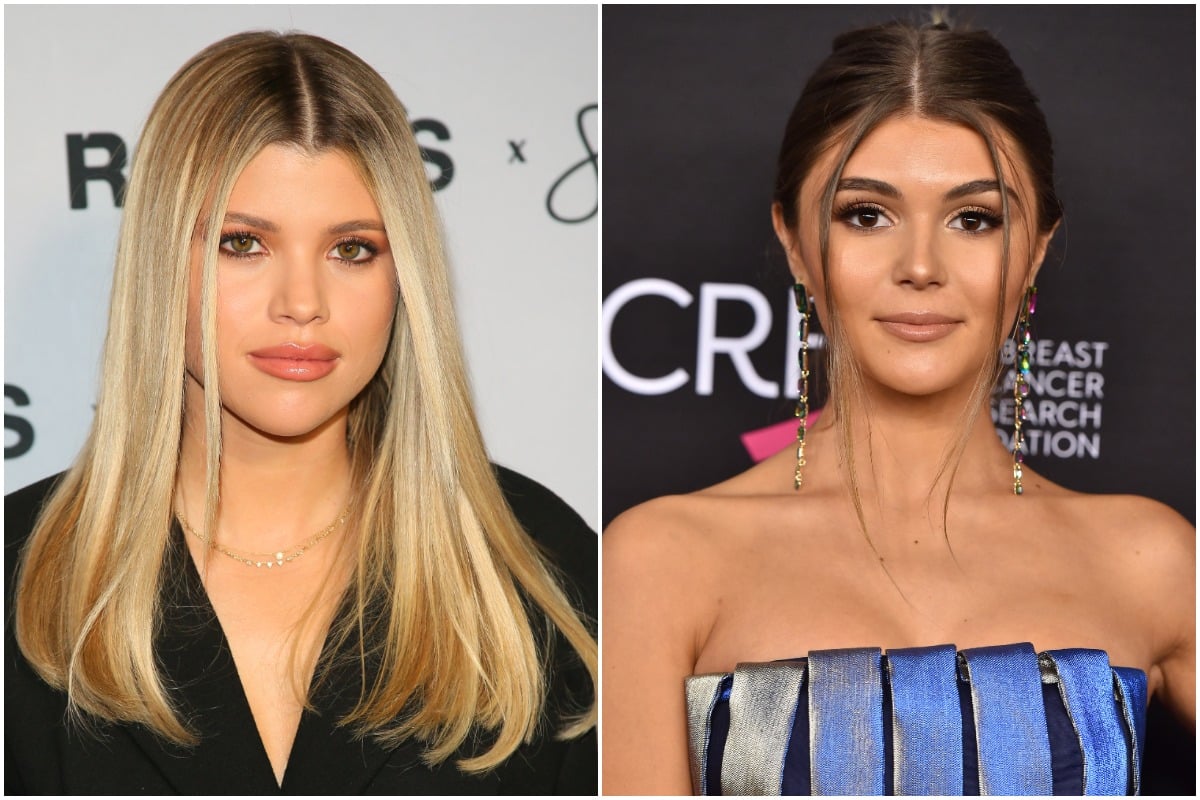 Olivia Jade Giannulli's appearance on 'Red Table Talk' almost didn't happen
In March 2019, police arrested Loughlin and Mossimo for paying William "Rick" Singer $500,000 to help Giannulli and her sister, Isabella, get into the University of Southern California. Both Loughlin and Mossimo pleaded guilty to conspiracy charges in May 2020. The court then sentenced the couple to federal prison for several months. Loughlin is currently serving her two-month sentence at  Federal Correctional Institution in Dublin, California, and should return home in a few weeks. As for Mossimo, the fashion designer started his five-month sentence at the Federal Correctional Complex Lompoc in November 2020.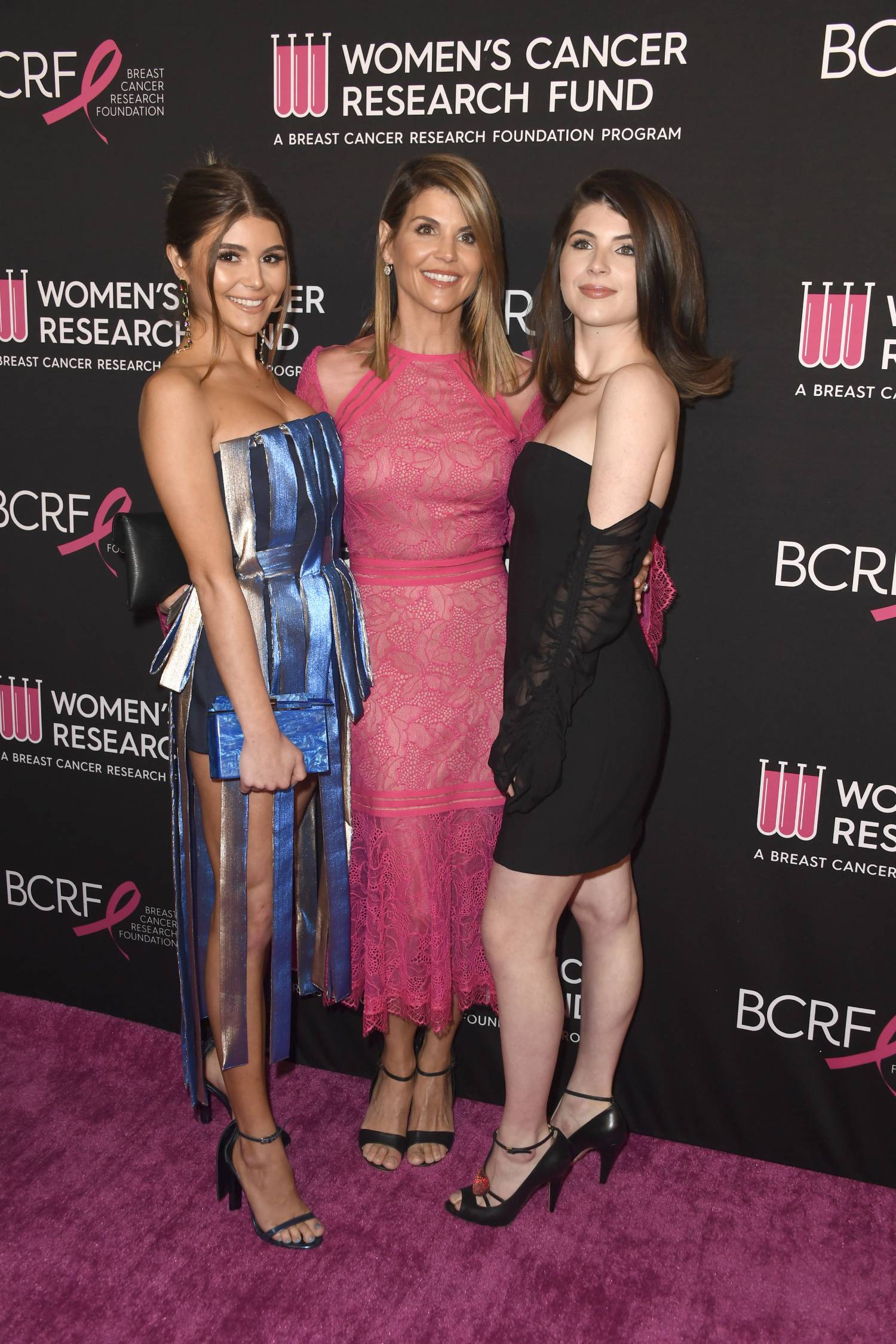 Once the scandal broke, Giannulli's life and career changed. Multiple endorsements from her YouTube channel plummeted, and she took a lengthy break from the platform. After not speaking about the matter publicly for over a year, Giannulli wanted to share her truth on Red Table Talk. While Pinkett Smith shared at the beginning of the episode that she was open to hearing what Giannulli had to say, Norris had other thoughts. Pinkett Smith's mother felt Giannulli chose their platform to gain sympathy for her parents' actions possibly. 
"You know, I fought it tooth and nail," Banfield-Norris said in regards to Giannulli's appearance. "I just found it really ironic that she chose three Black women to reach out to for her redemption story. I feel like here we are, [a] white woman coming to Black women for support when we don't get the same from them. It's just; it's bothersome to me on so many levels. Her being here is the epitome of white privilege to me."
Sofia Richie praised Olivia Jade Giannulli after her 'Red Table Talk' interview
Although Norris didn't like Giannulli being on Red Table Talk, both Pinkett Smith and Smith agreed that Giannulli deserved to tell her side of the scandal. During her appearance, Giannulli admitted she initially didn't understand the severity of her parents' decisions. Additionally, Giannulli said the ordeal made her more aware of the privilege she has in society. During the discussion, Giannulli also clarified that her family recognizes the "mistake" and paid the price. Giannulli then said she would like a  "second chance to redeem myself to show I've grown.
After the episode of Red Table Talk premiered, Giannulli shared a clip from her appearance on Instagram. Following her post, Richie supported Giannulli in the comments section. 
"Yes, girl!! Can't wait for what's ahead," Richie wrote underneath Giannulli's post. 
Fans thought Sofia Richie's support for Olivia Jade Giannulli's 'Red Table Talk' appearance was an example of 'white privilege'
Richie's comments turned several heads on Instagram. Once she commented on her support for Giannulli, one Instagram user described Richie's praise as "white privilege supporting white privilege." Instead of debating the user, Richie replied to the fan by saying, "life is too short to wish negativity on anyone. Sending you love."
Other fans of Giannulli's also reacted to her Red Table Talk interview via Instagram. Some Instagram users supported Giannulli and said they're looking forward to seeing what she does next. However, some users thought Giannulli's public apology wasn't genuine. 
"Y'all sorry y'all got caught lol," one Instagram user said under Giannulli's post. 
"Everyone messes up. Good for you. Own it as you did, and people need to let it go," a second Instagram user wrote. 
"This deserves respect. Admitting when you did wrong and moving forward to get better," wrote a third Instagram commenter.