Fans React as 'The Bachelor' Announces Jesse Palmer to Replace Chris Harrison
For all those looking to watch people fall in love, The Bachelor released exciting information last night when the show announced that former Bachelor Jesse Palmer would replace Chris Harrison as host. For some, it was not the news they were looking for. Palmer participated in the show in 2004, and since then, the franchise has exploded. Many think other qualified people to host, including Wells Adams and current The Bachelorette co-hosts Tayshia Adams and Kaitlyn Bristow.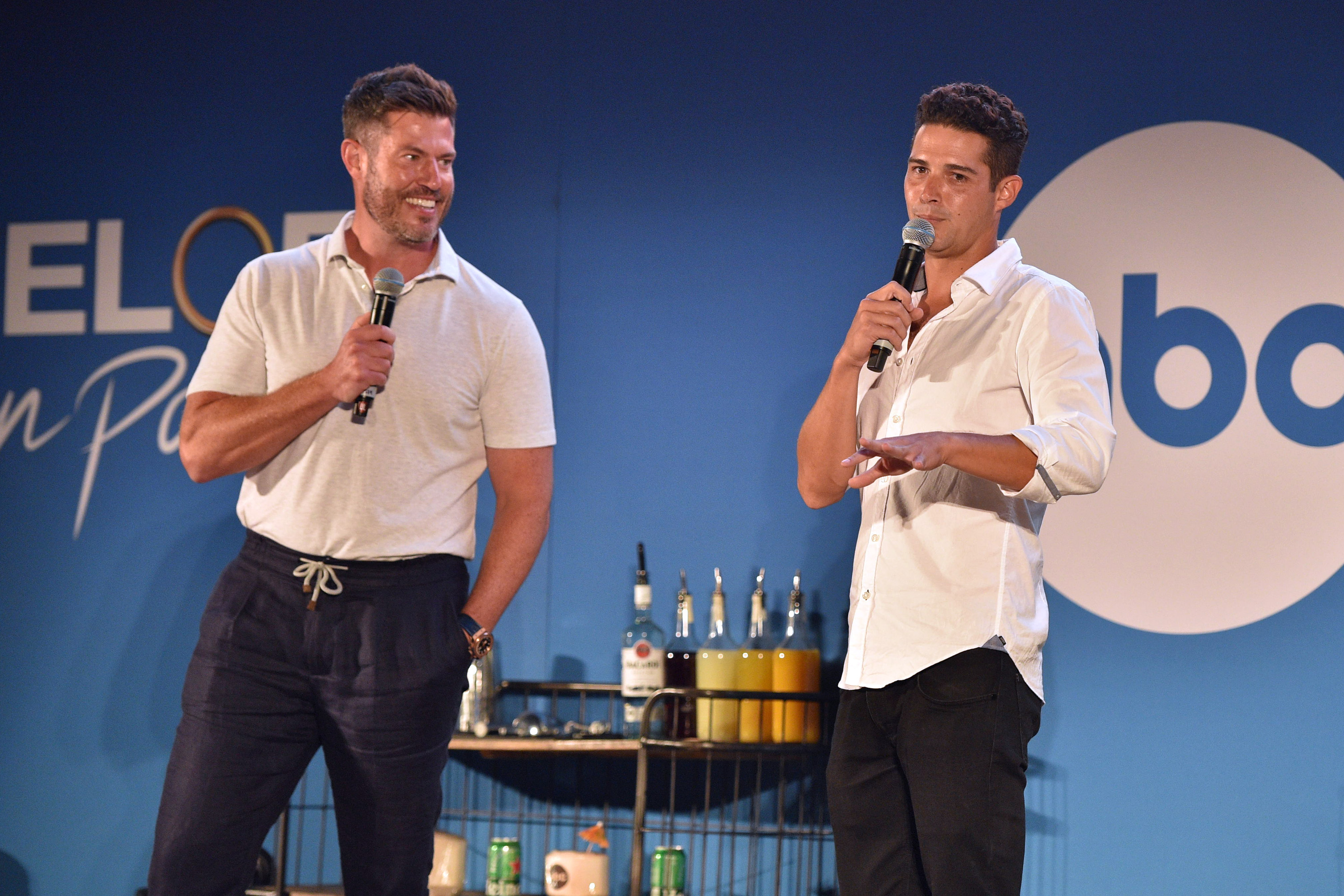 Is Jesse Palmer actually qualified to be the new host of 'The Bachelor?'
Unless you're a dedicated NFL fan, you might not even know who Jesse Palmer is. However, the former New York Giants quarterback is no stranger to holding a mic in front of the camera. After appearing as the first professional athlete on The Bachelor Season 5, Palmer appeared as a color commentator for FOX in the latter part of the 2005 football season. He then went on to stints as a studio analyst at College Football Live and ABC. He even co-hosted his own show, The Palmer and Pollack Show, on ESPNU.
In a statement regarding his new job Palmer shared the following statement with USA Today, "For more than 20 years, The Bachelor has brought the world dozens of unforgettable love stories, including at one time, my own. Falling in love is one of life's greatest gifts, and I am humbled by the opportunity to return to the show as host this season to offer the newest Bachelor advice gained from firsthand experience and I am grateful to play a small part in his journey."
Several fans were upset with the decision for different reasons
Not everyone was happy with the choice to see Palmer fill the vacancy left by Harrison. (He hosted the show from 2002 to 2021.) Some were upset with the lack of diversity in the choice. This has been an issue for the long-running series in the past.
One Reddit user said, "​​I'm bummed. I'd rather not see a white man/ex-NFLer cast. It's well past time for ABC to diversify their casting and I see this as yet another sign that they don't want to evolve in a real way."
Other fans, like this Twitter user, were disappointed Wells Adams not being named as host. "Jesse Palmer over Wells Adams…nobody talk to me while I grieve this loss." 
Some viewers thought Palmer would serve the position well with his past experience with hosting. This Redditor believes the former NFL quarterback is a good choice by the network, "I am here for it. Season 5 lead so he can relate to the leads and mentor, just like Tayshia and Kaitlyn are doing for the Ettes. Has hosted several shows and is comfortable on camera. For the younger viewers, Jesse Palmer famously said the wrong woman's name during a rose ceremony and they had to give him an extra rose. He meant to eliminate her but offered to let her stay one more week due to his blunder."
When does season 26 of 'The Bachelor' return to our TV screens?
The upcoming season is currently being filmed, so fans have a little while to wait to see whether or not Palmer makes a good host for the series. No specific release date has been announced. However, we do know The Bachelor Season 26 will premiere at some point in 2022.