Fans on 'Black Widow' Disney+ Rumors: 'If Scarlett Johansson Can Wait 10 Years, We Can Wait' to See It in Theaters
After years as a core member of the Avengers in the Marvel Cinematic Universe, Scarlett Johansson's Natasha Romanoff is finally getting her own adventure. But circumstances have gotten in the way. Now, there are rumors that Black Widow could skip its theatrical release altogether. Here's why fans are firmly against this.
Scarlett Johansson gets her first solo MCU film with 'Black Widow'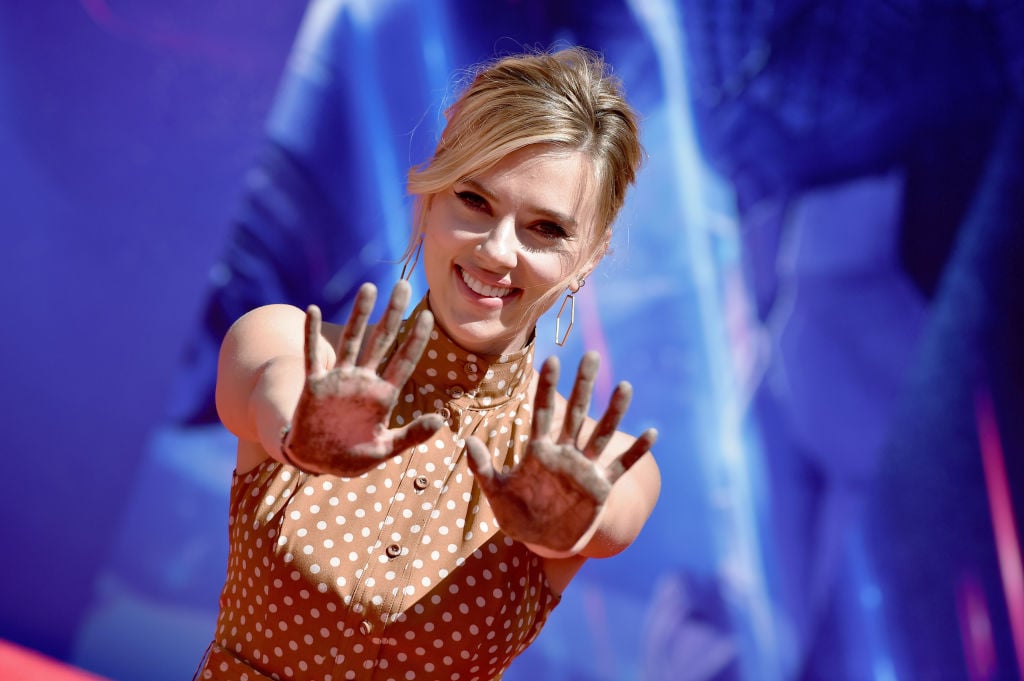 Johansson entered the MCU with 2009's Iron Man 2. Natasha is revealed to be a former Russian spy who is now working for SHIELD. She goes on to reprise the role in Captain America: The Winter Soldier, Captain America: Civil War, and all four Avengers films.
Though Natasha sacrificed herself for the cause in Avenger: Endgame, Marvel had a surprise in store. At San Diego Comic-Con 2019, it was revealed that the long-awaited Black Widow film was in production. It takes place (primarily) in the time in between Civil War and Avengers: Infinity War.
The film has been delayed indefinitely
Everything was going according to plan for Marvel and Black Widow. Promotion for the film, which is set to kick off Phase 4 of the MCU, began strong, and the cast (including Johansson and co-stars Florence Pugh, Rachel Weisz, David Harbour, and O.T. Fagbenle) were gearing up for a press tour.
Bu then, disaster struck. The coronavirus (COVID-19) pandemic led to movie theaters shutting down through March, and then April. So Disney (which owns Marvel) had no choice but to delay the May 1 theatrical release of Black Widow. As of March 30, 2020, there is no rescheduled premiere date.
There are rumors that 'Black Widow' will premiere on Disney+
During this time of uncertainty, many studios are making the choice to release films on streaming services and VOD rather than reschedule. Such movies include The Lovebirds (Paramount) and Trolls World Tour. Disney's own Onward was quickly released on Disney+ after just two weeks in theaters.
Now, there are rumors that Disney will choose to release Black Widow and the live-action remake Mulan (which was due out on March 27) on Disney+. These films had very large budgets and are expected to do very well in international markets. So this could be detrimental to Disney's bottom line, even if they do cost to stream at first.
Fans think we should take Johansson's own words to heart
According to this latest post from Omaze, which is running a donation campaign for fans to enter to win a trip to the Black Widow premiere, there are still plans at the time to reschedule the theatrical release. In the video, Johansson shows her patience, teasing about how long it took for her character to get a solo film.
And her fans are applying this message to the current situation. "If Scarlett Johnasson can wait for her own movie for 10 years then WE all can wait for Black Widow to debut in THEATER[S] till everything goes back to normal," wrote Twitter user ladykate.
David Harbour chimes in
Johansson doesn't utilize social media, so she hasn't had the opportunity to comment on this possible scenario. Not that she necessarily would if she could. The delay could only end up being a few months, and Disney isn't likely to jump the gun just yet.
However, someone did chime in. In a recent Instagram Live stream, Harbour said of Black Widow's delay, "Wouldn't it be fun if we all could just stream it? But that's above my pay grade." Though most fans would disagree, we assume Harbour is just eager — as we all are — to see the end result.