Fans React to Christina Haack and Ant Anstead's Custody Battle Over 2-Year-Old Son Hudson
Here's what fans think about 'Flip or Flop' star Christina Haack's custody battle with her ex-husband Ant Anstead over their 2-year-old son Hudson.
Christina Haack's ex-husband Ant Anstead recently accused the HGTV star of being a bad mom and filed for full custody of their 2-year-old son. Here's what fans are saying about the legal battle on social media, and how Haack's first and current husband reacted to the news.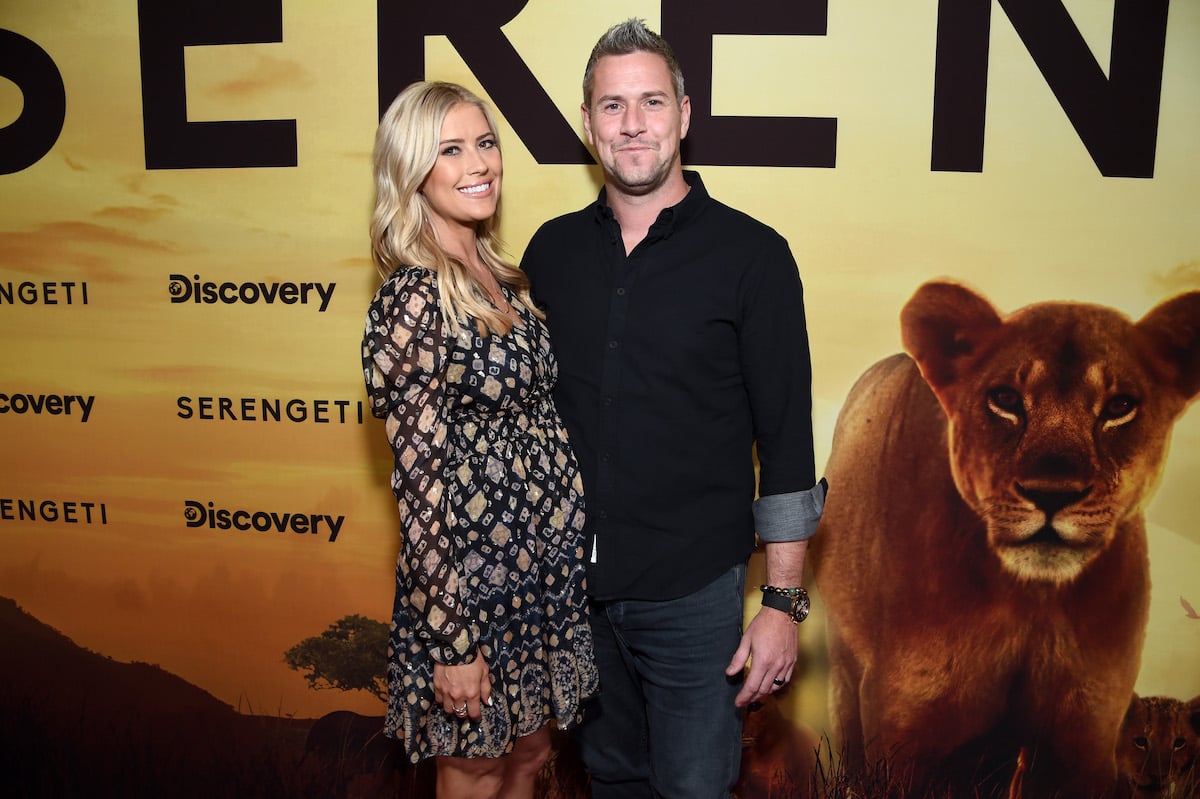 Ant Anstead filed for full custody of his 2-year-old son with Christina Haack after accusing the HGTV star of endangering the toddler
Christina Haack and English TV presenter Ant Anstead got married in December 2018 and had one son named Hudson together in 2019. The couple divorced in 2021 and shared custody of their child. Haack was previously married to her Flip or Flop co-star, Tarek El Moussa, with whom she shares two children. El Moussa and Haack also share custody of their kids. 
On Apr. 28, news broke that Anstead filed for full custody and accused Haack of endangering their toddler. The TV presenter said Haack put Hudson at medical risk, citing an incident when the HGTV star allegedly allowed the child to become so severely sunburned that he cried in pain. Anstead also claimed in court documents that he took care of Hudson most of the time, and that Haack exploited their child in paid ads on social media. 
Fans are reacting to Christina Haack and Ant Anstead's custody battle 
Christina Haack and Ant Anstead's fans took sides in the former couple's custody battle. They didn't hold back from sharing their strong opinions on social media. 
Many fans seemingly sided with the Flip or Flop star. "The nice thing about being married to the father of my kiddos is that he doesn't take me to court if a kid gets a sunburn🙄WTH is wrong with people," one fan tweeted. "Not liking your coparent [sic] doesn't mean they are unfit. Divorce means you don't get 100% control some of the time. Sucks but sorry."
Others tried to remain neutral but still offered their opinions about the difficult situation. "I'm not a Christina fan, BUT I do believe she loves her kids fully," one fan tweeted. "That said, you can love your kids and still be an absent mother. By that I mean she does tend to spend a lot of time focused on her career and her revolving relationships. I feel for little Hudson."
And some fans clearly sided with Anstead. "She's more concerned about her relationship with this new guy than her kids. She was no sooner re-married, kid, divorce & now a new marriage," one fan tweeted. "Not good for her kids. This one won't last either. Thank Gawd, Ant filed for full custody. Surprised it took this long. Tarek should do same."
How the 'Flip or Flop' star's first husband, Tarek El Moussa, and current husband Joshua Hall have responded to the news
Christina Haack's first husband, Tarek El Moussa, and her current husband, Joshua Hall, both reacted to news of her custody battle with Ant Anstead in their own ways.  
El Moussa has not yet publicly commented on Haack's legal drama. But on the day that the news broke, he shared a loving tribute to his new wife, Heather Rae Young.
He posted an Instagram photo of himself with the Selling Sunset star and gushed over her in the caption. "Heather is most [sic] loyal, faithful, and loving woman I could have asked for," El Moussa wrote. "I trust her, I believe in her, and she always has my back." He added that he and his two children with Haack are "so lucky" to have Young.
On Apr. 29, Haack's new husband, Joshua Hall, shared an Instagram photo of the couple with her three children. He wrote a lengthy caption about the family. 
"Never did I think taking on 3 kids from 2 other males would be easy. What I was sure of, the woman connected to them was worth it all," Hall wrote. "I am not these kids biological father, they have those. What I will be is the best example of a quality human being, always show them how to treat their mother with respect and support them in any way I can during their development."
He concluded the supportive post by writing, "I will always protect her, keep her safe and no one will hurt her with me in the picture. She doesn't bother anyone, she deserves the same in return. I will ensure that's the case."