Fans React to Christina Haack Revealing Brand New HGTV Show 'Christina in the Country'
Christina Haack announced that she has a brand new show coming to HGTV called Christina in the Country! Here's what Haack has revealed about the new series so far and what fans are saying about it.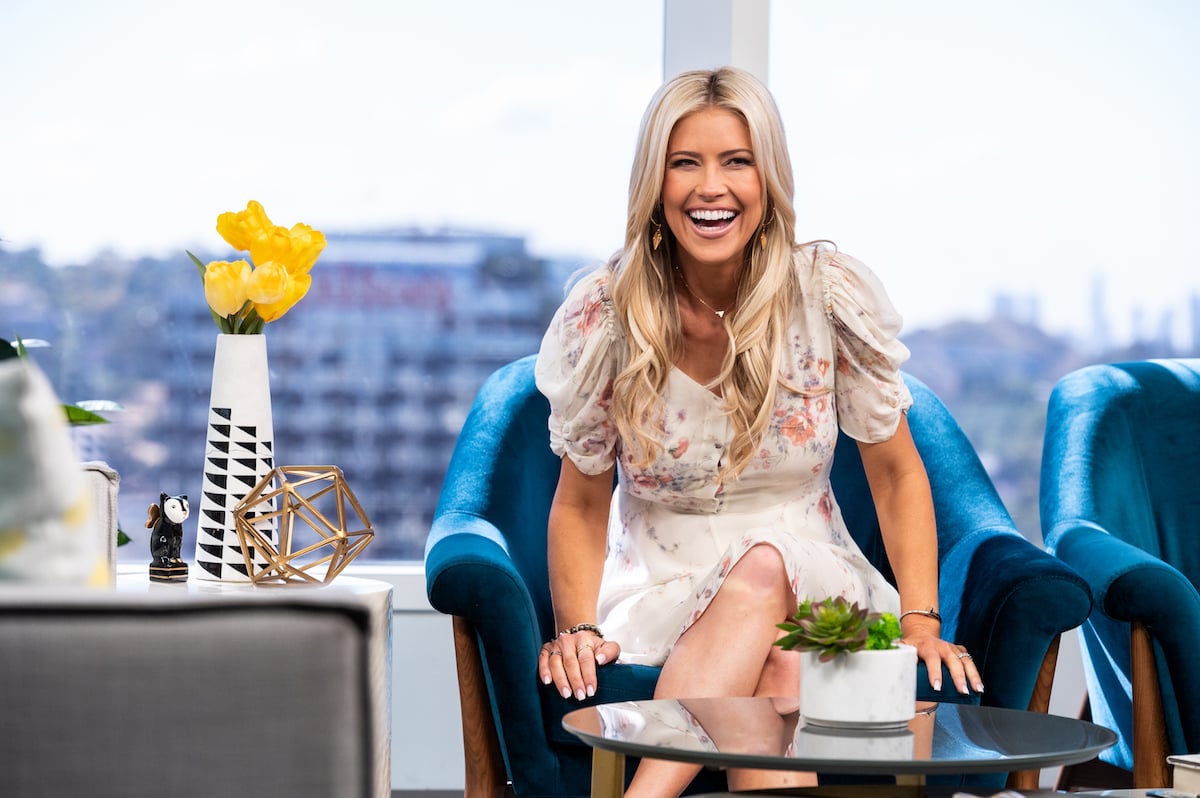 Christina Haack announced she has a brand new show coming to HGTV called 'Christina in the Country'
Flip or Flop star Christina Haack has a new show on HGTV! On Apr. 7, Haack announced on Instagram that she has been working on a series called Christina in the Country. The show has been picked up for 6 episodes and is expected to air in late 2022. 
But fans of Christina on the Coast have nothing to worry about – the upcoming fourth season of the show will still happen, although a release date has not yet been announced.
"Excited to share what we've been working on behind the scenes. 'Christina In The Country' has officially been picked up by @hgtv for 6 episodes," Haack captioned her post. "Now I have the best of both worlds…the coast and the country! Our team has some incredible projects in the works out in Tennessee! It feels good to do what I love with who I love. Josh and I have the most creative / supportive production partners and can't wait to create some fun content. Slated to air in late 2022. Life's good 🙏🤍"
Fans previously suggested that Christina Haack should create a show called 'Christina in the Country'
Christina Haack's fans previously suggested a show titled Christina in the Country when she announced she was working on new programs for HGTV. She revealed that she and her husband, Joshua Hall, started a production company called Unbroken Productions and are co-producing the upcoming season of Christina of the Coast with HGTV.
Haack shared the news on Mar. 25 via an Instagram post. She wrote in the caption, "Best team ever! ❤️ First week back to filming #ChristinaOnTheCoast … Josh and I started our own production company called 'Unbroken Productions' and joined forces with our good friend @brianbalthazar of 'Balthazar Entertainment' as well as the incredible @glassentertainmentgroup."
She added that launching a production company with her husband was a dream come true. "Having my own production company to produce what I want has always been a huge dream! I love that I have the most hard working / creative partner in Josh and we have this amazing team to create content with. I am so grateful for this new opportunity. We can't wait to co-produce Christina on the coast season 4 for @hgtv as well as some brand new shows!!"
Fans quickly jumped in the comments section with suggestions for new show ideas, and one fan even brought up the name Christina in the Country a week before the program was announced.
"How about Christina in the Country?!" one fan suggested, to which another fan replied, "That has a nice ring to it! 👍"
"I'm thinking Christina in Tennessee," wrote one fan, while another commented, "Christina Coast to Coast."
Many fans offered new show ideas for Haack, such as an organizing series or  a cooking show. It seems like they just can't get enough of the HGTV icon and will be ready to watch her new series when it airs later this year. 
Fans are excited to see the HGTV star's new venture
Christina Haack's fans showed how excited they are for Christina in the Country by leaving supportive comments on her post announcing the new show.
"I absolutely love this!!!!!!," one fan wrote. "Two of my favorite things. You. And the country 😍😍😍 can't wait."
Another fan wrote, "Can't wait. Best wishes to you and the whole team. ❤️🙌 Keep shining Christina ✨"
Other fans asked for Haack to come to their towns next. "North & South Carolina are booming! We could use 'Christina in the Carolinas' next!!" said one fan, while another wrote, "Hope you expand to Christina in the Midwest 😂. Congratulations! Actually looking forward to seeing different types of homes and styles from the heart of this country. Can't wait to see what you create."
RELATED: Christina Haack's Husband Joshua Hall Says His Previous Career Prepared Him to Become a Real Estate Agent