Fans React to Christina Haack's Son Brayden El Moussa's Emergency Surgery on Mother's Day
Here's how fans reacted after HGTV star Christina Haack revealed that her 6-year-old son, Brayden El Moussa, had emergency surgery on Mother's Day.
Christina Haack revealed that Brayden El Moussa, her 6-year-old son with ex-husband Tarek El Moussa, spent Mother's Day in the hospital. Here's what the Flip or Flop star said about her son's emergency surgery.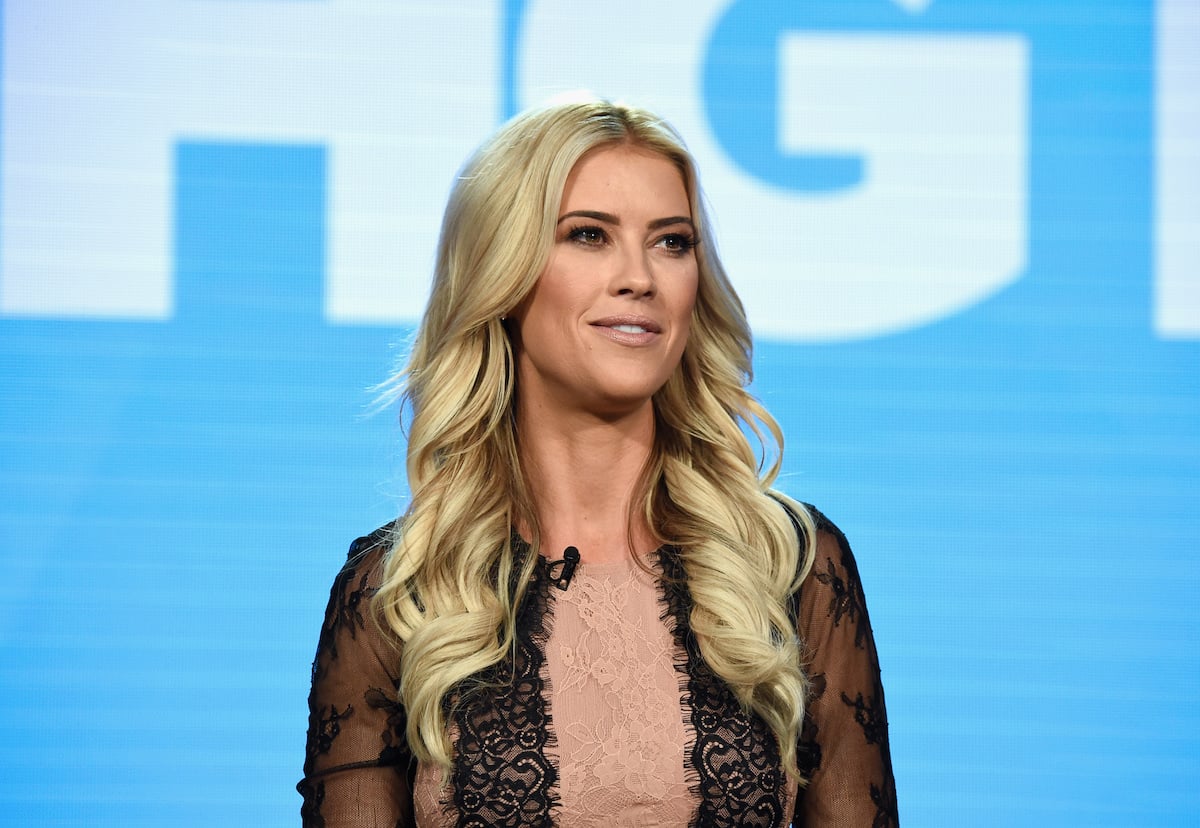 Christina Haack revealed her son Brayden El Moussa had emergency surgery on Mother's Day
Flip or Flop star Christina Haack frequently posts photos of her three children on social media. In most images, the family smiles, laughs, snuggles, and plays together. But on May 8, Haack shared a different sort of Instagram post.
Haack posted a photo of her oldest son, 6-year-old Brayden El Moussa, sleeping in a hospital bed. She revealed in the caption that El Moussa had to get emergency surgery on Mother's Day.
"Scary 12 hours for us parents + step parents. After being admitted to the ER, Brayden had to have an emergency appendectomy as well as removal of Meckel's diverticulum early this morning," Haack wrote. 
"Nothing like seeing your child in excruciating pain 😣..luckily the surgery went well and he is recovering and in good spirits."
The HGTV star ended her post by wishing her followers a Happy Mother's Day. "The entire staff at Mission Hospital was amazing and we are all grateful it was caught early," she wrote. "Blessed to have 3 healthy + happy kids, caring family and friends and a husband who stands by my side. Happy Mother's Day everyone. 🤍"
Christina Haack told fans that May 'has never been a great month' for her
The Christina on the Coast star's message about her son Brayden El Moussa being hospitalized on Mother's Day reflects what she told fans in her previous Instagram post. On May 7, Christina Haack shared that she has had "some of her worst times" in the month of May,
"May has never been a great month for me," she wrote. "Not sure what that means astrologically or spiritually but I've had some of my worst times in May."
Haack went on to praise her new husband, Joshua Hall, for standing by her. "The difference is this May I have a man who treats me with unconditional love and respect," she wrote. "Standing by me and helping me through these times as I feel like I'm being sucker punched left and right. It's when you have your lowest moments that test your relationship when you really see what kind of people you are together."
Haack concluded, "If you have a person who loves and respects you hug them extra tight tonight because trust me not everyone has this."
Fans are consoling the 'Flip or Flop' star and her son Brayden El Moussa on Instagram
Christina Haack's fans have been sending love to her and Brayden El Moussa. They shared warm messages in the comments section of her Instagram post about his surgery on Mother's Day. 
"Oh no Mama!! Sending big love and prayers your way," one fan wrote. "I cannot imagine ❤️🙏🙏🙏🙏"
"Oh Mama! May is most definitely not your month," another fan commented, noting Haack's previous Instagram post. "Glad he is ok. And you need a Mother's Day do over❤️😘🌸"
"So thankful Bray is in the best of hands and has his mommy right next to him," said another fan. "While not the most ideal way to spend Mother's Day, this is exactly what being the amazing mother you are is all about ♥️"