Fans React to Kylie Jenner's Comments About Postpartum: 'It's Not Easy Mentally, Physically, Spiritually'
Kylie Jenner had her second child with Travis Scott in February. Six weeks after giving birth, the makeup mogul opened up about her postpartum experience. Here's what Jenner said and how fans are reacting.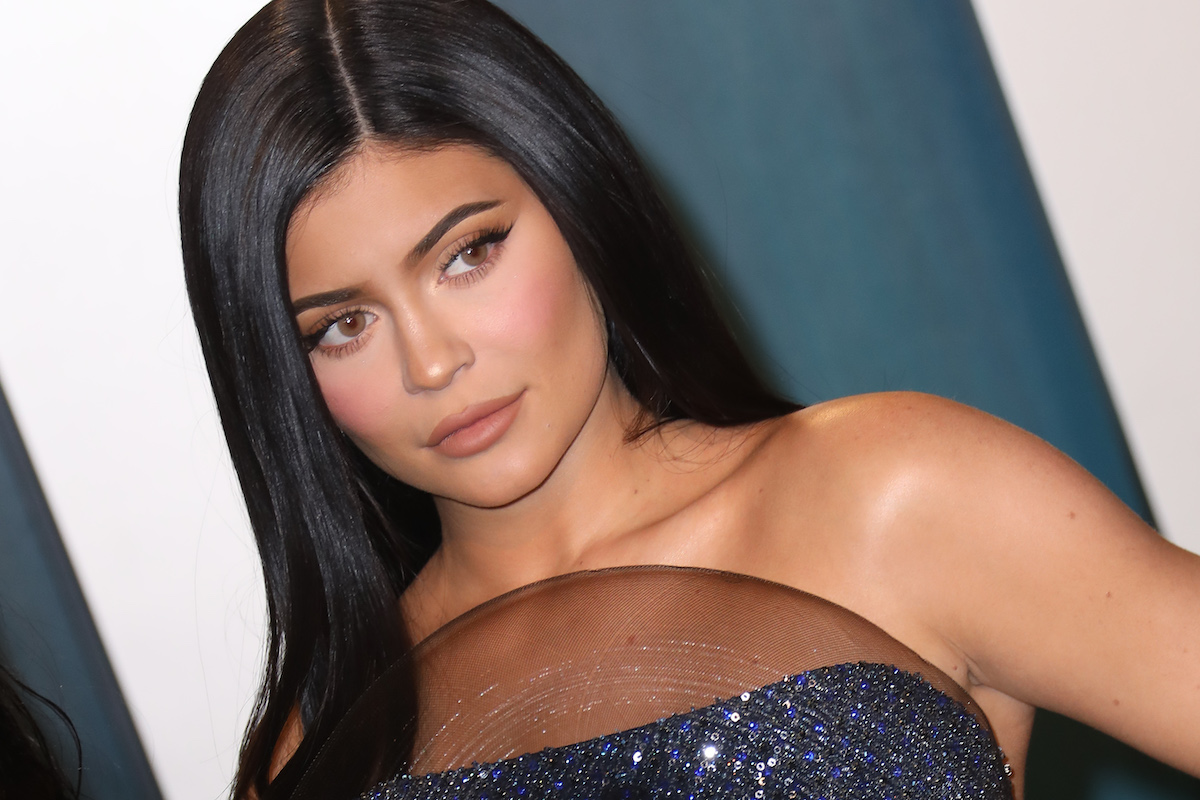 Kylie Jenner recently welcomed her second child with Travis Scott
Reality star Kylie Jenner announced the arrival of her second child with rapper Travis Scott on social media on Feb. 6, revealing that she gave birth to their son a few days prior on Feb. 2.
Jenner and Scott's first child, Stormi Webster, was born almost exactly four years before her little brother on Feb. 1, 2018. The cosmetics mogul did not reveal her first pregnancy until after their daughter was born.
Jenner shared the news of her son's birth by posting a black and white photo on Instagram. The picture was a close-up of Stormi's hand holding the new baby's wrist. Jenner captioned the image, "💙 2/2/22."
On Feb. 11, Jenner revealed the name of her second child in her Instagram Stories. She wrote, "WOLF WEBSTER" in white letters followed by a white heart emoji against a black background.
Kylie Jenner got candid about postpartum after giving birth to son Wolf
On Mar. 15, Kylie Jenner opened up on social media about her postpartum experience after giving birth to Wolf.
The Keeping Up with the Kardashians shared a series of videos on her Instagram Stories. She revealed that postpartum has not been easy for her, saying she was having more difficulty after her second child. "This experience for me personally has been a little harder than with my daughter," Jenner shared. 
"It's not easy mentally, physically, spiritually; it's just crazy," she continued. "I didn't just want to get back to life without saying that because I think we can look on the internet, for other moms going through it right now, we can go on the internet, and it might look a lot easier for other people, and put the pressure on us, but it hasn't been easy for me."
In a later Story, she added, "It's OK not to be OK," and encouraged other mothers to "stop putting pressure on ourselves to be 'back.'"
Fans are reacting to the cosmetics mogul opening up about her postpartum experience
After Kylie Jenner opened up about her postpartum experience, fans swiftly took to social media to share their opinions about the reality star.
Many fans praised Jenner for her honesty, saying she was helping to normalize open and vulnerable discussions around the subject. One fan tweeted, "I'm glad Kylie Jenner spoke on postpartum struggles and how hard it can be mentally," while another fan tweeted, "Thank you @KylieJenner for opening up about postpartum. You are helping normalize this very difficult phase for women 🙌🏼"
Others criticized Jenner, saying she didn't understand what women without her level of privilege go through in postpartum. One fan tweeted, "@KylieJenner complained abt postpartum how abt those moms that they raise their children with no money, they get up at 6am in a freezing weather to drop the infants to a daycare, she has all the money in the world, count your blessings and some charity will be good for the soul!!" 
And another fan tweeted, "Why tf Kylie talking about postpartum bodies when she know damn well she's gonna be surgically removing that fat and extra skin like tomorrow 😭" 
RELATED: Kylie Jenner Bashed For Swimsuit Line's Poor Quality; Reviewers Say 'Looks Like Stormi Made Them'