Fans React to Olivia Rodrigo's Debut Album 'Sour' After 'Drivers License,' 'Deja Vu,' and 'Good 4 U'
Olivia Rodrigo released her debut album, 'Sour,' and fans reacted to the body of work after her hit singles 'drivers license,' 'deja vu,' and 'good 4 u.'
Disney+ star Olivia Rodrigo just released Sour on May 21. The album, which showcases her full range, has people all around the world relating to her teen lyrics that either feel in the moment for them, or nostalgic to that time in their lives. Fans on Twitter, critics, and even famous supporters have all vocalized just how impressed they are with Rodrigo. The Rodrigo hype is clearly only getting started. Here's what everyone's been saying about Sour.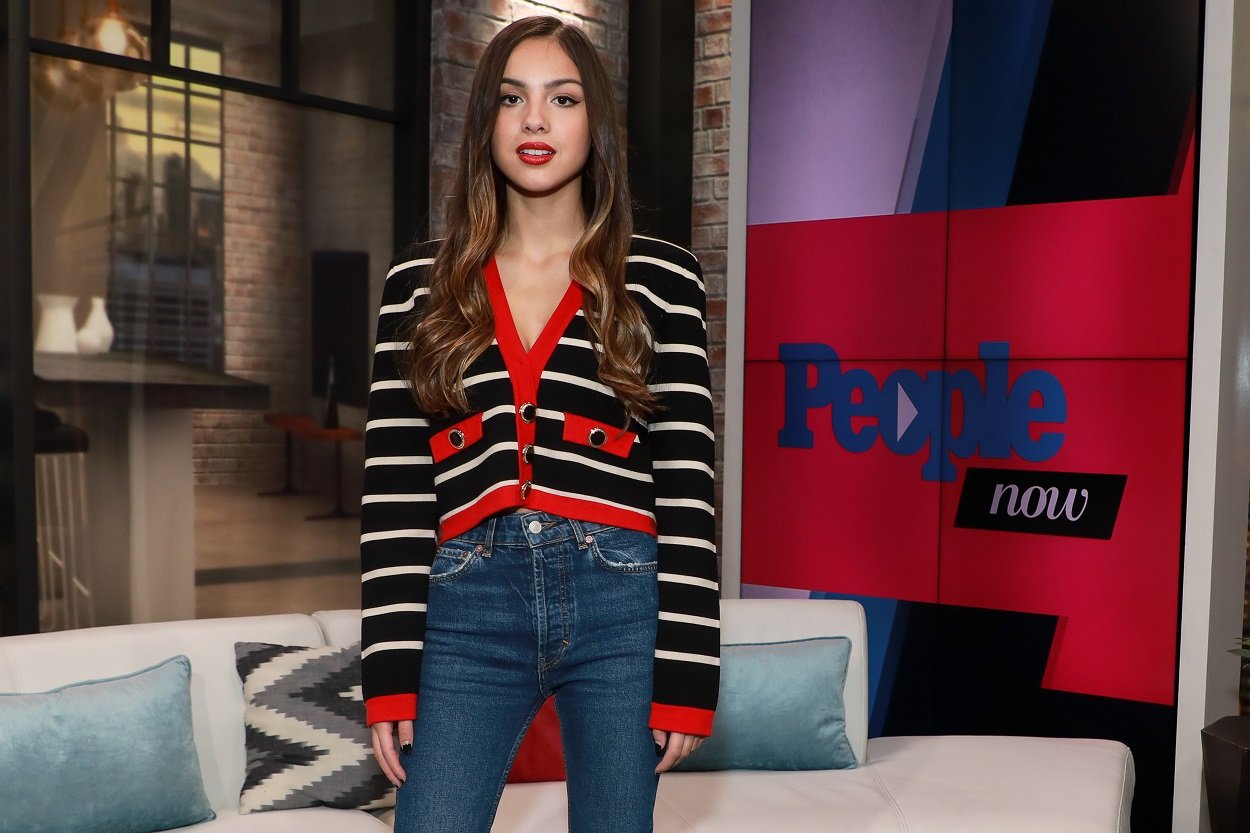 Olivia Rodrigo's debut album 'Sour' came out on May 21 after three hits
Rodrigo's much-anticipated album Sour finally dropped on May 21. The body of work came soon after her first single, "drivers license," which came out in January 2021. She rode the wave of her success with the first single and released "deja vu" on April 1.
The final single before Sour was her pop-rock "good 4 u," which reminded many of Paramore and Avril Lavigne. All three singles had an accompanying music video, and the final one before the album held many Jennifer's Body references.
Sour came out with immediate responses online — here's what some critics said.
Reviews are in for Olivia Rodrigo's 'Sour;' critics raved about it
After Sour came out, critics can't stop talking about how much they love the album. Following the album release, NPR wrote about Rodrigo nailing single after single, impressively shifting tones and sound in her songs as well.
"'drivers license' would have been a hard act for any new artist to follow, but in the past month, Rodrigo has seized every opportunity to prove that there's more to her than even that song could fully showcase," per the outlet. "The two singles she's released in the lead-up to her debut album, Sour, have effortlessly slipped into unexpected genres — who among us could have predicted that the 'drivers license' girl would go scorched-earth pop-punk on her third single, or that she'd pull it off? — and both have been sprinkled with striking, cleverly documented observational details."
"The remarkably potent Sour, out today, plays a similar game of bait-and-switch with expectations," NPR added.
Fans react to Olivia Rodrigo's debut album 'Sour' after 'drivers license'
Fans showed their adoration for Sour, too. Fellow singer/songwriter, Olivia O'Brien (behind TikTok hit "Joslyn") expressed her support to Rodrigo.
"Olivia Rodrigo's album makes me wanna teleport back to high school because every word is exactly how I felt as a teenager," she wrote. "I'm just gonna listen and pretend I am 16 and a boy just broke my heart."
Twitter user Milkstrology even related the album back to Rodrigo's zodiac sign — a Pisces.
"Olivia Rodrigo's whole album Sour is your friendly reminder to never hurt a Pisces' feelings," they commented.
Another person on Twitter paralleled the goodness of Sour to the Disney Channel celebrities that came before Rodrigo.
"Not me pretending to be shocked I'm loving this Olivia Rodrigo album as if Disney Channel actresses turned singer isn't my favorite genre of music," they expressed.
You can listen to Sour on Apple Music, Spotify, and more.