Fans React to Prince Harry's New Eco-Travel Initiative Saying He Doesn't Even Use Eco-Friendly Transportation
Find out what fans are saying after Prince Harry tries his hand at acting for his new eco-friendly travel initiative.
Prince Harry is promoting a new travel campaign and just like with everything the Duke of Sussex does these days, people are sounding off about it.
Harry made the announcement during a rare TV appearance, which really surprised the show's host as she thought she was being pranked. Here's more on that, plus reactions from royal fans about the prince's new eco-travel initiative showcasing his acting skills.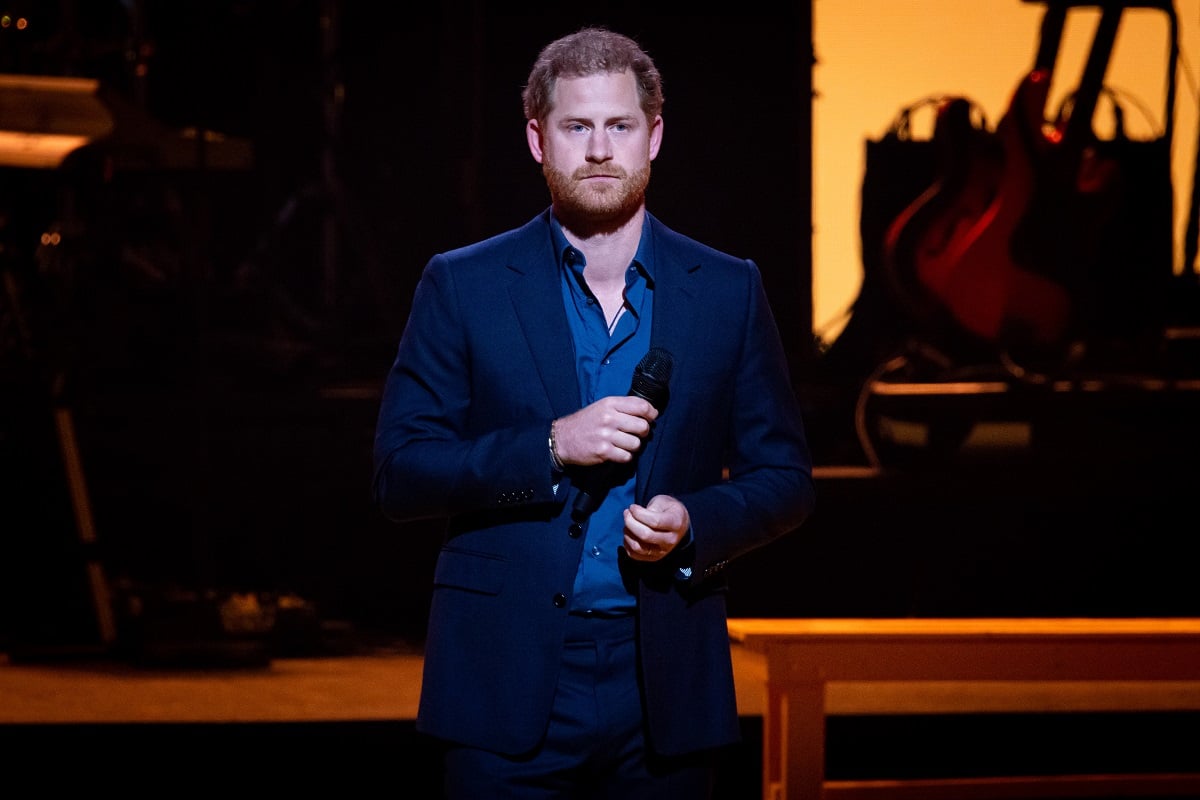 Host thought she was being 'scammed' about Prince Harry announcing his eco-travel initiative
Prince Harry made an appearance on New Zealand's Māori TV to announce the launch of his new eco-travel campaign. However, when his reps first contacted the network about the duke joining the program the show's host, Moana Maniapoto, thought it was a prank.
She told Te Ao Maori: "I thought it was a scammer, truly. But no, it all checked out. Prince Harry wanted the worldwide launch out of Aotearoa and on this program."
Now, Maniapoto hopes Harry's message will "spark a discussion" among viewers.
"Isn't it interesting that here's Prince Harry, a royal, [who has] no problem with embracing Māori values as a way forward," the host said. "It makes you wonder what our problem is here with power-sharing and trusting — that Māori might have a solution."
Fans slam Harry for not using eco-friendly transportation himself
Some fans weren't pleased hearing Harry talk about sustainability and being eco-friendly given the public knowledge that he often takes trips using private jets and resides in a nearly 15,000 square foot mansion.
One commenter accessed the prince saying: "Seems this hypocrite has found himself yet another bandwagon. He travels more than most and not by eco-friendly transport, yet has the audacity to preach to everyone else. Lives in a large mansion within extensive grounds that use more than a fair share of resources and his wife never wears the same outfit twice. The real purpose of Travalyst is to make money under the smokescreen of a trendy topic he thinks raises his popularity."
A second commentator wrote: "Maybe H&M and all of the rest of the self-proclaimed environmentally-friendly celebrities stop jetting all over the place polluting the atmosphere; living in humongous homes (10,000+ square feet for 4 people???); have multiple homes all over the country/world, probably watering their 'lush,' over-landscaped properties while everyone else is subject to water restrictions due to drought-like conditions! Why can't H&M just do the oh-so-important things that they do without always trying to create this over-the-top proclamation to the WORLD about how wonderfully altruistic and sacrificing they are!"
A third person tweeted: "This was the 'big news' that was supposed to spark discussion? His dead in the water Travalyst thing? What does he know about Māori values? He carries such a superior tone for so many things he's actually uneducated about–almost like if he sounds confident he can almost sell it."
But others praised the duke's acting skills
Longtime Sussex critic Piers Morgan weighed in on what he thought of the ad for Harry's initiative saying: "Harry's not just a terrible actor. He's also a terrible hypocrite."
But it wasn't all negative, many praised the acting skills Harry displayed in the video clip promoting the initiative.
"The People's Prince is really doing well. Nothing beats freedom, to live your life your own way without inhibition. No protocol, just living your live [sic] and having fun while at it. So happy Prince Harry gets to do what he wants with his life and his family," one Sussex fan wrote.
"Harry's actually a good actor. This was fun," another tweeted.
And a third person added: "He could actually do cameos in films and make a TON of money. Not bad at all, he has a great screen presence."