Fans React to Tarek El Moussa Posting a Throwback Photo of His Son Brayden After The 6-Year-Old's Emergency Surgery
Tarek El Moussa shared a throwback photo of his family, including his 6-year-old son Brayden, who recently had emergency surgery. Here are the details of the post and how fans are responding to the picture.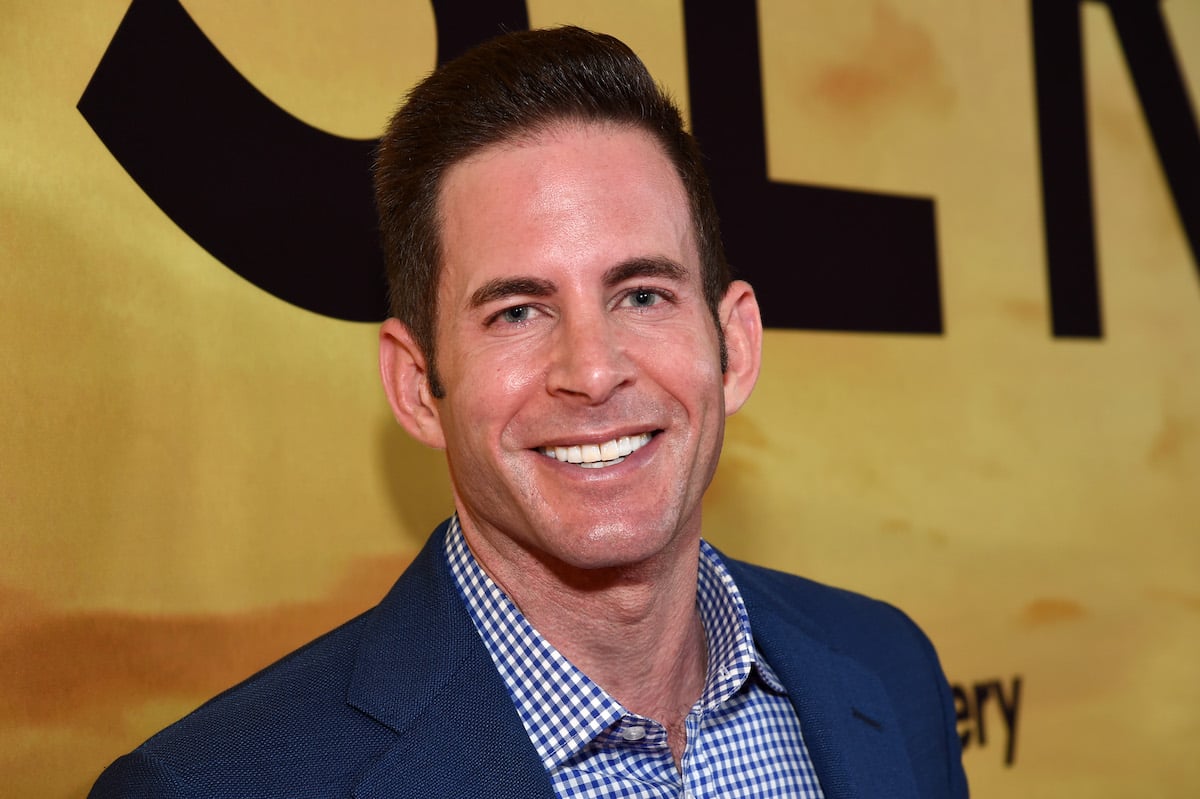 Tarek El Moussa posted a 'throwback' photo of his wife, Heather Rae Young, with his two children, Brayden and Taylor
On May 19, Tarek El Moussa shared an Instagram photo of his wife, Selling Sunset star Heather Rae Young, and his children, Brayden and Taylor. El Moussa shares his two kids with his ex-wife and former Flip or Flop co-star, Christina Haack. The family smiles into the camera while on a boat with the ocean in the background. 
"Throwback!! Because there is nothing that I love more than these 3 🖤," El Moussa captioned the picture. "Family is everything to us! Seeing Tay and Bray grow up before my eyes every day is the most fulfilling thing!"
He said he loved watching them grow up. "I'm so proud to be their daddy and to see them grow into these amazing little adults… learning and pushing themselves every single day!" But he added that wished they would "slow down." "But.. I would love if they'd slow down just a little 🤣. Who else is ready for summer🤷‍♂️"
Tarek El Moussa's son, Brayden El Moussa, recently had a health scare
The last time Tarek El Moussa posted about his son Brayden was not a happy family photo. On May 8, El Moussa shared an Instagram post revealing that the 6-year-old spent Mother's Day in the hospital having emergency surgery.  
"It's been an interesting 24 hours. Last night we were at the CHOC Gala and this morning we were at CHOC hospital waiting for Brayden to get out of surgery," El Moussa captioned a photo of Brayden sleeping in a hospital bed.
"He was extremely sick last night so Christina took him to the emergency room," he said before explaining his son's medical condition. "It turns out it was the right call because he had to have his appendix removed and also we found out he has something rare called Meckel's diverticulum. Both issues were surgically removed and he's recovering overnight with his mom."
The Flip or Flop star updated fans on Brauden's recovery before explaining that the whole family worked through the "very scary day" together. "He's such a strong boy and of course he told me he's very excited to eat real food tomorrow, he's obsessed with food just like his daddy❤️," El moussa wrote. "Very scary day, but we all banned together as a family to get through it. Thank you to the amazing Doctors and nurses who took such incredible care of our boy."
Fans loved the 'Flip or Flop' star's sweet throwback family photo
Tarek El Moussa's fans loved his throwback family photo, and they took to the comments section of his Instagram post to share their thoughts.
"Gorgeous family! Hope your little man is okay!💜" wrote one fan, while another commented, "Beautiful Family ❤️🙌"
Another fan commented on El Moussa's relationship with Heather Rae Young. "Beautiful family," they wrote. "You and Heather are meant to be. True love. ❤️"
And one fan responded to the Flip or Flop star's caption about wanting the kids to slow down. "They will slow down soon enough. Enjoy the ride. It's wonderful!"
RELATED: 'Selling Sunset' Star Heather Rae Young Thanks Fans on Instagram After Brayden El Moussa's Health Scare