Fans React to Apryl Jones and Dr. Dre Dating Rumors
By now, the world knows Dr. Dre is tied up in a divorce battle with Nicole Young. And throughout January, the renowned hip-hop producer spent time recovering from a brain aneurysm which cause him to be hospitalized.
Amid all the things going on his life, he's been spotted out with a woman that appears to be Love & Hip Hop: Hollywood's very own Apryl Jones. The internet is having a field day.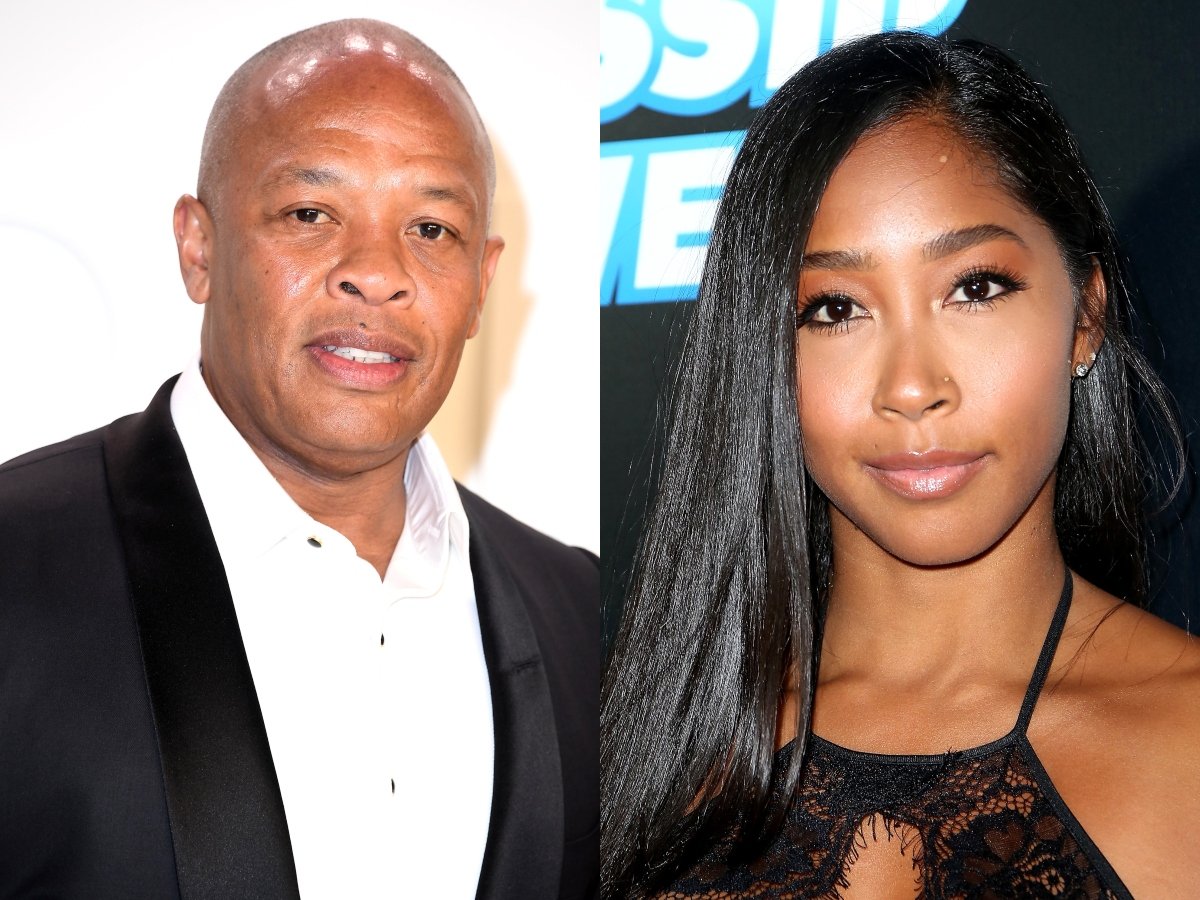 How people are familiar with Apryl Jones
Besides being a cast member on the VH1 reality show, Apryl Jones is known as Omarion's ex-girlfriend and the mother of his two children. After she and the R&B singer split, Jones famously entered into a romantic relationship with his B2K bandmate, Lil Fizz. The couple shared some of their business on social media and some on TV, and caught major backlash from the public.
Their union left Lil Fizz's ex Moniece Slaughter with plenty of commentary, but Omarion was quiet. After he did a VladTV interview and explained why he didn't have a strong emotional reaction toward his former bandmate and ex-girlfriend getting booed up, Omarion became a beacon for giving zero effs. And perhaps indirectly, Jones became the inspiration behind Omarion's new fragrance, "Unbothered."
Jones and Fizz broke up, but the pair are currently starring in VH1's new Love & Hip Hop Family Reunion special. It should be noted that Jones works in the medical industry but she's also had aspirations to become a singer.
RELATED: 'Love & Hip Hop': Did Lil Fizz and Apryl Jones Break Up? Here's the Evidence
Rumors that Dr. Dre's 'mystery woman' is Apryl Jones
Page Six was among the first to report that Dr. Dre was out and about with a "mystery woman." While the outlet may not have been able to recognize the woman in the photos and videos circulating on the internet, LHH fans caught wind. Even with a mask, the face and tattoos appear to give away the woman's identity as Apryl Jones.
Jones' Instagram page is filling up with comments, including one from Gossip of the City (who allegedly broke the story): "I tried to keep that tea out the headlines for two months. At least I tried."
Jokes are also rolling in from fans on The Shade Room and other social media pages. "Well, at least she's dating outside of B2K," wrote one. Another chimed in with "One thing about Apryl is that she go where the money resides." And there are cracks about Dr. Dre too: "Man's ain't waste no time getting back into the world after his close call."
Jones is trending on Twitter where some are comparing her to Lori Harvey and others are wondering about Dr. Dre's health status.
Dr. Dre is embroiled in a divorce battle
Meanwhile, Dr. Dre's estranged wife Nicole Young filed documents in January 2021 alleging he held a gun to her head on two occasions. She's accused him of abusing her and claims she has PTSD.
That same month, the music boss agreed to temporarily pay spousal support in the amount of $2 million and for the upkeep of her Malibu home.
As the former couple's divorce fight rages on, Dr. Dre may or may not be officially dating Apryl Jones. Their association could be strictly platonic or strictly business.