Fans React to Chris Brown Joining OnlyFans
Chris Brown has been strategic about releasing new music this year, dropping a limited amount of singles and features.
Fans have been keeping up with the singer on social media where they can spot photos of kids or check out any special announcements. In addition to Brown sharing news about his Soul Train Awards nominations, he set social media ablaze by telling everyone he's launched an OnlyFans account, and he's one of the biggest celebrities to do it.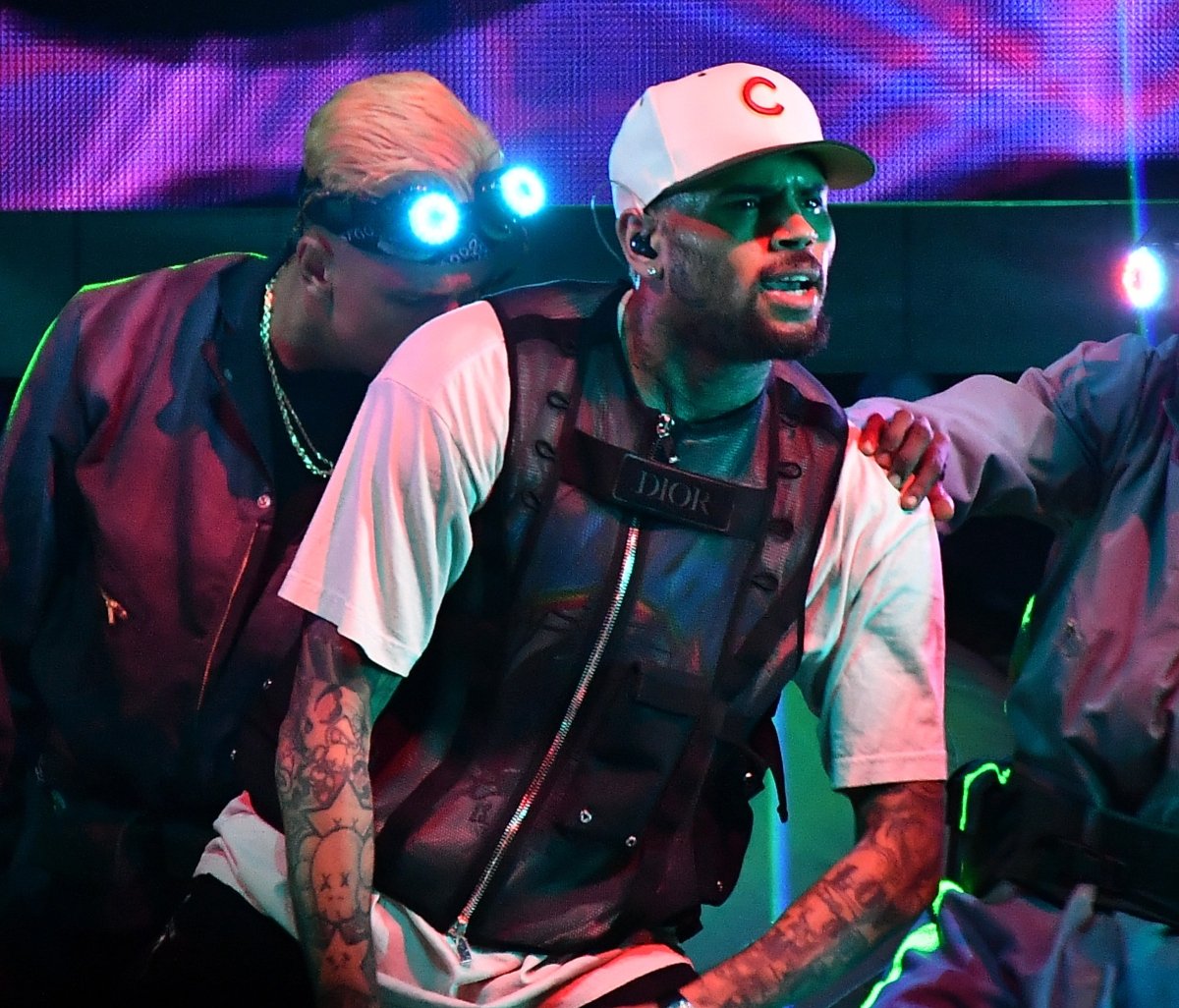 Chris Brown is the latest OnlyFans celebrity attraction
Like other celebrities before him, Brown set up an OnlyFans account to connect with fans. He joins others such as Erica Mena and Safaree Samuels, Tyga, Bella Thorne, Cardi B, Jordyn Woods, and Dorinda Medley.
As most social media pros already know, OnlyFans is a prime destination for adult entertainment. However, it's not just a wonderland for those seeking naked content.
Internet personalities, celebrities, and others use the site to promote new music, share tutorials, provide fitness instruction, or to give fans a look behind the scenes. Cardi B made it clear she has no plans to share X-rated content, and she charges subscribers $5 per month.
Brown is hitting his OnlyFans followers with a $20 monthly fee, but people want to know what they're getting for that.
Fans eyes widen at Chris Brown OnlyFans news
Brown's Instagram Story includes one fan tweet that sums up what many want to know. Is he showing pornographic fare or doing everyday things like dancing, watching TV, or painting canvases? On Instagram, there are various opinions.
Some think Brown may be scamming or won't post anything. One commenter wrote, "Nope he's already rich I need my twenty dollars." Another added, "He finna be painting in that btc😂. Y'all finna get scammed."
Many are excited and are willing to pay. "Typing in my CVC code as we speak," said one commenter while other Instagram users chimed in with: "Oh I'll pay for this one!!" and "Let me get my credit card boy‼️"
So far, Brown has only shared two posts on his new account and there's also a link to his single with Young Thug. He hasn't given any other hints about what he'll be posting.
Brown has plans for more music
Though the OnlyFans news is dominating right now, Brown kicked it on Fat Joe's Instagram Live show earlier this week and talked about upcoming projects. He teased that there could be a collaborative effort on the way with Drake after Fat Joe asked whether he'd ever do a Best of Both Worlds type of album.
"Yeah," Brown said. He added that they've got some unreleased songs together already and a tag team joint is a possibility. "We've got some songs. We definitely got some songs," Brown said. "There's definitely gon' be something that we're working on that's gon' be crazy."
Given that both artists have a romantic history with Rihanna, fans would find a full length project to be epic. Brown and Drake have worked together in the past, and 2019's "No Guidance" was a major release for "Aubreezy."
Fans should stay plugged into Brown's social media accounts—all of them—to learn which teases will manifest into something they want to see or hear from him.