Fans Reimagined the Kardashian-Jenner Sisters as The Spice Girls
In the days of ongoing quarantining, people are looking for entertainment everywhere. And while we won't be getting new official entertainment in the form of television shows and movies any time soon, we're all getting a little creative. Fans of Keeping Up with the Kardashians are used to the Kardashian-Jenner clan keeping the entertaining going …
In the days of ongoing quarantining, people are looking for entertainment everywhere. And while we won't be getting new official entertainment in the form of television shows and movies any time soon, we're all getting a little creative. Fans of Keeping Up with the Kardashians are used to the Kardashian-Jenner clan keeping the entertaining going off-screen, with their ever-present social media use, so it makes sense that some fans have looked to them for extra time-killing. Recently, fans started discussing which sister would be which Spice Girl. Surprisingly, there wasn't much debate.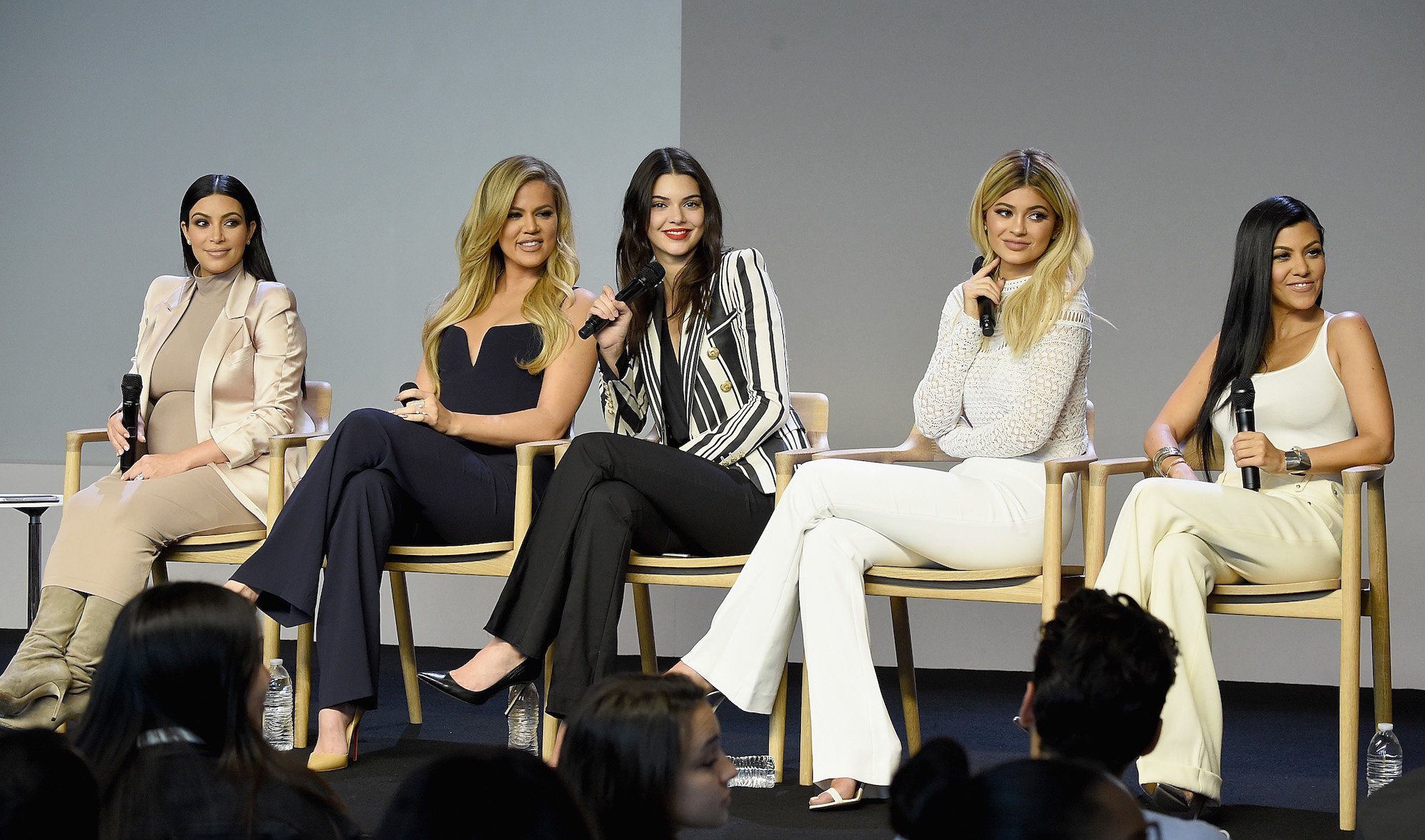 Kim Kardashian West started it
Kim Kardashian West recently posted a photo of all the sisters together on her Instagram page and captioned it "Spice Girls." This led to multiple comments from her followers asking who she thought each one would be in terms of Spice Girls. Even her sister, Khloe, chimed in with a comment asking, "What Spice Girl are we??? Tell me."
After that, fans took to Reddit to further discuss the question of who would be which Spice Girl. If you're in need of a brief refresher, the Spice Girls were a British girl group made famous in the 1990s. Each went by a nickname: Posh Spice, Baby Spice, Ginger Spice, Scary Spice, and Sporty Spice. So, who did the fans dub as which Spice Girl?
Kourtney Kardashian: Posh 
Most commenters agreed that, especially in the photo that Kim posted with the Spice Girls caption, Kourtney looked the most like Posh Spice. Dressed in a sleek black dress with tall heels, she looks the most like Posh. Many people even pointed out that her company, Poosh, is eerily similar to Victoria Beckham's old nickname. 
Kim Kardashian West: Ginger
Kim recently debuted a new redhead look, leading her to be unanimously voted to be Ginger Spice. One user even went so far as to say that Kim was the only one worthy of a Spice Girl title: "Kim is Ginger. The rest aren't spice girls please." Does it get harsher than that?
Khloé Kardashian: Scary
Khloé was a bit of a wild card among fans. Some thought that she should be Baby based on the photo in question – she's wearing a short dress that's reminiscent of the actual Baby Spice back in the day and her hair is long and luscious. But the overall consensus was that Khloé should be Scary Spice, perhaps based on her unpredictable nature. Or, as one commenter pointed out, "Zooming in on Khloe's eyes is scary." Maybe it's as simple as that.
Kylie Jenner: Baby
Perhaps the easiest decision to make was Kylie. As the youngest of the Kardashian-Jenners, Kylie was an easy choice for Baby Spice. Apart from the small number of votes for Khloé as Baby based on how she was dressed in the photo, Kylie was pretty much unanimously chosen for Baby, as she is the baby in the family.
Kendall Jenner: Sporty
Another seemingly obvious choice was Kendall Jenner as Sporty Spice. One of the more active sisters, Kendall is always posting photos of her boating and racing her expensive cars — not exactly what we'd all consider athletic exactly, but what counts as "sporty" in the Kardashian world. Kendall even looks a little like a young Mel C. 
While there will never be another Spice Girls group in the world, the Kardashian-Jenner family is fun to compare them to simply because they're all so different, like the Spice Girls. And there are five of them — so that works out nicely too! We can't wait to see what new entertaining thing they come up with to keep us all entertained while all of our events are canceled this summer.