Fans Say These Are the Worst Characters on 'Criminal Minds'
Criminal Minds only has one final season to go, and there's been a lot of characters that have come and gone from the series over the years. Who do fans think were the worst characters on the hit CBS series? Read on to find out.
Jason Gideon
Some fans count Jason Gideon (Mandy Patinkin) as their least favorite character. He was the Senior Supervisory Special Agent of the Behavioral Analysis Unit until season 3 when he decided to retire when his girlfriend was murdered. He was killed by Donnie Mallick in season 10 off-screen and he was a beloved character, at least for a lot of people, but not everyone.
"Honestly, Gideon," a Reddit user admitted. "Yeah he was part of the original crew but I just never liked his style on the show. It almost felt like he didn't fit with the other members of the BAU."
"Gideon. Ugh," another fan agreed.
Elle Greenaway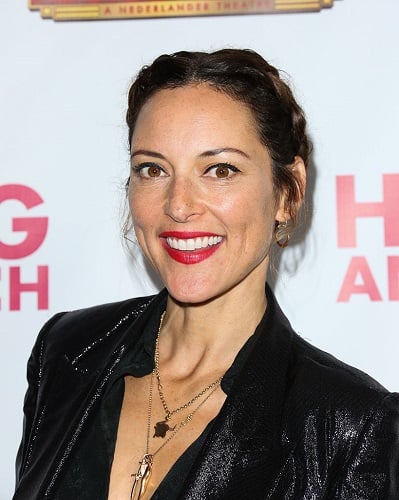 Fans may remember Elle Greenaway (Lola Glaudini) who wasn't on the series for long. She decided to leave her position because of the PTSD that she suffered when she was shot by an unsub. She also murdered a different unsub, and she ended up leaving in the end and was replaced by Emily Prentiss (Paget Brewster). Some viewers aren't what you'd call fans of the character.
"Elle, not so much I dislike her, I just find the other characters ended up helping farrrrrr more than she ever did. Even before her accident," another user noted.
"I agree Elle was probably the worst," a Reddit user wrote. "She was nice in the first season but then later after the shooting she kinda went off the rails. Which is justified given the circumstances but she's probably the worst of the different team members imo. Not bashing, I mean I liked her character till she started taking matters into her own hands and getting mad at all the other members of the team."
"Elle and Gideon equally," someone else also wrote. "I'm doing a rewatch and I had completely forgotten that Elle even existed, but it's absolutely terrible dealing with my two most hated characters simultaneously."
Penelope Garcia
Penelope Garcia (Kirsten Vangsness) is the lovable technical analyst on the team. Not everyone seems to like her though. "Garcia is my least favorite. But I do love her when she's with Morgan," someone admitted.
"Garcia, especially since season 7," a Reddit user explained. "She was quirky before but they really went overboard with her characterization in recent seasons. Gideon is a close second."
"I absolutely can't stand Penelope Garcia," another user wrote. "She is just so irritating. That Black Queen episode was ridiculous really this is the person you wanted to be a manic pixie girl who can't grow up who makes every situation about her feelings. And then big bad hacker doesn't have the smarts to avoid getting catfished twice?"
Criminal Minds will premiere one last season on Wednesday, January 8, 2020, at 9 p.m. Fans will hopefully get the conclusions they are hoping for with their favorite characters on the show.