Why Fans Are Saying Khloé Kardashian Doesn't Have a 'Backbone' When It Comes to Tristan Thompson
Khloé Kardashian and Tristan Thompson's reconciliation are making fans question if the reality star loves herself or needs to focus on her 'self worth.'
Khloé Kardashian and Tristan Thompson can't seem to stay away from each other. Since reconciling last year, True Thompson's parents have continued making headlines regarding their romantic relationship. 
While neither of them confirmed they're together, Kardashian recently addressed a fan who reacted to their possible reunion. However, her clap back wasn't well-received on social media.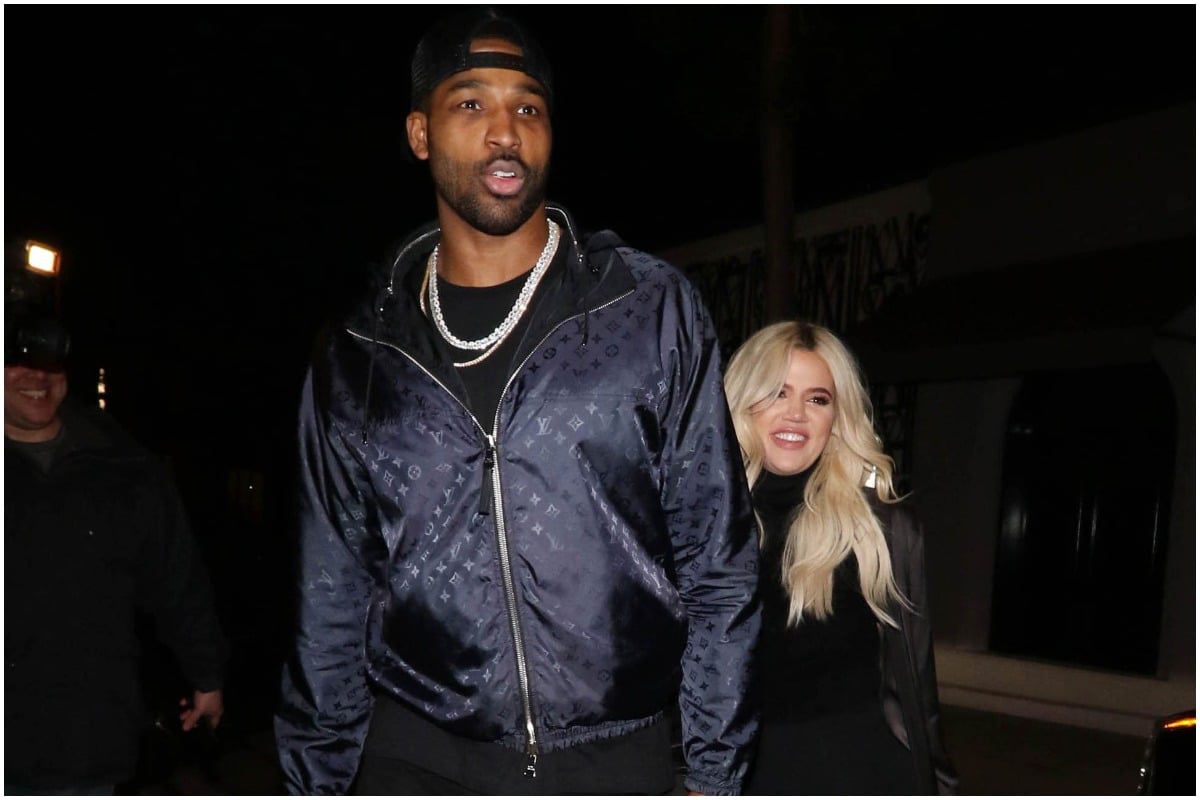 Khloé Kardashian responded to claims she has 'no self-worth' in Tristan Thompson relationship
Many Keeping Up With the Kardashians fans have watched Kardashian and Thompson's dating history. After meeting on a blind date in 2016, the pair often shared their moments via the show or social media. In 2018, Kardashian became pregnant with their first child, True. However, shortly after True's birth, Thompson found himself in two cheating scandals. The most public scandal involved the NBA star and Kylie Jenner's former pal, Jordyn Woods. 
Once Kardashian found out about Thompson and her sister's best friend, she broke up with the father of her child. Although the pair weren't together, they developed a co-parenting relationship for True. During the coronavirus (COVID-19) pandemic, Kardashian seemingly softened up to Thompson. Additionally, her family welcomed him back into their circle. However, their relationship took a turn in June 2021 amid accusations of infidelity on Thompson's end. Now that they're possibly on-again, a fan said Kardashian has "no self-worth" due to her reconnecting with her ex. The Revenge Body host replied to the post via Twitter. 
"You're telling me you made an assessment about my life because of a random blog?" Kardashian asked. "I think that says more about you than it does about me." 
Fans say Khloé Kardashian doesn't stand up to Tristan Thompson
Kardashian's clap back went viral among other social media outlets. The Shade Room reposted the exchange between the Kocktails with Khloé alum and the Twitter user. When fans noticed her comments, not all of them were on Kardashian's side. While some encouraged the reality star to "ignore" the words, others suggested she save her responses for Thompson. 
"Khloé got a backbone and clap back at everyone but Tristan 😂," one Instagram user wrote. 
"She needs to ignore them AND that man," a fan declared. 
Tristan seemingly defended Khloé via Twitter
Kardashian wasn't the only one in her family who responded to claims that she lacks high self-esteem. Following her exchange with a Twitter commenter, Thompson shared some of his thoughts on his account. Although he didn't address the fan directly, the athlete posted a message for those who indulge in spreading rumors. 
"Gossipers are worse than thieves because they attempt to steal another person's dignity, honor, credibility, and reputation, which are difficult to restore," Thompson said. "So remember this: when your feet slip, you can restore your balance. When your tongue slips, you cannot recover your words. Act accordingly."
The Sacramento Kings player's comments come just days after he praised his alleged girlfriend on social media. In Aug. 2021, Kardashian showed off her "natural hair." She shared via Instagram that she learned to embrace her curls during quarantine last year. 

"💜 I rarely wear my natural hair texture," Kardashian said. "Felt kinda cute with it (please don't ruin the feeling) 💜"