Jimin Was Spotted Wearing Medical Tape and BTS Fans Are Concerned
A member of the K-Pop group, BTS, was spotted wearing patches of tape on his back and neck. Naturally, fans are concerned. Within a few hours, members of the ARMY expressed their well wishes for Jimin, trending the hashtag #GetWellSoonJimin on Twitter. Here's what fans are saying about the member of this boy band.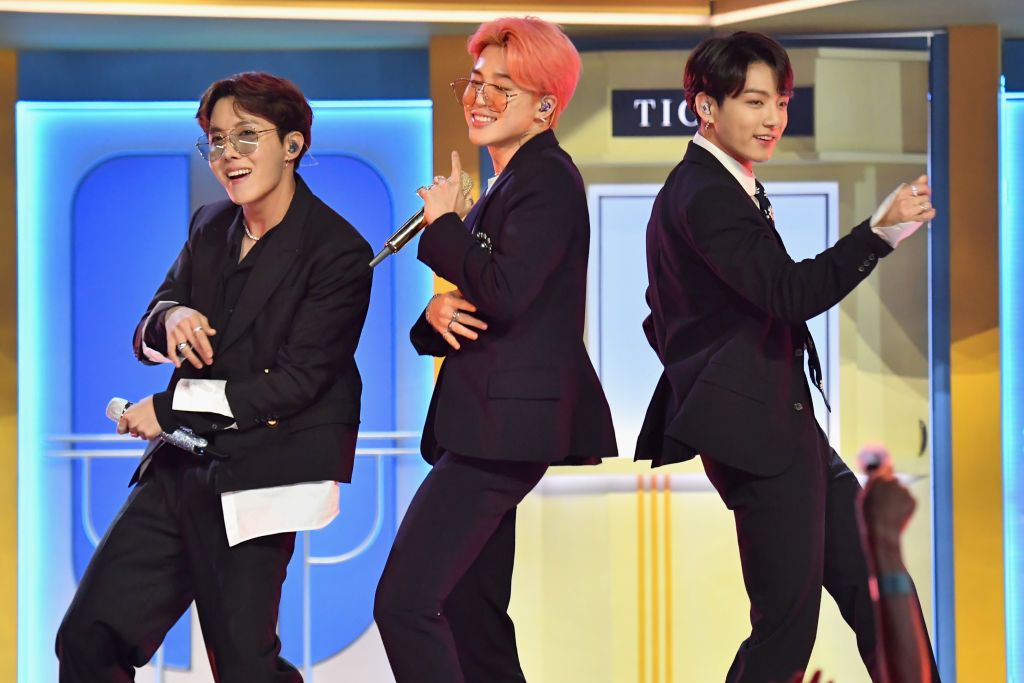 Jimin, from K-Pop group BTS, was spotted wearing some kind of medical tape
After a year of touring, producing a video game, and filming a movie, even the biggest boy band in the world can feel fatigued. That became apparent when fans spotted BTS member, Jimin, wearing a sort of medical tape on his back and neck. Regardless of a potential injury or back pain, Jimin continued to perform. According to Seventeen Magazine, Jimin joined the K-Pop group as they performed back-to-back concerts in Osaka, Japan.
As a result, members of the BTS ARMY took to Twitter. They send Jimin well wishes and urged him to take care of himself, even trending the hashtag #GetWellSoonJimin.
BTS fans trended #GetWellSoonJimin on Twitter, telling him to take care of himself
Following the pictures and videos of the tape on Jimin's back, fans sent their love on Twitter. Some said that Jimin is the first to take care of BTS and the group's fans.
"I wish Jimin knows that we appreciate to see him perform on stage, giving importance to his phrase that concerts are his life, but it's a greater joy to see him in his best condition. Rest well, angel. The world is hoping for your speedy recovery. #GetWellSoonJimin," said one Twitter user.
"I just woke up to this hashtag. Jimin you have been struggling with muscle pain for a while now, and I really hope you feel better angel. You constantly work so hard for us, and all we want is for you to be healthy and safe. We love [you,]" said another Twitter user.
Some tweeted videos of Jimin holding his shoulder as he was hunched over. Others stated that his back is not likely not injured, as multiple performers and athletes use that tape for muscle pain relief.
"Those tapes that they're using are Kinesio tape for pain relief as well as to support muscles etc. They are not typically used for injuries! Guys don't worry too much for Jimin or when you see other members using it," said one Twitter user.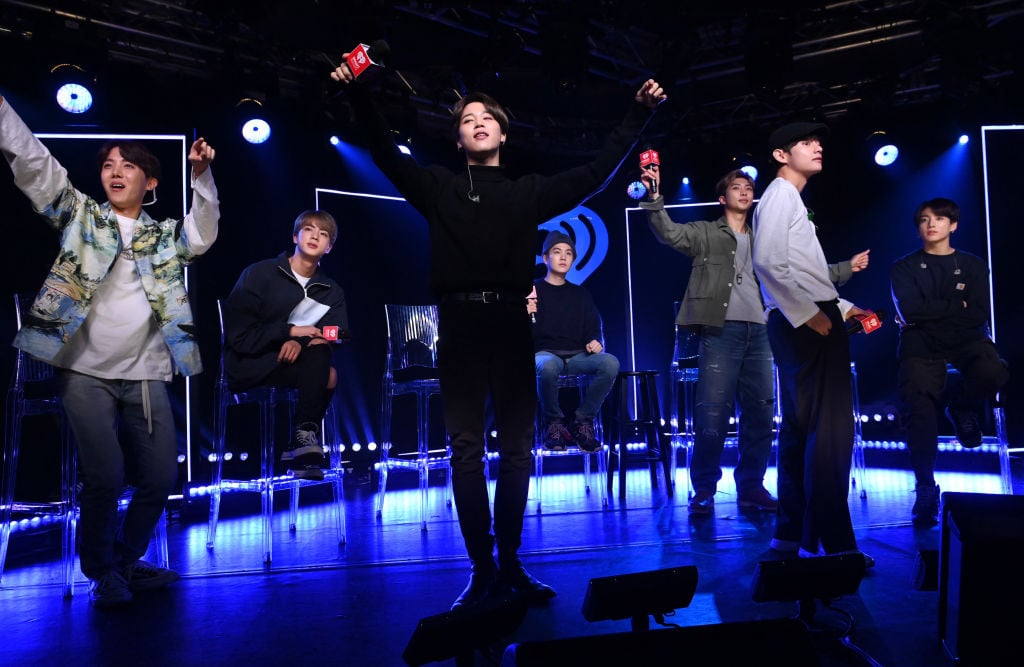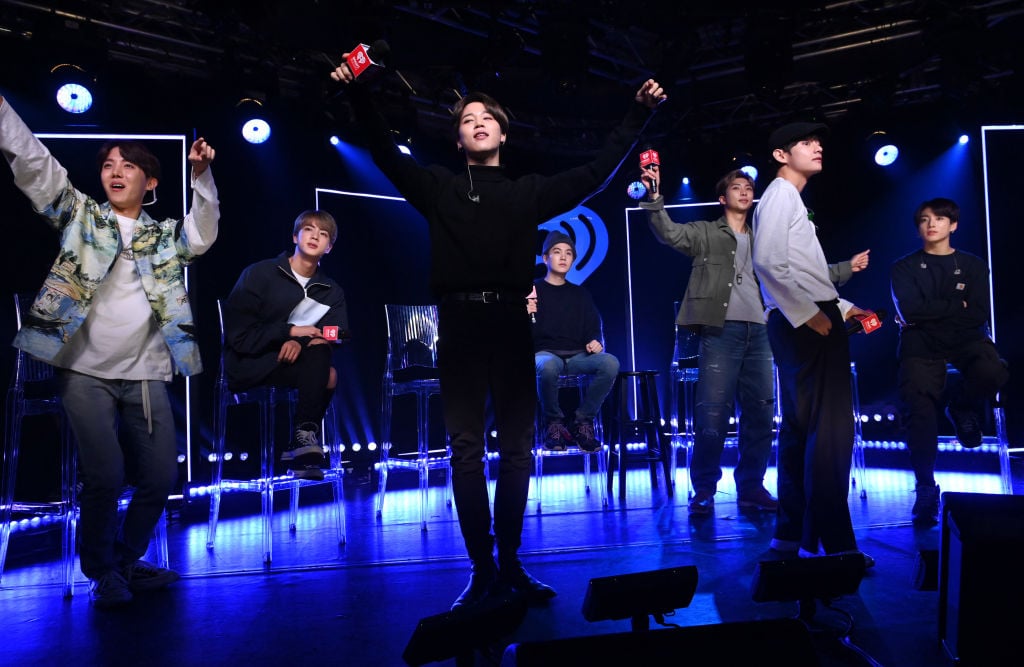 This is not the first time a BTS member injured himself
BTS members sat out events and interviews in the past due to pain and injuries. That includes Jimin who, in 2018, skipped the recording The Graham Norton Show, due to muscle pain.
"On the morning of the day of the recording, Jimin began suffering from severe muscle pain in his neck and back and received medical attention. While Jimin made every effort to take part in the program, including arriving at the studio, the decision was made for Jimin not to take part in the recording due to his condition," according to a statement from Big Hit Entertainment.
Big Hit Entertainment has not made a statement regarding Jimin's current health condition. Until they hear more, fans hope for the best for this BTS member.