Fans Share Their Predictions for What They Think the Kardashian Jenners Will Be up to in 5 Years
We're only a few months into the new decade and already, fans are predicting some major life-changing scenarios for the Kardashian-Jenners.
While the famous bunch has experienced a ton of drama and unexpected events over the last few years, it appears to fans that a lot more of that is to come moving forward. So what are fans predicting will become of the Kardashian Jenners by 2025?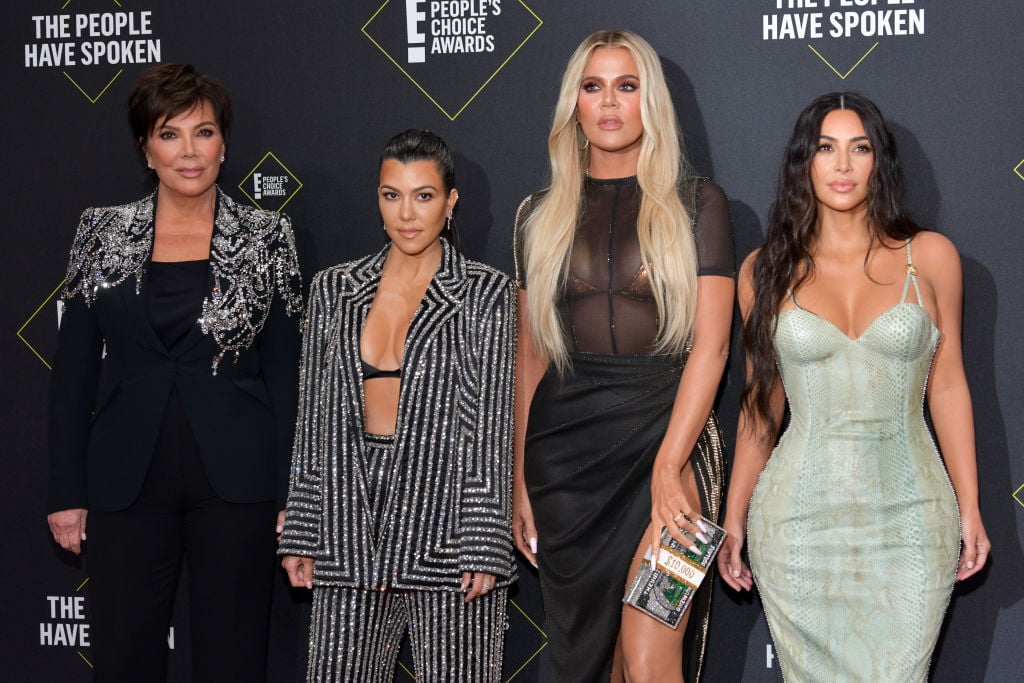 Fans foresee significant life changes for the KarJenners
The future may not be set in stone, but fans are convinced they've already figured out what the next few years could have in store for reality's first family.
In a recent Reddit discussion, users shared what they think the Kardashians Jenner will be up to in 2025.
While some are convinced that more babies will be added to this ever-growing family, others are certain that members of this clan could be making some significant changes to their glamourous lifestyles.
Let's start with the CEO of the Kardashian-Jenner empire, Kris Jenner.
Though many are predicting that Jenner will be retired by 2025, they don't think she'll ever stop working.
One fan predicts that once Jenner gives up her role as momager, she'll go on to become a keynote speaker at large conferences and business seminars.
Another user went on to share that they'd also like to see Jenner continue working with E!, but instead of starring on a reality show, they'd enjoy seeing her host an annual television special.
"Also would LOVE if she hosted a Krismas Special for E one year with a million celeb guests," the user wrote. "Like literally a disgusting amount of celeb guests and the gaudiest costumes and sets etc. Like maybe even properly do it as a pantomime style show."
Another member of the family fans think has a bright future ahead of them is Kim Kardashian West.
Although some fans think she and Kanye West will be divorced by 2025 (hopefully not!), many agree with the prediction that she will continue growing her businesses and further her work with the criminal justice system.
"Kim – still working on Skims and KKW Beauty," a user wrote. "She'll either choose a non-academic route through which to continue criminal justice reform advocacy or take a longer route through school than she originally anticipated."
Fans predict more pregnancies for Khloé and Kylie
Though they're happy being mothers of one, fans foresee Khloé Kardashian and Kylie Jenner having another baby or two in the next five years.
When it comes to Koko, fans predict that she will have another child with Tristan Thompson after giving him another chance.
They also predict that the pair will split up once again but will remain dedicated co-parents to their children.
"Has a second kid (a boy?) with Tristen," the user wrote. "They continue to 'co-parent' but she eventually starts dating people again."
As for Kardashian's career, Reddit users had a hard time predicting what the future might hold for her. While some can see her continuing to oversee her Good American brand, one fan predicts that Kardashian will launch a new fitness or athleisure clothing line.
When it comes to Kylie Jenner, fans think that she'll also have more kids but foresee her time in the spotlight being limited.
"Kylie – will retreat from public life," another user predicted. "She's set up financially and really doesn't need the stress."
As for her personal life, users predict that Jenner will get back together with Travis Scott and even rekindle her friendship with former BFF Jordyn Woods (fingers crossed).
The future looks promising for Kendall and Kourtney's love lives
Though their days as reality stars seem pretty limited, fans are predicting ideal futures for Kendall Jenner and Kourtney Kardashian.
While Reddit users are confident that Jenner will continue modeling, they do predict her settling down by 2025.
"Kendall – most supermodels date cool musicians etc and then marry some version of a rich finance guy and I honestly think that Kendall will do the same," one user wrote.
As for Kourtney Kardashian, users foresee her doing the same, but not with Scott Disick or Younes Bendjima.
Additionally, they predict her traveling around the world with her kids — eventually moving to another country — and embracing every moment she's away from her family.
"I'd love to see her dip out, move to Italy, and start a new career as an interior designer, but I don't think she'd uproot the kids or move them so far from their dad/family," a user shared.
It's hard to tell if these predictions could come true or not, but if they actually do, these Reddit users should definitely consider careers in fortune-telling!