Fans Show Their Support for Justin Bieber After He Shares Shocking Health Update; "We're Always Here For You"
No matter what Justin Bieber's going through, his loyal Beliebers have his back. After revealing that he's been quietly suffering from Lyme disease and chronic mono, his fans didn't waste time showing their support for him on social media. Bieber has been suffering from these health issues for a while now On top of his …
No matter what Justin Bieber's going through, his loyal Beliebers have his back.
After revealing that he's been quietly suffering from Lyme disease and chronic mono, his fans didn't waste time showing their support for him on social media.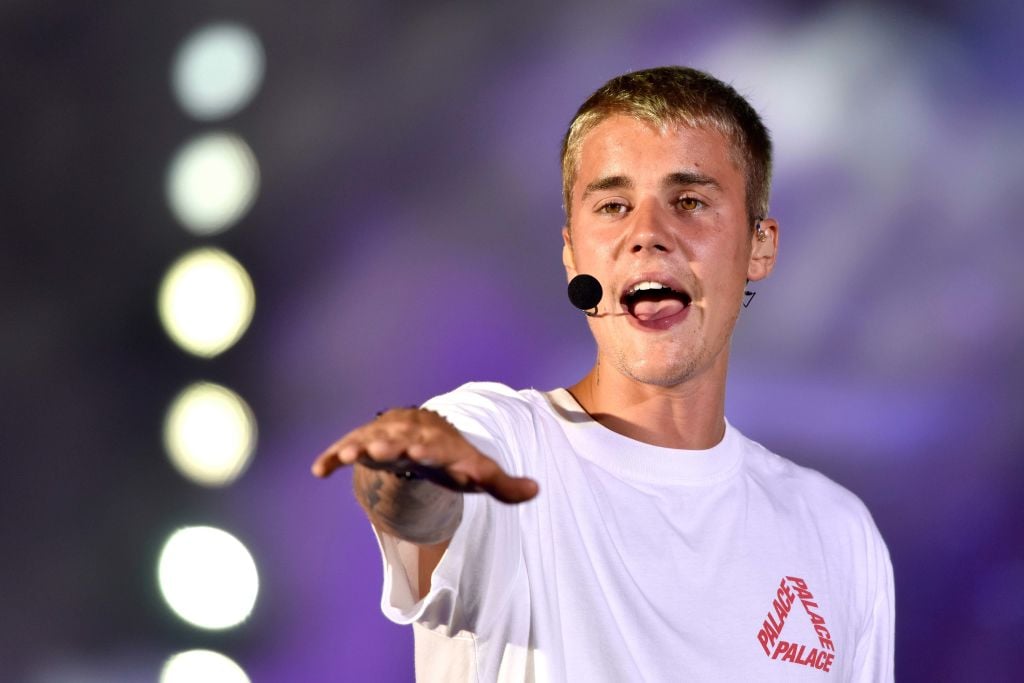 Bieber has been suffering from these health issues for a while now
On top of his ongoing struggle with depression and anxiety, Bieber reveals he's now battling even more health issues.
On January 8, the singer took to Instagram to share that he's been suffering from Lyme disease and chronic mono.
He also addressed the ongoing health misconceptions he's constantly been faced with, as these illnesses have made him appear differently.
"While a lot of people kept saying Justin Bieber looks like s—, on meth etc. they failed to realize I've been recently diagnosed with Lyme disease, not only that but had a serious case of chronic mono which affected my, skin, brain function, energy, and overall health," he captioned his Instagram post that featured screenshots of the TMZ article that first reported this news.
Bieber continued on by sharing he plans to discuss his most recent diagnosis in more detail in his upcoming YouTube docu-series, which premieres January 27.
"These things will be explained further in a docu-series I'm putting on YouTube shortly.. you can learn all that I've been battling and OVERCOMING!!," he wrote. "It's been a rough couple years but getting the right treatment that will help treat this so far incurable disease and I will be back and better than ever."
While Lyme disease can be easily treated if caught early on, symptoms can develop into facial palsy, irregular heart beat, nerve pain and even inflammation of the brain and spinal cord if a person does not seek medial attention, according to the Centers for Disease Control and Prevention.
Friends, family, and friends continue to show their support
After sharing this heartbreaking news, many people took to the comments to offer the singer a few words of encouragement.
A handful of Bieber's famous friends showed their support for him in the comments, including Patrick Schwarzenegger, Shania Twain, Ludacris, Chance The Rapper, and many more.
Avril Lavigne even took her support a step further by opening up about her own battle with Lyme disease.
"Today @JustinBieber shared that he has Lyme disease. There are too many people that have this debilitating disease! People I love and care about and many friends and fans I have crossed paths with," she wrote. "To everyone affected by Lyme, I want to tell you that there is HOPE. Because Lyme is a daily struggle, for the better part of two years, I was really sick and fighting for my life."
While celebrities continue to show their love and support for Bieber on social media, his fans are the ones who have been flooding the comments wishing the singer well on his road to recovery.
"We love you and will never stop believing in you! Take care of yourself," one fan wrote.
"We still love you❤️❤️❤️❤️your true fans💪🏾you've got this. You have been doing AMAZING," someone else penned.
"You're so strong!!! Millions of people gets inspired from you. We always support you. We are always here for you. Stay positive!! So proud of you @justinbieber," another fan expressed.
Fans continue to show their support for the singer and many hope that he's currently seeking out the help he needs.