Fans Slam Aaron Carter After 'The Pug Queen' Called Him Out For Neglecting His Pugs
Aaron Carter has made headlines after a photo surfaced on Instagram. The post alleges Carter's pugs are being neglected and should be surrendered.
Aaron Carter made headlines again after a photo of his pugs circulated through a woman who refers to herself as "The Pug Queen." This is the latest in a slew of animal-related accusations against the singer. Here's what we know so far, how Carter responded, and what fans are saying.
Who is 'The Pug Queen' and why did she call out Aaron Carter?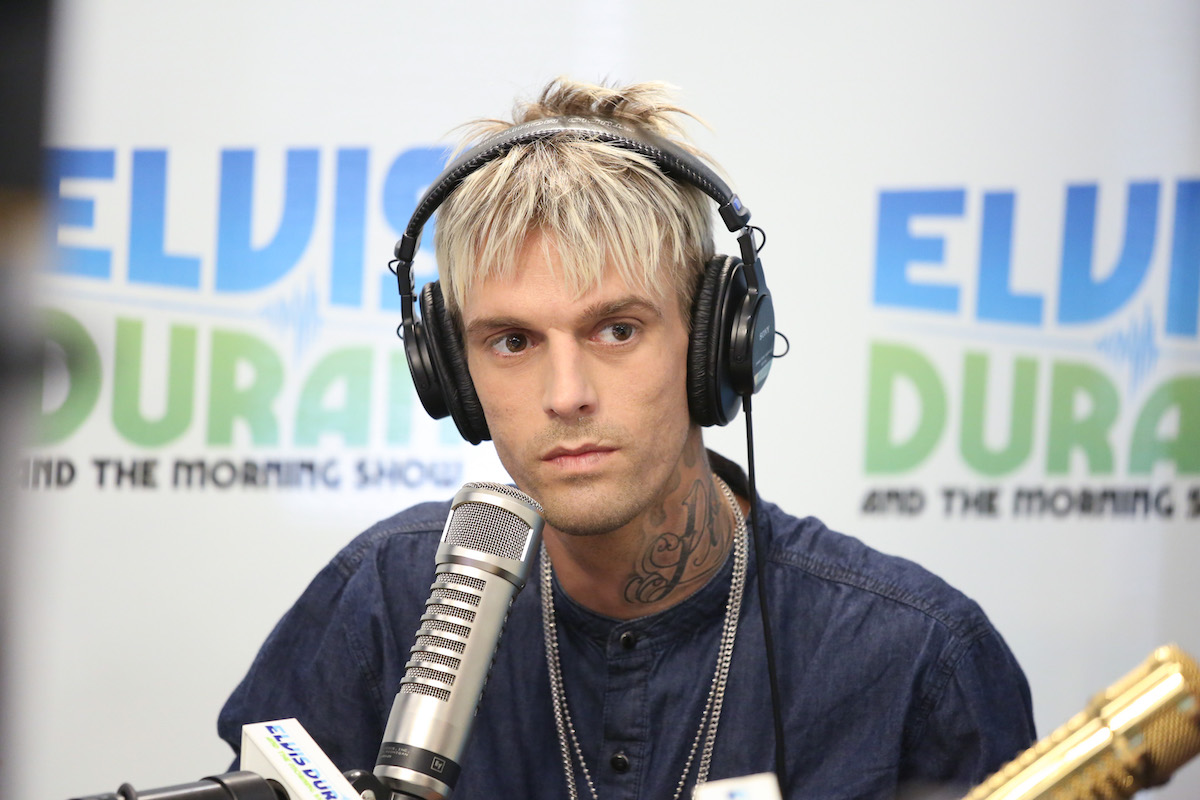 On July 22, the woman known on social media as "The Pug Queen" posted a photo of Aaron Carter's dogs in a small cage.
"I AM TOLD THIS PUG NEEDS OUR HELP! Many of you have written me to help this pug puppy, while I abhor drama, I will try to help for her sake," she wrote in a heartfelt post on Instagram.
"This NALA. She is about 10 months old. She belongs to musician Aaron Carter @aaroncarter — the brother of Nick Carter from Backstreet Boys. Many pug lovers noticed Nala in Aaron's IG live stories & other social media feeds," she said.
"They say Nala has been locked up most of her life & has little human contact. I am told she is either kept in a cage OUTSIDE like this with another puppy in LANCASTER, CA where temperatures easily go above 100F. Or they say she is kept in a bathroom for a long time."
The Pug Queen claimed Carter plans to breed Nala
She went on to speak about Carter's mother breeding dogs in Florida, claiming Carter plans to breed Nala. She also claimed Lancaster Animal Control had been called, "but nothing was done."
According to The Pug Queen — aka Izabella St. James — some offered to purchase Carter's pug upwards of $5,000, but the singer refused all bids.
St. James is "a pug mom, a long time pug rescue volunteer, a foster mom, and a pug rescuer," via her website. "I love this breed and my heart cannot rest knowing that so many pugs are out there suffering."
She continued: "I think we can make the world a better place by saving one pug at a time. Spreading the wave of compassion. Please join me on this mission!"
This isn't the first time Carter ignited critics over animals
The Pug Queen noted in her post that Carter owns five dogs in total. Her hope is that he will surrender Nala. However, the post isn't the first time Carter's animal care has been under scrutiny.
A few hours before Carter was hospitalized for "exhaustion" in November 2019 he posted a video to Instagram Live showing the drive to Florida with his mom and seven dogs. The video showed Carter's mother, Jane Carter, allegedly striking one of Carter's pugs, which she denied.
The incident garnered the attention of the People for the Ethical Treatment of Animals (PETA), who tweeted at the singer. This led to a string of tweets to the organization in which Carter and his mom defended what happened in the video.
"Yes, I said, 'Get back' but I did not smack my dog. I would never smack my dog. My dogs love me," Jane said in a Periscope video via Entertainment Tonight Canada.
"I'm gonna sue the s**t out of PETA," Carter replied on Twitter. "I'm gonna take them for millions of dollars, and then I'm gonna give back money to a community that actually does help animals."
In another tweet, Carter added, "You don't realize how powerful I am. And everyone is going down."
Carter was hospitalized after a public feud with siblings
All of this came amidst ongoing feuds with siblings Nick Carter and Angel Carter. In September 2019, Carter revealed via E! News he has multiple personality disorder, schizophrenia, anxiety and manic depression.
Months before, Carter came under fire for allegedly adopting rescue dogs to resale for profit. This came after he showed off an adopted English bulldog with the caption, "If anyone wants to have my English bulldog, he's being sold for $3,500." 
The now-deleted tweets raised concerns among fans. Carter defended himself later saying, "I think it's appalling that I actually even have to explain myself I've rescued many dogs & found many dogs homes. what I said in my Instagram live video was a joke," he said, according to USA Today.
The outlet said Lancaster Animal Care Center commented on the issue saying, "We are working on this situation. Thanks to all for your concern."
Fans weigh in on Carter's animals
Hours after The Pug Queen's post, dozens of fans weighed in. Many asked for Nala to be removed from Carter's care, tagging him in the comment section.
Carter's response came through a video he posted to his own Instagram account showing his dogs running free. Fans remain divided. Some defended the star but weren't buying it due to the curious timing.
"Okay, you let the small dogs out of their joint outdoor cage for Instagram. You're great lol," one fan said.
"Very interesting timing on that video…haven't seen the two small dogs on any social media for a LONG time until today. Listen just don't CAGE the dogs and leave them alway inside in the AC please!!!" another added.
A few came to Carter's defense with one saying: "None of these dogs look abused. They all look well-groomed and well-fed. Social media can be misleading yes but maybe y'all shouldn't judge before you know for sure?"
It's hard to know what is truly going on with Carter and his dogs. Sadly, it appears as though this situation is far from over.