Did Beyoncé Write on the 'Savage Remix?'
Musically, we haven't heard much from Beyoncé in a while. In recent months, she's been laser-focused on her activewear line, Ivy Park, and other professional pursuits. But she came back with a bang on April 29, when she and Megan Thee Stallion dropped a remix to Meg's hit song "Savage."
Upon its release, the song instantly took over social media. The track sees "Big Bey" in full rap mode, trading verses with the fellow Houston hottie for over four minutes. But some fans were curious about why Beyoncé's name appeared to be missing from the credits on certain streaming services. Did she write on the "Savage Remix?"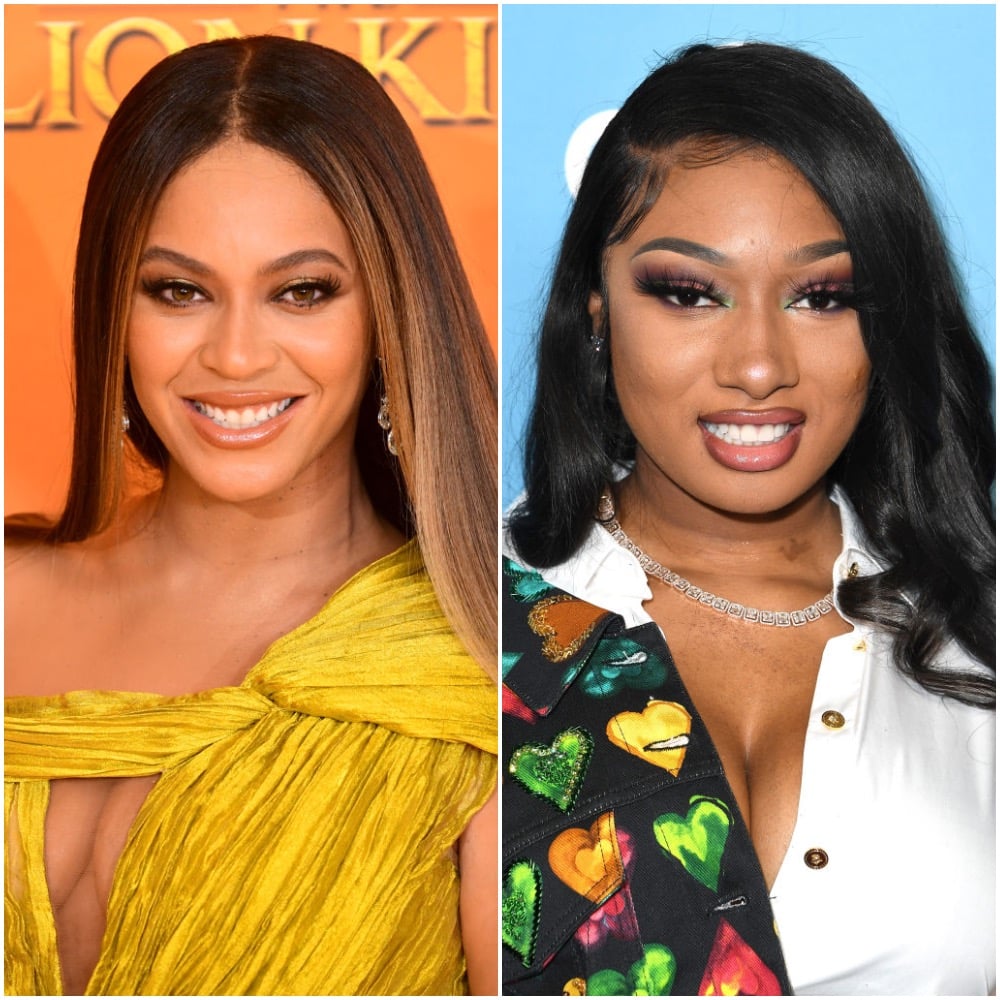 The 'Savage' remix has everyone talking
Following weeks of speculation, Megan Thee Stallion announced the Beyoncé collaboration on Instagram. "I'm literally crying 😭 being from HOUSTON MF TEXAS this sh*t means EVERYTHING to me !!!! SAVAGE REMIX FT THE QUEEN @BEYONCE OUT NOW!" she wrote, directing fans to YouTube to listen to the song.
The "Cash Sh*t" rapper also noted that the proceeds from the song will go to COVID-19 relief in their hometown of Houston, Texas.
The remix sees Beyoncé not only rapping but also talking about a variety of popular topics including Tik Tok, "Demon Time" and OnlyFans, which came as a major shock to fans considering how private and lowkey she is. Mere moments after the song's release, it started trending on Twitter and quickly surged to the top slot on Apple Music.
Fan reactions to "Savage" remix
There have been thousands of positive posts about the song, with everyone from Zendaya and Kerry Washington to Lil Nas X and Justine Skye praising the remix.
But once the song hit certain streaming services, some fans said they did not see Beyoncé's name in the credits. Among the credited writers is JAY-Z and Beyoncé's longtime collaborator The Dream. But no Bey, allegedly.
Confused, many listeners took to Twitter to react.
"So @Beyonce didn't write her verses," asked one Twitter user, who attached a screenshot of the list of writers shown on Apple Music.
"Beyoncé ate on the savage remix but y'all know mf well she did not write that sh*t," read another tweet.
"Beyonce rapping sound good cuz the GOAT write for her," read a third tweet while another said: "no shade to her though. i don't care when artists don't write their own lyrics … i just can't imagine a world in which beyoncé knows what onlyfans is."
On the other hand, there are lots of people who don't care either way.
It's not what fans think
Neither Beyoncé or Megan Thee Stallion has addressed the backlash, as of writing. But overall, it appears that this is just a big misunderstanding.
While Beyoncé's name does not appear to be listed on Apple Music, she is credited as a songwriter on Spotify. And honestly, it's no surprise.
Although she has faced criticism for the number of writers she uses, she is still very much involved in the songwriting process. Two of her producers, Cool & Dre, even told Billboard in 2018 that she is "100 percent involved" when it comes to creating a song.
"She's a beast," added Dre.