Fans Slam Diddy After He Tells Kylie Jenner She's An Inspiration for Women of Color
Another day, another controversy surrounding Diddy.
This time, it has to do with comments the Bad Boy mogul made about Kylie Jenner. The remarks came on April 12 when he went on Instagram Live with Jenner in a bid to raise money to fight the coronavirus, which has affected nearly 2 million people worldwide.
While praising her personal contributions, Diddy called Jenner an inspiration for women of color, which isn't going over well with some viewers.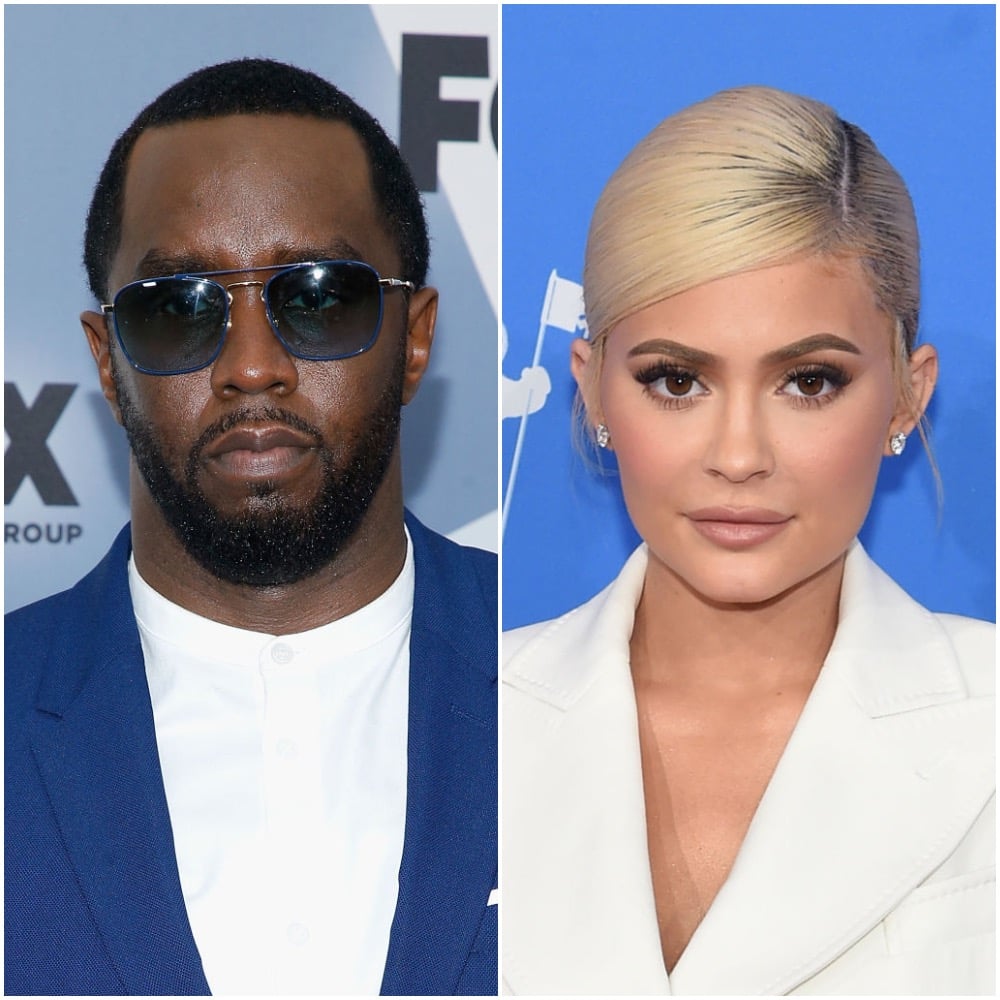 Diddy's Instagram Live with Kylie Jenner
Aside from being an artist, Diddy is known as a socially conscious person who aims to inspire positive action and help those in need. That's why, on April 12, he held a dance-a-thon coronavirus fundraiser on Instagram Live, which raised money for workers who are on the frontlines amid the pandemic.
Among the many celebrities who joined in was Jenner, who received instant praise from Diddy for her contributions to coronavirus relief efforts. After Surgeon General Jerome Adams called on influencers like Jenner in March to help fight the virus, she started to share tips with her fans, donated $1 million to the cause, and reportedly delivered sanitizer to medical professionals along with her mom, Kris Jenner (via Page Six).
"Today is about giving love and I wanna tell you as a hustler — I been a hustler for a long time — your hustle is unmatched," he said. "I got [two] daughters and you're such an inspiration to them and all women of all color."
Fan reactions to Diddy's comments about Kylie Jenner
It appears that most people just couldn't believe Diddy went there. Responding to his remarks, one viewer shared a tweet that said: "Diddy just told kylie that shes an inspiration for all women of color….. he been lying all night just to get a dollar."
"Diddy really told Kylie that she's an inspiration to all women of colour… IM SICKKKK," read another tweet while someone else wondered, "has he lost it?????"
"DIDDY did not just say that Kylie is an inspiration to WOC…. WHAT" read a fourth tweet.
Others, however, defended the stars.
"Please stop trying make an issue he did not say 'women of color' he said 'All women of ALL COLOR,'" read one message (via Ace Showbiz).
"She's never tried to be black, she's never done anything hateful. She's a positive influence on young people and has done great things that she doesn't even put out for everyone to see. You can't hate on her she's a beautiful person inside and out," read another.
Someone else added: "diddy just stamped kylie a goat, stop playing wit her."
Jenner, along with the rest of her family, has often been accused of profiting off of and exploiting black culture, which seems to be the root of the problem here. For the most part, though, Jenner has tuned out the noise and brushed off the criticism.
Diddy keeps catching backlash
The same day, Diddy faced backlash over his different reactions to Lizzo and Draya Michele of Basketball Wives twerking during his Instagram Live.
In case you missed it, Diddy stopped Lizzo almost immediately when she began to twerk to MoneyBagg Yo's "123." But when Draya broke out the same moves later on while jamming to Juvenile's "Back That Azz Up," he allowed the reality star to go on without interruption or complaint.
Many viewers felt that Diddy was being fatphobic and overall unfair, and took to websites such as Twitter to blast him. Amid the backlash, Diddy spoke out and clarified why he stopped Lizzo, saying it to do with the profanity-laced song that was playing. However, some Twitter users still weren't going for it, noting that "Back That Azz Up" also includes profanity. Diddy did not respond to those remarks.