Fans Slam Diddy for Stopping Lizzo From Twerking During IG Dance Contest But Allowing Draya Michele to Do It
What better way to stay entertained during the coronavirus quarantine than an Instagram Live dance battle? Diddy obviously knows that because he recently held one on his personal account — where he and his sons faced off against several celebrities, from Jennifer Lopez and Drake to Lizzo and Draya Michele of Basketball Wives. But the fun ended when fans began to criticize Diddy for his different reactions to Lizzo and Draya twerking.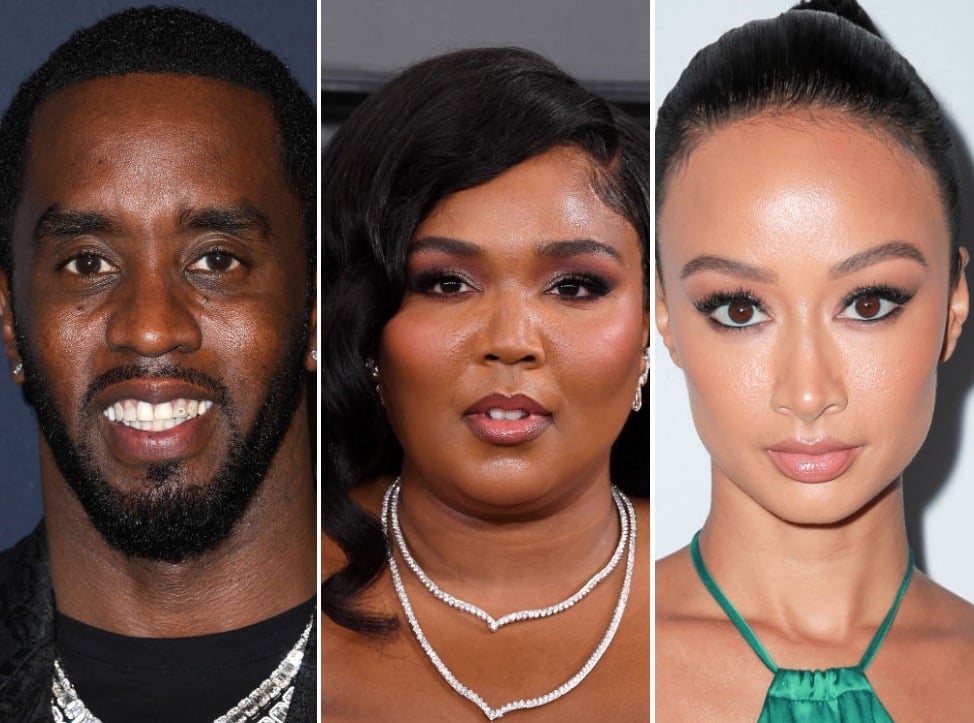 A closer look at Diddy's dance contest on Instagram Live
The competition went down Sunday, April 12. After joining the live stream, Lizzo eventually started dancing with Diddy and his sons — Quincy, Justin, and Christian — to Moneybagg Yo's "123," which features Blac Youngsta. As they performed various moves, Lizzo began to twerk.
"Whoa, whoa, whoa. Stop the music," Diddy said as he interrupted. "It's Easter Sunday — let's play something a little bit family-friendly."
Seemingly embarrassed, Lizzo repeatedly apologized for her moves.  "Sorry, sorry, sorry! Let's do something fun," she continued before suggesting that he play something she could "bop to," like her song "Juice."
But when Draya joined the battle and started twerking, Diddy did not appear to say anything. She danced to Juvenile's "Back That Azz Up" while the entertainment mogul and his sons watched and cheered her on.
"Let's go!" Diddy exclaimed at one point while jumping up and down.
Fans are seriously going in on Diddy
Fans rushed to Twitter and called out Diddy, with many accusing him of being "fatphobic" and having unfair double standards.
"Lizzo started twerking on Diddy's IG live & Diddy talking bout stop its Easter Sunday but Draya twerks on that same live & there are no issues. Y'all can't even hide yall disdain for fat women & I hate it," read one tweet.
"when lizzo was twerking it's not 'family friendly' but when a skinny girl does it, it's all fun & games????" read another message.
"P Diddy ain't SH*T," said a third post. "When Lizzo started twerking he brought that to an end with the quickness but had nothing to say to Draya when she was shaking bum"
"why didn't diddy keep the same energy like he did with lizzo twerking?" another person wondered.
Diddy clarifies the reason he stopped Lizzo from twerking
Amid the backlash, Diddy took to his Instagram page to clarify the reason he stopped Lizzo from dancing.
"There's one thing I want to make clear," he said. "My queen, my sister, Lizzo. When I stopped the music, it was 'cause it had a lot of curses in there. Not 'cause she was twerking. She's one of the best twerkers in the world, okay?"
"So, let's keep that clear," he continued. "It wasn't about twerking. You are allowed to twerk on Easter, there was a lot of cursing in the record and I don't need child services knocking on my door right now. So, that's why I stopped the record. Lizzo we love you, and everybody stop looking for the negative! Look for the positive."
But people still weren't feeling him, with one person tweeting: "Both songs had explicit cussing. So horrible defense by Diddy."
Oof. Well, at least Lizzo doesn't seem to be too bothered by all of this. She reposted Diddy's video to her Instagram page and noted that she loves him regardless of what people are saying. So there's that.
Read more: What Is Lizzo's Real Name? It's Not What You Think