Fans Slam Hailey Bieber, Kendall Jenner, and Justin Bieber Over 'Tone-Deaf' Instagram Live Amid Coronavirus Pandemic
Celebrities are spending the coronavirus quarantine just like many of us regular folks: on Instagram. Recently, Justin and Hailey Bieber joined Kendall Jenner for an Instagram Live where they talked about the coronavirus pandemic, which has affected multiple aspects of life around the world. But some of their remarks didn't go over well with viewers, leading to widespread and immediate criticism.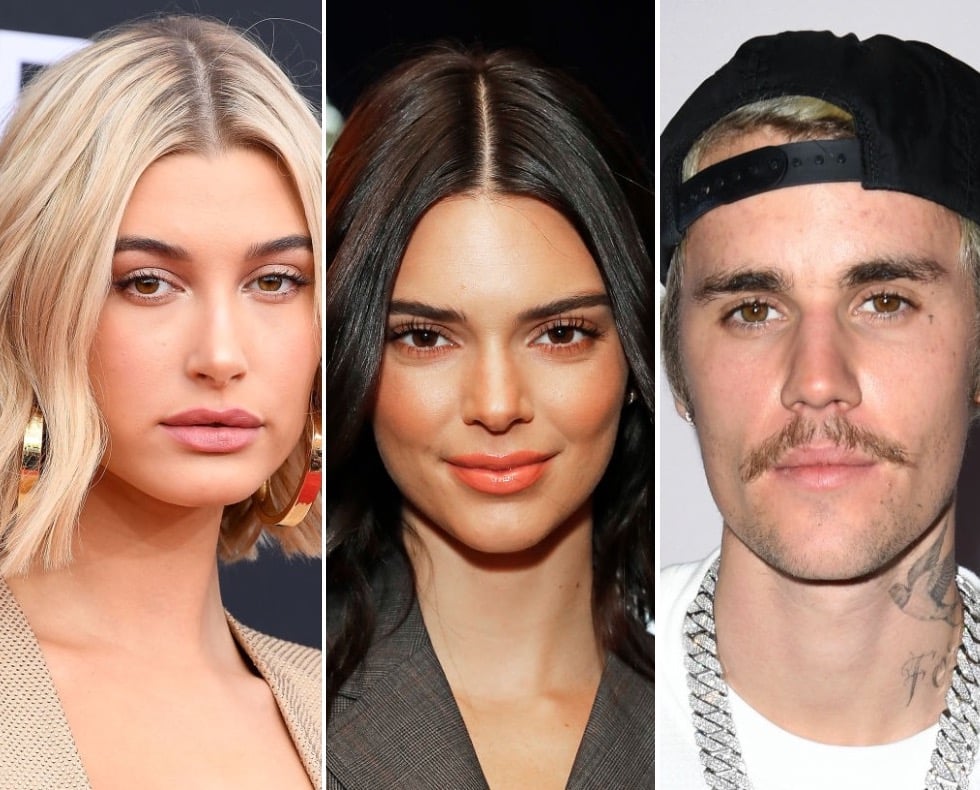 What happened on the Instagram Live featuring Kendall Jenner and Hailey and Justin Bieber
On Sunday, April 5, the trio hopped on Instagram Live and talked about how blessed they are amid the pandemic, which has affected more than 1 million people around the world and has led to many layoffs and closings.
As many people continue to struggle during the outbreak, Jenner and the Biebers noted that they were resting comfortably in their respective mansions in California. When asked how she liked her house, Jenner said: "Oh my God, it's literally my favorite place on the planet. I worked for so long to get it to the point it's at. I renovated it for like a year."
"How blessed are we … a lot of people obviously in this time have a crappy situation,' Justin replied. "You know, they look at us and obviously, we've worked hard for where we're at, so it's like, you can't feel bad for the things we have. But I think just us taking that time to acknowledge that there are people who are struggling is important," he continued.
As he spoke, Jenner nodded along before saying: "Yeah."
Reactions to the Instagram Live
Fans rushed to social media platforms such as Twitter to share their opinions on the remarks, with many saying they came off as privileged and tone-deaf.
"Justin Bieber's career started because Usher came across him singing on YouTube. Kendall Jenner's dad is an Olympian. Hailey Bieber's dad is a Hollywood star. Get the f*ck out of here with being 'blessed' and 'working hard,'" read one tweet.
"i can't believe justin bieber is so out of touch with reality that he said to HAILEY BALDWIN AND KENDALL JENNER that they've worked for their money so they shouldn't feel bad about being privileged during a pandemic. i can't," said another.
"Kendall and hailey have their families to thank for their fame and all justin had to do was make youtube videos…" a third person tweeted.
Another wrote: "That Justin Bieber live could be such a funny skit about tone deaf celebrities."
Others, however, excused Justin for his statement.
"Justin Bieber WORKED for what he has today. He started from nothing. His parents weren't physically there most of the time. they didn't have money. He lived w. his grandparents. His grew up in a mentally unstable household but he pushed through those circumstances for his parents," read one tweet.
But while some excused the pop singer, they couldn't do the same for Jenner.
"I'll give Justin an excuse because he wasn't exactly born 'rich,' but is he really having this conversation with Kendall Jenner??? of ALL the 'rags to riches' celebrities he's talking to someone born a millionaire!" read another tweet.
None of them has responded to the backlash, at the time of this writing.
They aren't the only ones to face criticism for their remarks amid the outbreak
These three are among several people who have faced criticism for their comments amid the pandemic.
Kylie Jenner, for example, faced backlash for showing off an expensive pair of chopsticks amid the outbreak.
Chrissy Teigen came under fire for issuing a tone-deaf tweet about a cross-country soup delivery.
And Vanessa Hudgens met criticism for calling the coronavirus measures "bullsh*t," comments for which she later apologized.