Fans Slam Khloé Kardashian for Getting 'Involved' in Tristan Thompson's Paternity Drama
Even though Khloé Kardashian and Tristan Thompson are no longer a couple, they've recently proven that they will always have each other's back, despite their tumultuous past. Not too long ago, the pair put up a united front when they fired off a cease-and-desist letter to a woman claiming the NBA player was the father of her child.
While this move further highlighted that the former flames' are in a much better place than they were before, fans had a huge problem with Kardashian getting involved in Thompson's drama.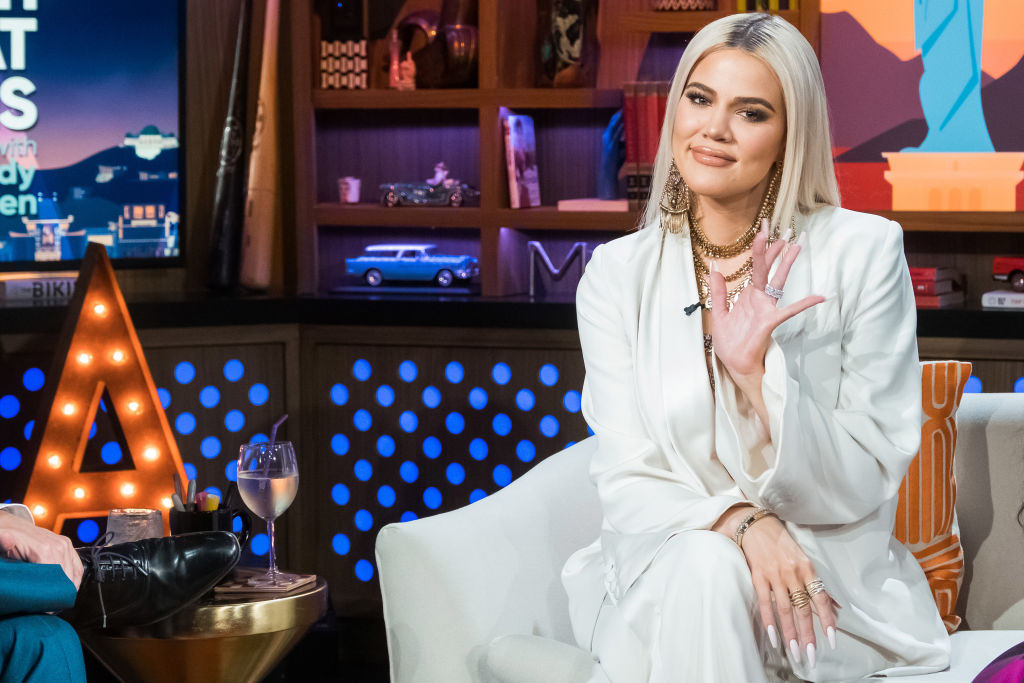 Kardashian and Thompson threatened to take legal action against the woman
On May 14, E! News reported that Kardashian and Thompson sent Kimberly Alexander, the woman who accused the athlete of fathering her child, a cease-and-desist letter, demanding that she stop spreading "defamatory lies and specious fabrications" about them.
The drama kicked off a few days earlier when the tabloid site Gossip of the City published copies of alleged paperwork from LB Genetics, a facility specializing in DNA testing services. The documents suggested Thompson took a paternity test earlier this year. 
RELATED: Tristan Thompson Reportedly Takes DNA Test After Woman Claims to Have Had His Third Child
The same report also featured screenshots of text messages allegedly sent by Thompson to Alexander, as well as copies of emails that she supposedly received from her former attorney, Lisa Bloom.
According to the emails and documentation, Alexander suspected Thompson tampered with the DNA test and requested he take a second one, which he agreed to do.
After the test came back negative, the former couple had their attorney, Marty Singer, send Alexander a cease-and-desist letter asking her to "immediately stop defaming them with malicious defamatory lies," or else she would face a hefty lawsuit.
However, instead of putting the paternity claims to rest, Alexander "refused to accept the results" of the DNA test and "maliciously accused" the athlete of being a "deadbeat dad." She even went as far as to claim that the Kardashian family manipulated the results to ensure the test came back negative.
On May 18, Thompson and Singer filed a libel suit against Alexander and are now demanding a jury trial.
"Alexander has persisted in publicly proclaiming that Thompson is her child's father and she has maliciously accused Thompson of being a deadbeat dad, 'neglecting' and failing to take financial responsibility for the child since birth," Singer claims. "Such statements are absolutely false and are defamatory per se. To quote Michael Jackson, 'the kid is not [his] son.'"
RELATED: Tristan Thompson Files Libel Suit Against Woman Who Claims He Fathered Her Child
Sources claim Kardashian was "forced to step in"
Though the drama really had nothing to do with Kardashian, she felt she had no choice but to get involved.
RELATED: Some People Think Khloé Kardashian & Tristan Thompson's Relationship Has Always Been Fake
According to Us Weekly, The Keeping Up With the Kardashians star was "forced to step in" after Alexander falsely accused her of "manipulating the results" of Thompson's paternity test.
"Khloé is involved because she was being personally attacked," a source close to the Kardashian family told the outlet.
With her name thrown into the mix, Kardashian felt obligated to help the father of her child prove that Alexander's claims are false and clear his name.
Fans are criticizing Kardashian's involvement
After learning of Kardashian's involvement in Thompson's paternity drama, many took to Twitter to slam the reality star for engrossing herself in other people's business.
"Wait a minute why is [Khloé] involved!!! It's not her business, unless she's still secretly with him. Oh well," one person tweeted.
"Why is Khloe involved if they are not together shouldn't that just be his problem??" wrote another critic.
"She's not even his wife therefore they're not legally [bound] together. Why is she taking legal action on his behalf? She's a baby mama/single mama. If he wanted to marry her, he would have done so by now @khloekardashian," someone else penned.
Though many criticized Kardashian for involving herself in the athlete's situation, others noted that it's no one else's business what Thompson and Kardashian do together.
They're definitely right about that, so with this in mind, let's all just sit back and see how this paternity drama plays out.