Fans Slam Khloe Kardashian for Her 'Whole New Face' in Instagram Pics
Khloe Kardashian can't seem to catch a break from the critics — she's come under attack yet again for looking unrecognizable in some photos she posted on Instagram. The plastic surgery rumors persist, even though Kardashian claims that she hasn't had any work done and it's more than likely her makeup contouring that makes her "look crazy" in photos.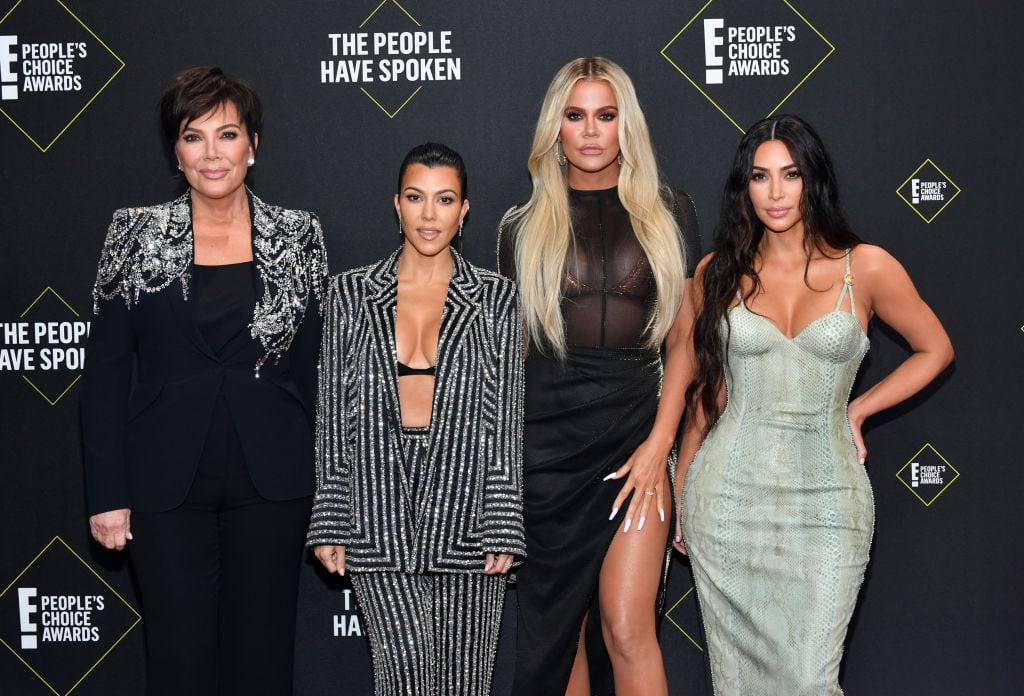 Kardashian sometimes doesn't look like herself
While her followers have pointed out in the past that Kardashian often doesn't look like she used to, it was a Sept. 30 Instagram pic that really had people talking. People had so much to say, in fact, that the reality star turned off the comments.
She captioned the image, showing the blonde beauty with her hair partially up while she pouted for the camera, "Happy Monday."
Her fans and critics were effectively silenced on that platform, but it didn't stop them from hitting up Twitter to share their thoughts on Kardashian's changed look, with people tweeting: "please stop messing with your face! You are so beautiful already. Always have been!! No more fillers" and asking "what has @khloekardashian done to her face?"
Is Kardashian using an editing app for her pics?
An Instagram account called Celebface has claimed that Kardashian is editing her photos with the editing app FaceTune, creating a drastic change in her appearance from what she actually looks like.
They made their case by providing side-by-side comparisons of the "reality" of what Kardashian looks like versus her Instagram. The post asked: "Khloe Kardashian: Instagram/In person Facetune or not? Remember, you can't Facetune your energy… but you can always Facetune your face."
People weighed in with comments like: "She looks like another person in Instagram. So sad" and "It always seems like there's something just not quite right with her face.. and it's because she's edited it and it makes it unnatural."
Another commenter thought this could be a learning moment, writing: "This is good, maybe young girls can learn something from this. It's okay to not be perfect, because no one is. Your [sic] fine just the way you are."
Not everyone found it that outrageous, however, as one person noted: "why do u all care if she does or doesn't facetune?? If this is what she does to make herself feel better about posting a pic, then let her do it. Why attack someone that clearly has esteem issues??"
Kardashian looks like her sisters in new fragrance campaign
While Kardashian may be manipulating her Instagram images, fans couldn't help but notice that Khloe looks just like her sisters in the campaign for her KKW fragrance collab.
In one post that Khloe shared, the sisters wear strapless tops and plenty of bling while posing with their fragrances. The caption read: "It's a sister collab!" and announced the scents that "perfectly reflect our personalities."
Many fans commented on the pic, specifically on Khloe, with one person writing: "Khloe looking like Kylieeeee" and another noting, "I thought Khloe was Kendall." Another commenter noted: "Lmao I did NOT recognise Khloe. I thought it was: Kourtney, tall Kourtney and Kim," and another person shared: "Okay with brown hair Khloe looks so much like Kourtney."