Fans Slam Kylie Jenner In Recent Bikini Photos: 'That Body is Not Yours'
Kylie Jenner has been at the center of some controversy lately after photos surfaced that showed her looking completely different than she does on her Instagram. The Kylie Cosmetics founder was later accused of staging paparazzi pictures to combat the negative press, and fans are now calling her out for the way she looks in recent bikini photos.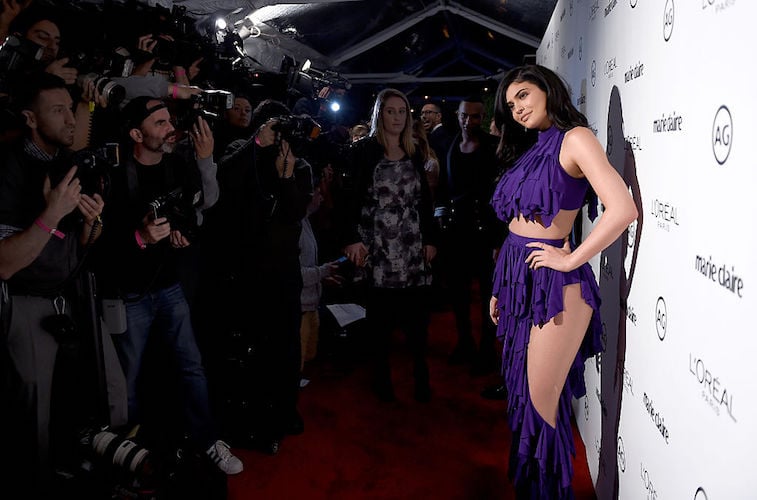 Kylie Jenner has always denied having plastic surgery
When Jenner first had her lips done five years ago, she was shy about revealing that she'd had some work done. Kris Jenner once recalled that she wasn't happy about her daughter's decision to get Botox, but Kylie Jenner had reportedly been insecure about her lips for most of her life.
Since the Botox, Jenner has received plenty of additional filler — mostly in her face. She's also reportedly received butt fillers, but she vehemently denies that she's ever had plastic surgery. Plastic surgery requires anesthesia and permanently alters the body, whereas fillers are only temporary and don't technically count as plastic surgery.
Unflattering photos of Jenner recently surfaced
During quarantine, everyone's been dressing more casually, giving their hair and nails a break, and wearing less makeup — Jenner included. But paparazzi recently captured unflattering photos of the beauty mogul getting into her Mercedes in California, and the images went viral. There were even memes made of Jenner's appearance; in the photos, Jenner wasn't wearing any makeup, and it appeared that her fillers had faded away.
A few days later, Jenner was accused of staging paparazzi photos as a sort of "damage control" for the way people had seen her earlier. And she's been posting more natural pictures on her Instagram, seemingly in an effort to continue to prove to fans that the images were simply a bad angle.  
Fans slammed Jenner's recent bikini photos
Jenner recently posted photos in her pool; she was wearing a string bikini and straddling a barrier, showing off her curves. But while some fans were loving the photos, others criticized Jenner for showing off a body that wasn't her own (meaning it had been achieved through artificial fillers).  
"And that's what money can do to you," one user wrote. "We all know that body is not yours," someone else commented. "Look at this body, I bought this body!" another person added. Still, though, Jenner has been open with fans about using fillers.
Jenner has been showing her more natural side
Despite the criticism, Jenner has been posting more videos and photos lately showing her natural hair and skin. Though she typically has extensions in, super long nails, and plenty of makeup on, she's been giving her body a breather.
Jenner ditched the nails and only wears the extensions sometimes. And though she still wears makeup on occasion, she's posted videos of her completely natural skin — and fans had no idea she had freckles. Jenner's body might not be totally natural, but it does seem to make her feel much more confident, which is what matters.