Fans Slam Kylie Jenner's Recent Instagram Video: 'Stop Trying So Hard to Look Like Kim'
Kylie Jenner's recent Instagram video has some thinking she's trying too hard.
Kylie Jenner is one of the most influential people in social media. But with so many followers, she isn't exempt from criticism now and then. Though she's adored by millions of fans, there are others who have a problem with the way Jenner lives her life. And her recent Instagram video had fans suggesting she was desperately trying to be like her older sister, Kim Kardashian West.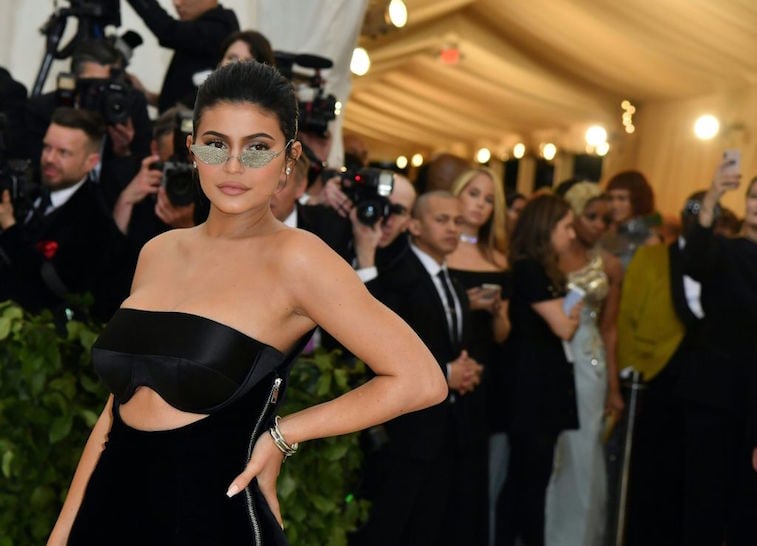 Kylie Jenner is the youngest member of her famous family
Growing up, Jenner was surrounded by older siblings, all of whom were famous for the family's reality television show. Though Jenner starred in the show as well, she is nearly two decades younger than her older siblings, so she didn't receive the same notoriety. For years, Jenner looked up to Kourtney, Kim, and Khloé Kardashian. But now, she's wealthier than all of them. It took her a bit longer to find her way because of how young she is, but she has definitely made an unforgettable name for herself.
Jenner loves posting photos of herself to social media
Jenner has been dubbed the queen of social media. Though she isn't the most-followed user on Instagram, she is the most-followed member of her family. Jenner once had such a pull on Snapchat that their stock actually dropped when she announced she no longer used the photo sharing app. Now, she seems completely into Instagram; she posts stories daily and often shares multiple photos to her feed in one day.
Jenner's Instagram photos tend to either be selfies or standalone photos of her. She also loves to show off her friends, her wealth (a closet full of Hermès bags), and her daughter, Stormi. Most of the time, Jenner is wearing some kind of designer clothing, typically either Chanel or Fendi.
Her recent video had fans suggesting she's trying too hard
Jenner recently posted a video of a girls' night to Instagram, though Jenner was the focus of the video. She was walking, and someone behind her was filming — often zooming in on her rear end. But fans likened the video to something Jenner's sister, Kim Kardashian West, would post, and they weren't thrilled with Jenner trying so hard to be like her.
"Such a pretty girl stop trying so hard to look like Kim," one user wrote. Other users suggested Jenner's post lacked "self-esteem and class" and that Jenner's body suggested to women that they have to meet a beauty standard that is "not even real."
Jenner is arguably on her way to being more famous than Kim Kardashian West
Though some fans hate on Jenner, she has millions who love her. And at 22 years old, she's well on her way to leaving behind more of a legacy than Kardashian West. Jenner's family set up her career; being associated with the famous name helped her become wealthy at a much younger age than her sisters. And when she's their age, she'll likely be even more established and known globally in ways Kardashian West isn't. Right now, Jenner's beauty brand is worth $1.2 billion, and it will only keep expanding.