Fans Slam Megan Thee Stallion and Tory Lanez for Meeting Up and Ignoring Social Distancing Orders
We have heard the message a thousand times: Stay at home and limit human interaction to help curb the spread of the coronavirus, a disease that has affected more than 2 million people in the United States. Still, it looks like people aren't following through on those recommendations — including Megan Thee Stallion and Tory Lanez, apparently.
During the week of April 19, the rappers met up and casually socialized in a video shared on social media. As the clip circulated the Internet, fans began to strongly criticize the two for their apparent recklessness in ignoring social distancing orders.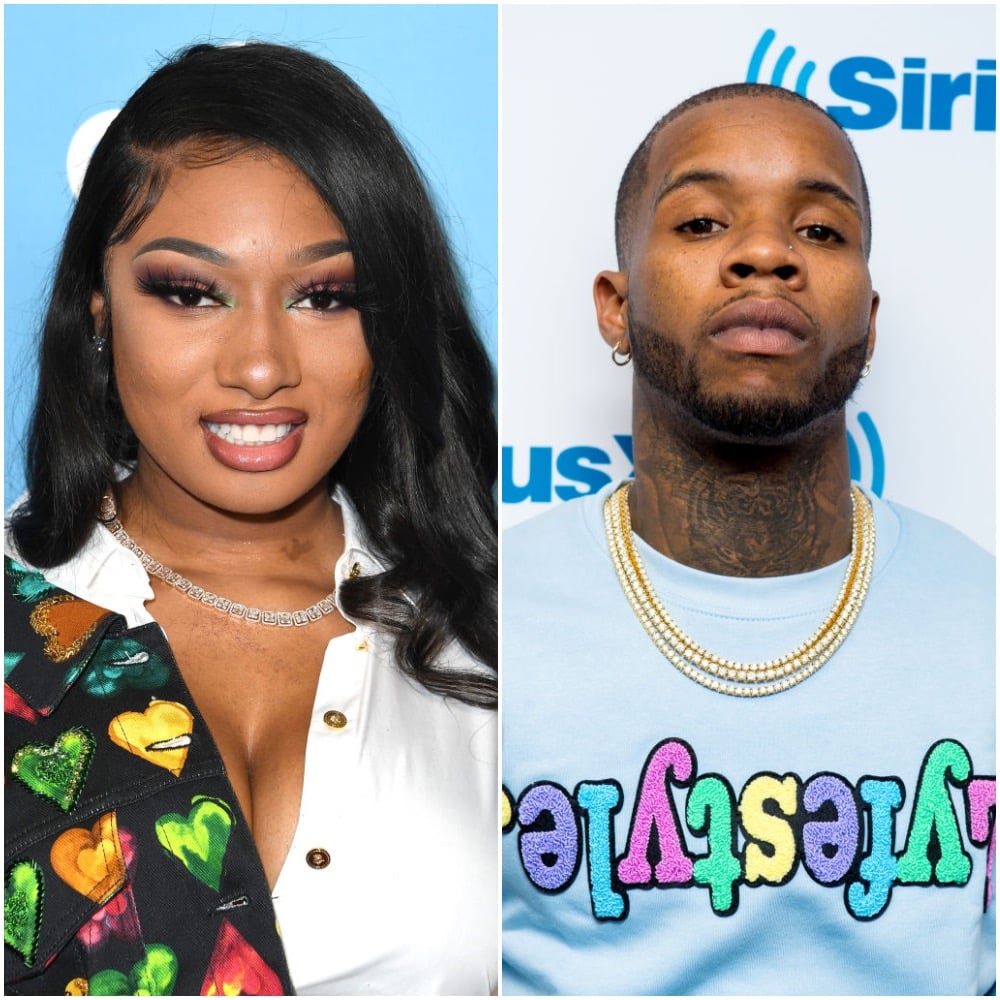 The video of Megan Thee Stallion and Tory Lanez
At some point during the week of April 19, Megan Thee Stallion went on Instagram Live and had Tory Lanez in the background. They appeared to be drinking, listening to music, and engaging with fans in the comment section.
In the middle of the stream, Megan Thee Stallion tried to teach the "Broke In A Minute" rapper how to do the Out West Challenge, a Tik Tok dance craze to the Jackboys song "Out West." As he struggled to nail the moves, she asked: "Tory, what you doing?!" But viewers couldn't help but wonder what both of them were doing together in the midst of social distancing orders.
Fans react to Megan Thee Stallion and Tory Lanez's hangout
Fans were outraged to see the rappers hanging out and potentially putting themselves and others at risk for the virus. They rushed to outlets like Twitter to share their reactions and really let the entertainers have it.
"Does Megan not understand the severity of this?? Why did she invite Tory over to her house?????" read one tweet.
"Ion like dis at all," read another.
"how are megan thee stallion and tory lanez on live together i'm calling the snitch line," said a third Twitter user.
Not that it justifies it, but Megan Thee Stallion and Tory Lanez appeared to be practicing social distancing before they met up.
She noted on several Instagram Live sessions that she was keeping inside with just a select few people while Tory Lanez appeared to be at home with his inner circle.
In fact, he actually created his hit DIY show, Quarantine Radio, amid the pandemic. Although things can become boring and repetitive, it's important to continue to follow the coronavirus guidelines as much as possible. Catch up here, in case you forgot.
Other reactions to the hangout
While many people criticized the two, some were stuck on how "cute" Megan Thee Stallion and Tory Lanez looked together.
"but why Tory Lanez and Megan look cute together…" read one tweet.
"I want Megan and Tory together now" read another comment.
It's unclear if these two have any interest in one another. But they didn't seem to be giving off those vibes in the video.
Moreover, Tory Lanez recently shot his shot at someone else — Kylie Jenner, to be specific — while Megan Thee Stallion said in March that she is enjoying life as a single woman. It's clear they are just two friends… who quarantine together.
Read more: 7 of the Most Entertaining Instagram Accounts to Follow During the Coronavirus Quarantine