Fans Take Captain Lee From 'Below Deck' to Task Over His Response to Caroline Bedol at the Reunion
Fans Take Captain Lee From 'Below Deck' to Task Over His Response to Caroline Bedol at the Reunion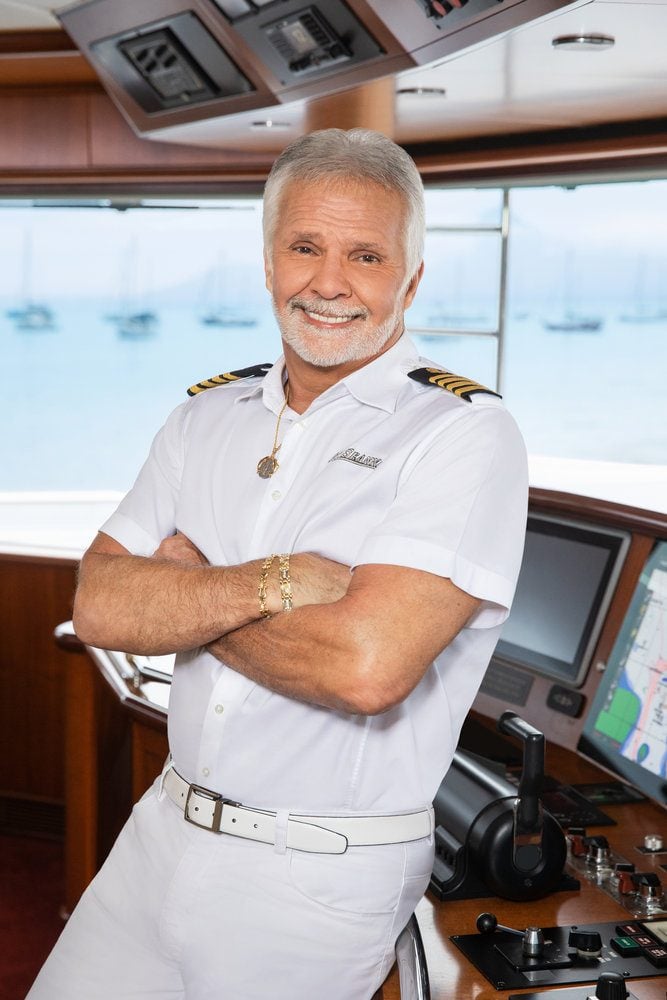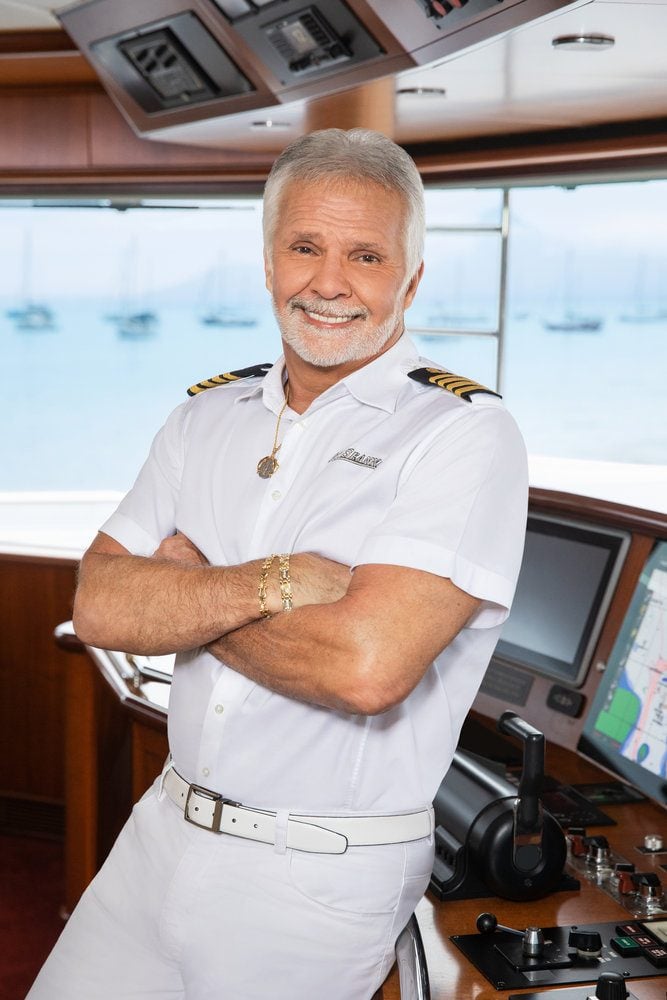 Allegations of workplace harassment by third stew Caroline Bedol from Below Deck were confirmed during the reunion.
Host Andy Cohen played a previously unseen video clip during the morning Bedol quit. The clip showed chief stew Kate Chastain and second stew Josiah Carter taunting Bedol from outside her closed door. Bedol told The Cheat Sheet about what happened months earlier but the video clip only first surfaced during the reunion.
Needless to say, fans (and the crew) seemed shocked. While Chastain and Carter took ownership of their behavior, Chastain explained that Bedol was in fact the bully due to her behavior leading up to the explosive ending. Ultimately, Chastain and Carter said they regretted how things ended with Bedol. Some fans seemed just as disturbed with how Captain Lee Rosbach responded.
The feud goes back to Twitter
While Bedol was still on Below Deck, she and Rosbach had several spicy Twitter exchanges. The two seemed to have some juicy information to reveal during the reunion. Both appeared to be extremely irritated with each other.
According to Bedol, Rosbach was an amazing leader and a confidante to her while she was on My Seanna. However, following her dramatic exit, she was disappointed with how Rosbach seemed to turn his back on her. Especially after what she endured the morning she left.
Both Rosbach and Bedol prepared to hash it out at the reunion. However, Bedol was not invited to attend.
The crew blames Bedol for her behavior
While none of the crew agreed with what Chastain and Carter did, they explained that Bedol was "distraught" and "wasn't coping." Cohen spoke with Bedol prior to the reunion who said there was a pattern of abuse from Chastain to lower stews.
Cohen asked Rosbach about Bedol's assertion during the reunion. He said, "I think the only stews who had complaints about Kate's method of operation are the ones that don't want to do their job," Rosbach responded. "And if you don't pull your weight, I don't have any sympathy for you." Bedol suffered her first bout of neuropathy while on charter and seemed to struggle with the illness until she left.
When Cohen asked new third stew Laura Betancourt about what occurred, she disagreed with how Bedol was treated. However, Chastain says the interior team was very patient and nice to Bedol, but she's overly dramatic and likes to play the victim. Although Rosbach looked disturbed while the clip played, both he and Chastain agreed Bedol's behavior was inexcusable while she was on the boat.
The tide turns
Fans turned on Bedol quickly once she started lashing out on Twitter. The more she interacted on social media, the more hate she received. However, after the clip was revealed during the reunion, some fans changed their tune.
While she continued to have her share of haters, a number of people took to Twitter to share their reaction to the clip. Many wrote messages on Twitter like, "I am so sorry how you were treated. That whole show is responsible for not stopping the bullying." Others put the blame squarely on Chastain and Rosbach. The justification of how Kate & Josiah bullied @bedolcaroline makes me sick, and I'm so disappointed to see Capt Lee make excuses. A leader has no business treating someone like that. 'I didn't instigate it?!' Unreal."
Another person wrote that even if Bedol was a slacker, Chastain and Carters's behavior was inexcusable. "I was so disgusted I couldn't even watch. There was no excuse for the herpes comments or banging on the door like that. There were ways to get Caroline to leave without going that low. Her work performance doesn't justify harassment."
Rosbach claps back
Negative comments mounted on Twitter for about a day until finally, Rosbach had enough. He sounded off on a number of remarks, telling fans they don't have a clear picture of what exactly occurred. If he knew what was happening things would have been different. "Yes, had I know what was happening, I should have fired her after week one, and you and I would not be having this conversation and that's how it works in a perfect world, but I work in a different world and you do not seem to get that."
He also reminded another fan that Bedol played a part in what happened. "U saw nothing wrong with the way Caroline's behavior n everyone having to carry her weight? It's all one sided with this? I'm not saying the way they dealt with it was proper, but Caroline has her share in this as well. They went out of their way to accommodate her. Roll the tape."
Rosbach also re-tweeted a number of comments that supported his decisions and reaction. "Caroline came off as a professional victim. She had no business on that ship. I don't blame @Kate_Chastain & @josiahcarter_ for losing patience. They were constantly doing her work & sharing their tip."
But in the end, he launched a final tweet and said he was over it. "Ok, been a long night and a trying one. Caroline is past tense for me, I won't be responding to anything concerning her. This horse is dead, we need to stop kicking it. So please, let it go. You have your opinions and are entitled to them, I have no issue with that. Thank you." Thus far, Bedol has been silent on social media.
Check out The Cheat Sheet on Facebook!