Fans Think Becca Kufrin and Garrett Yrigoyen Broke up Based on the Same Clue as Past 'Bachelor' Couples
It is no secret that fans of The Bachelorette think Becca Kufrin and Garrett Yrigoyen have broken up. After Kufrin hinted their relationship was uncertain during an episode of Bachelor Happy Hour, both Kufrin and Yrigoyen have spent the past several weeks apart. Based on past breakups from Bachelor franchise couples, there is one glaringly obvious clue that fans have picked up on that signals the two could truly be broken up.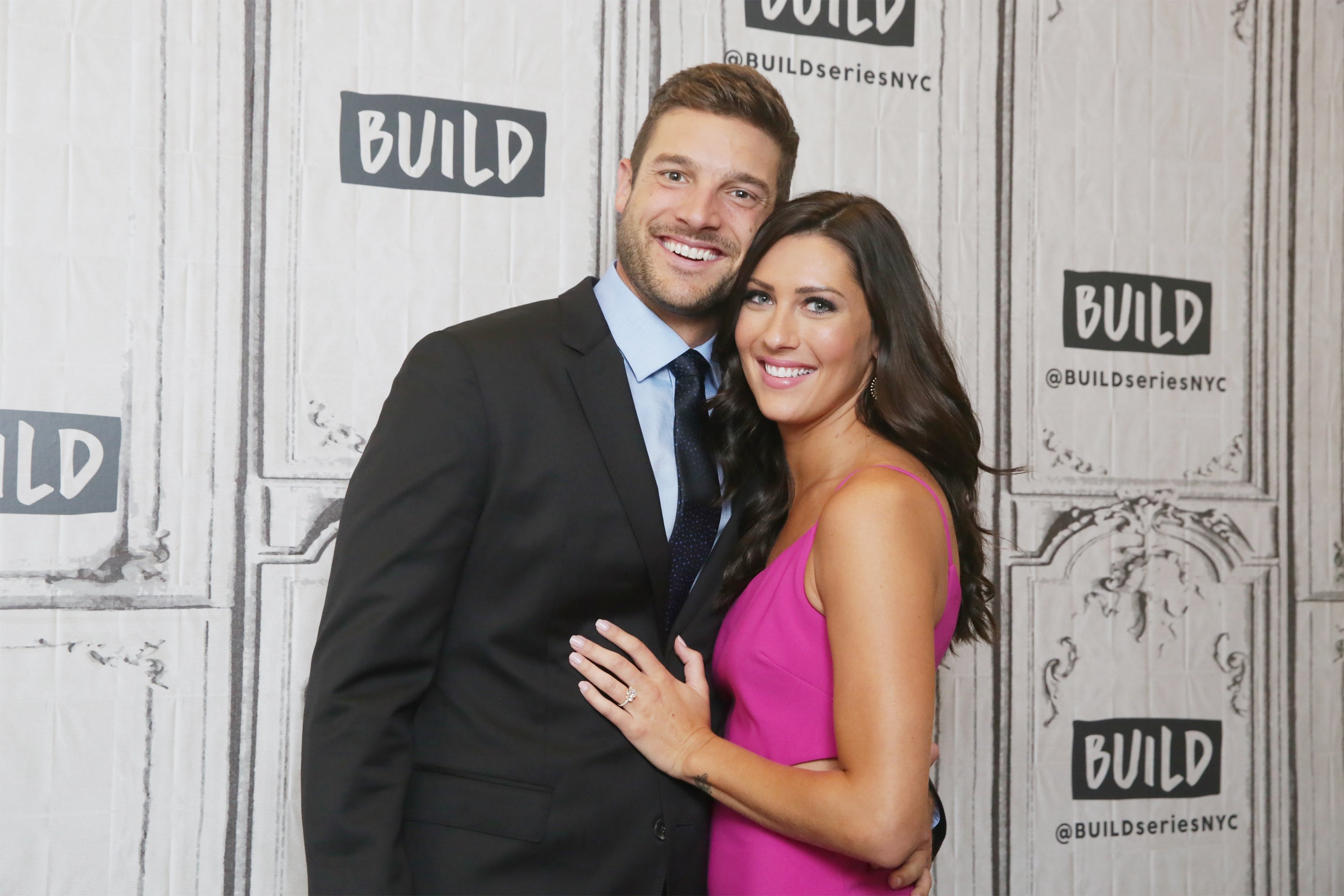 A look back at Colton Underwood and Cassie Randolph's breakup
Back in May 2020, Randolph and Underwood announced their breakup in separate Instagram posts. While the former couple let fans know of their breakup on May 29, fans suspected it for much longer based on their lack of social media activity.
Randolph acknowledged this in her statement, writing:
"First off, I want to say this is one of the hardest things I have had to share as neither one of us is quite ready to talk about it yet. However, because our relationship is such a public one, our silence on the matter has been speaking for us. Colton and I have broken up, but have decided to remain a part of each others lives. With all that we have gone through, we have a special bond that will always be there. I love Colton very much and have an enormous amount of respect for him. We have both learned and grown so much these past couple years, and will always have each others back. Always."
RELATED: 'The Bachelorette' Couple Becca and Garrett — Fans Believe Their Breakup Will Be Over More Than Their Differing 'Political Beliefs'
Becca Kufrin and Garrett Yrigoyen's relationship is uncertain
Rumors about Kufrin and Yrigoyen's relationship status began after Yrigoyen published an Instagram post in support of law enforcement amid the Black Lives Matter protests. Kufrin made it clear on Bachelor Happy Hour that her views did not align with his, and it brought back their political differences from when they first got engaged on The Bachelorette.
In a Bachelor Happy Hour podcast on June 16, Kufrin told listeners that she was unsure about where things stood with Yrigoyen.
"I want to say to our listeners out there — because I'm sure many will hear this back and wonder and ask and have opinions — for those who are curious about my relationship with Garrett at this point, all I can say right now is I don't know," Kufrin said. "I can't give anything more than that. It's something that we are trying to work through and discuss and do work on at home at this time and that's where the work will remain and that's really the best can give you at this point."
RELATED: 'The Bachelorette': Becca Kufrin Might Suddenly Regret Going to Bat For Garrett at 'After the Final Rose'
Since then, Kufrin and Yrigoyen have spent the past few weeks apart, with Kufrin visiting her family in Wisconsin and Yrigoyen spending time with family and friends.
Fans think Becca Kufrin and Garrett Yrigoyen's silence is a sign they are broken up
While Kufrin and Yrigoyen have commented on a few of each other's Instagram posts, they have not addressed the breakup rumors. Because of their silence surrounding the matter, fans have interpreted that they are no longer together.
"They know people are speculating they're over. If they're not wouldn't they be making an effort to stop the speculation? At the very least, not leave little hints that it's done? That's the biggest indicator of a breakup to me. I wouldn't want people thinking my fiancé and I broke up," one Reddit user wrote.
Another Reddit user agreed, writing, "I completely agree. Same thing happened with Colton/Cassie and Kendall/Joe. If tons of people are asking if the couple is broken up and they do not respond, it means they likely have broken up and are just waiting longer to make an announcement."
Until Kufrin and Yrigoyen address the rumors, there is no way to know for sure if they are still together. However, fans on social media seem pretty convinced they are broken up.