Fans Think HGTV Star Christina Haack Is Already Secretly Married to Joshua Hall
Here's why fans think 'Flip or Flop' star Christina Haack is secretly already married to her fiancé Joshua Hall and what they are saying about it.
HGTV star Christina Haack got engaged to Joshua Hall in September 2021, and fans think that the couple secretly got married already. Here's why fans think Haack and Hall are married, and what they are saying about it.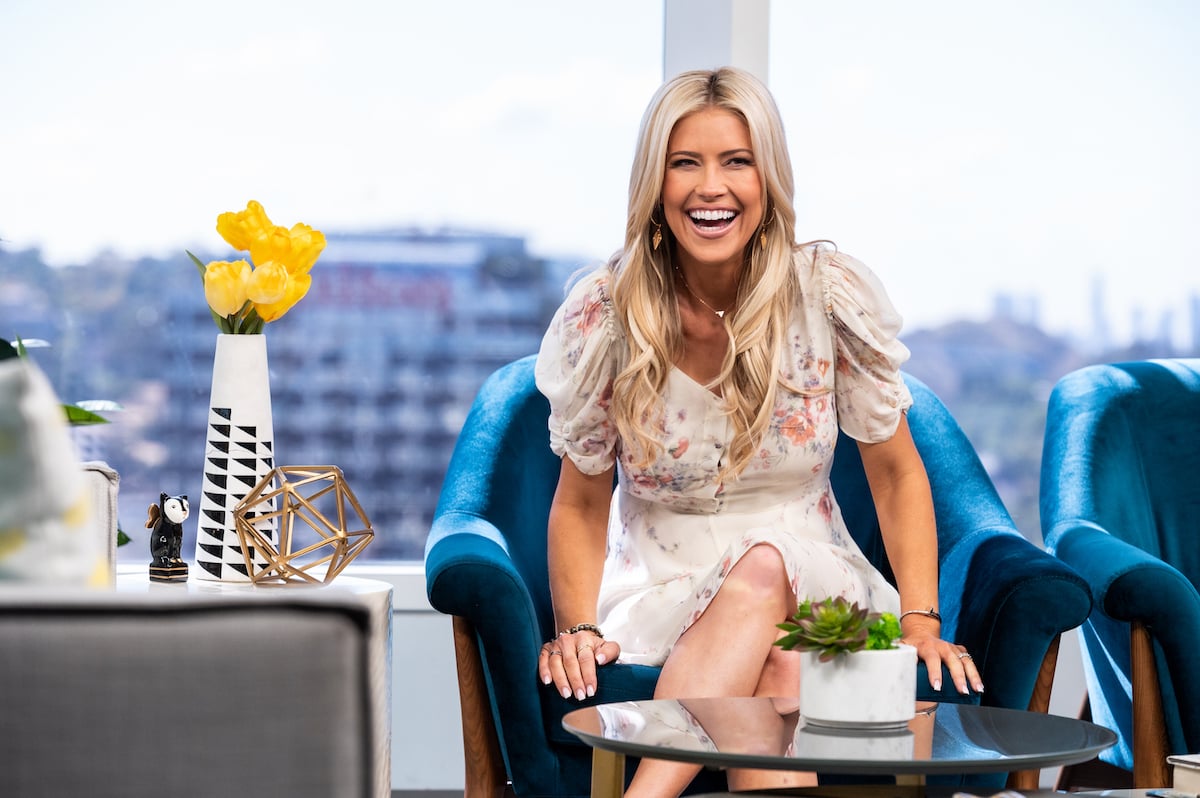 Christina Haack shared a post about filming 'Christina on the Coast' with Joshua Hall
HGTV icon Christina Haack frequently shares snippets of her life, particularly her children, fiancé, and work, on social media. On Apr. 3, Haack shared an Instagram video that has fans thinking she might already be married to Joshua Hall. 
The clip, set to the song "California Dream" by DJ Major, shows Hall driving Haack around in a golf cart as they laugh and smile. Someone, likely a crew member for Christina on the Coast, appears to film them from above with a remote-controlled camera.
Haack captioned the video, "Here's a little BTS 🎥 shooting Christina on the Coast this week. So much fun stuff to come… can't wait to share with you guys. 🌊"
Fans think Christina Haack and Joshua Hall already got married in secret
A couple of tiny, barely visible details from Christina Haack's video have fans wondering if she and Joshua Hall are already secretly married. The couple shared the news of their engagement in September 2021, but they never made an official announcement about getting married. 
One fan commented on the post, "Y'all saw those wedding rings, right? I knew it 😍," but another fan replied, "No. He doesn't have a ring on, she does though because they are engaged.. have been.. but not married.."
Fans made similar comments on Haack's Instagram post from Mar. 31, which was a photo of Hall kissing her as she sat between his legs on some steps. "I thought maybe the two of you had already gotten married and then I saw his left ring finger tattoo," one fan commented.
Another fan replied, "She has her diamond ring and a band on. Wonder if they eloped."
One fan responded, "I totally think they did. If so, good for them," while another wrote, "I think they are married too!"
The couple sparked previously sparked marriage rumors in January
Fans already thought Christina Haack and Joshua Hall got married in secret in January. A since-altered Instagram caption has fans speculating that the couple tied the knot at the beginning of 2022. 
On Jan. 14, Haack shared an Instagram photo of herself and Hall on a beach. The caption reads, "Building life together and enjoying some alone time. Love you Josh. ❤️♾" But according to She Knows, the original caption included the date, "1.14.22." Fans wondered if they spotted a wedding band next to the engagement ring Hall gave Haack, meaning the couple had gotten married.
One fan commented on the post, "Yup. She's definitely wearing a wedding band. Her engagement ring is a huge diamond thin band. In this picture if you blow it up it [is a] big diamond thick band. Congrats!"
Another fan pointed out that Haack had her hand wrapped around Hall's in the photo by commenting, "Covering up his ring finger?"