Fans Think Jordyn Woods Sent Kylie Jenner a Secret Message On Instagram
Kylie Jenner and Jordyn Woods were once as close as two people can get. They grew up together in the greater Los Angeles area and considered themselves best friends. But the two had a major falling out in early 2019 due to Woods' cheating scandal with Tristan Thompson. It appears that they have been estranged ever since, but some fans are suggesting that Woods just sent an olive branch in the form of an Instagram post.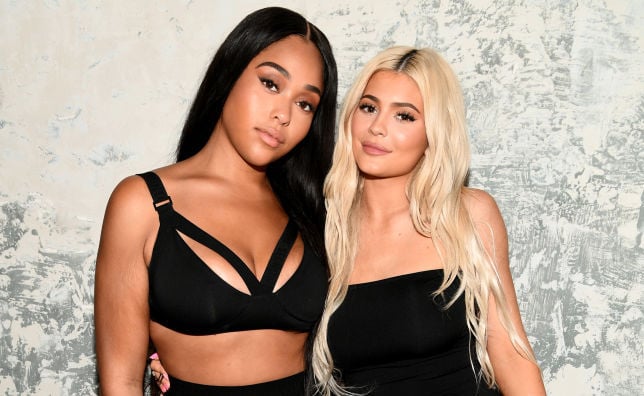 A recap of the fallout between Kylie Jenner and Jordyn Woods
After word got out in February 2019 that Woods had kissed Thompson at a party, Jenner and the rest of her family distanced themselves from the model. While some people thought they might quickly patch things up, they proved otherwise when Jenner unfollowed Woods on social media and Woods moved out of the makeup star's home.
Despite their years-long friendship, Jenner suggested in a 2019 episode of Keeping Up with the Kardashians that she was totally fine with not having a relationship with Woods.
"I think that this whole Jordyn situation needed to happen for a reason," she explained in a chat with Khloé Kardashian, who dumped Thompson for good after the scandal. "For me, for her, for you, for everybody. She was my security blanket. She lived with me. We did everything together, I just felt like, 'Oh, I have Jordyn. I don't need anything else.' And I feel like there's a part of me that needed to grow without her. Sometimes people are there for certain reasons at certain times in your life and then not there for others."
Woods didn't seem to spend very much time harping over their lost friendship, either. After making several apologies that seemed to fall on deaf ears, she started to focus on her future and kept busy with other things, including several television appearances on hit shows such as Grown-ish and The Masked Singer. However, she told Cosmopolitan U.K. for its September 2019 issue that she wouldn't be opposed to rekindling things if Jenner wanted to.
"I love her. That's my homie," she said of Jenner. "I hope everything falls into place and that we can all grow and build our relationships with our family and God and come back together one day and be stronger and happier."
Jordyn Woods' latest Instagram post
In recent months, we haven't heard much from these two. But on April 22, Woods shared a post on Instagram that fans believe is about her former best friend. She posted a photo of herself from what appears to be a tropical vacation along with the caption "imissyouandiloveyou."
In the comment section, people speculated that the message was directed at Jenner, with some even saying they remember the makeup mogul taking the photo.
"I think that was for @kyliejenner," read one comment.
"Is this a code message to @kyliejenner orrrr," another wondered.
When a social media user directly asked Woods whether she missed Jenner, another fan said: "I think [so] because this photo was taken on her vaca with Kylie."
It's unclear if the message was really targeted at Jenner. But there's no doubt that people are ready to see them make up — especially considering that the KarJenners have already forgiven Thompson. But that's a decision that is ultimately up to them.
Read more: Tristan Thompson Claims That Khloé Kardashian Used His Cheating Scandal as a PR Stunt