Fans Think Kanye West's 'Different Girlfriends' Comment Implies He Was Not Monogamous When Kim Kardashian West Was Pregnant
Kanye West recently held his first rally for his presidential campaign. There, he shared a personal story involving his wife, Kim Kardashian West. Fans think his comments could imply he was not monogamous with her.
Kanye West became well-known in the 2000s as a rapper who is not afraid to push boundaries and innovate. However, these days, he's making headlines for more than his music career.
West recently decided to run for president in the November election, and he held his first campaign rally in South Carolina. There, West shared a number of personal stories, including one that took place while his wife, Kim Kardashian West, was pregnant with their first child. Fans are now looking into West's comments, and some say they could imply he was not monogamous with Kardashian West at the time.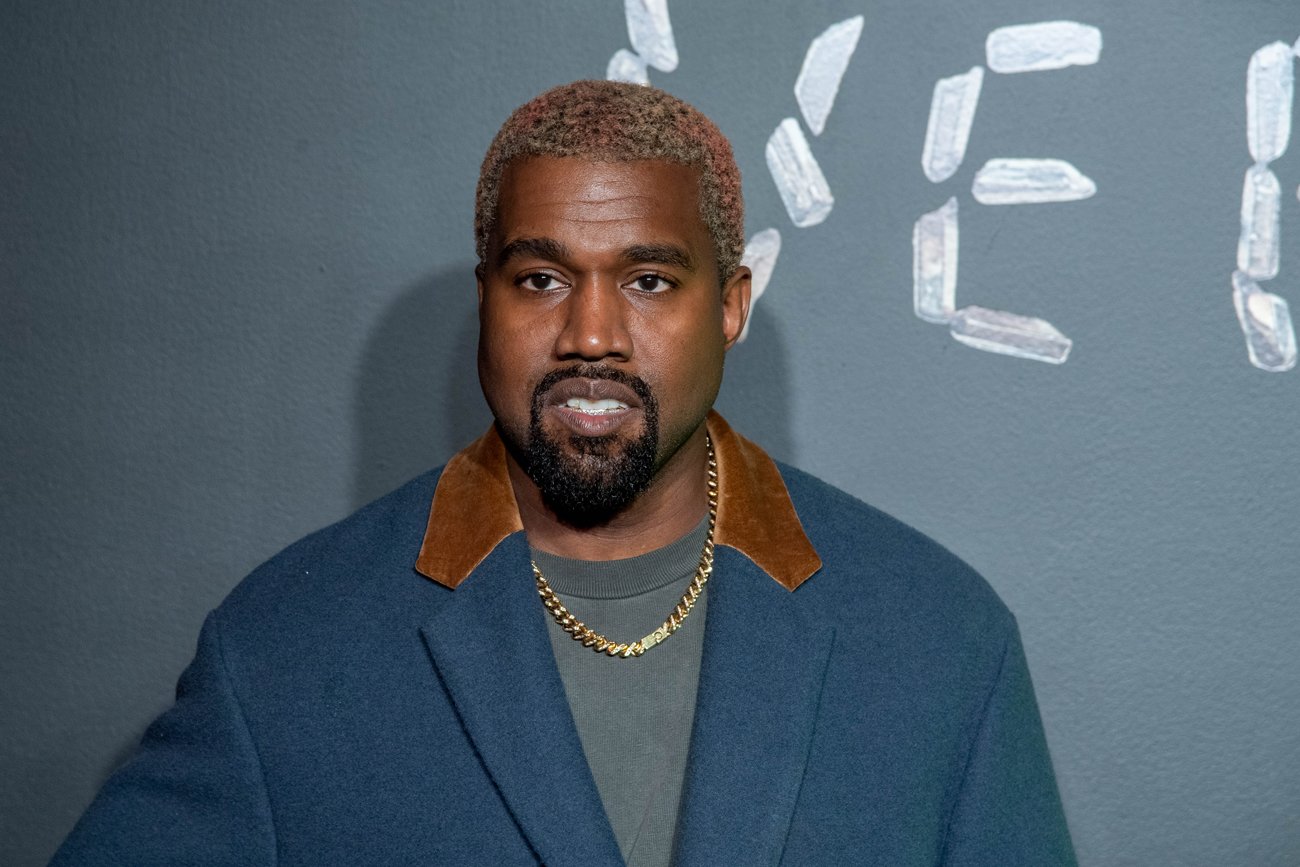 Kanye West made many controversial comments at his campaign rally
On July 19, 2020, West took the stage in front of supporters in North Charleston, South Carolina. During the rally, West made a number of controversial comments.
For example, he talked about Harriet Tubman, saying, "Harriet Tubman never actually freed the slaves, she just had them work for other white people," according to Billboard. This statement drew backlash from the hip-hop community and was dubbed inaccurate by several news outlets.
West also went into the subject of abortion, telling the crowd his father wanted to abort him. "My mom saved my life. My dad wanted to abort me," he said. "My mom saved my life, there would have been no Kanye West because my dad was too busy."
Additionally, West shared he and his wife originally thought about aborting their first child, daughter North West.
"I remember that my girlfriend called me screaming and crying, and I was just thinking — because at that time I was a rapper I was out there, [had] different girlfriends and everything — and she said, 'I'm pregnant.' And I said, 'Yes!' And then I said, 'Uh oh,'" West recalled.
West said Kardashian West even "had the pills in her hands," but the couple eventually decided to go through with the pregnancy.
Fans think Kanye West's 'different girlfriends' comment implies he was not monogamous at the time
While West's story has brought up a lot of mixed reactions and criticism, some fans are also confused about the rapper's revelation that he had "different girlfriends."
"I thought he and Kim were exclusive from the start. Does she know he was seeing a bunch of other women?" one fan wrote on Reddit.
Another person also said, "I totally caught the multiple girlfriends thing too and was kind of surprised. It seemed like they were all about each other and monogamous at that point. I would be absolutely mortified if my partner said this to the world."
Other fans see Kanye's comments differently
However, some fans noted he could have been referring to his girlfriends before Kardashian West.
"He could mean that he had a lot of different girlfriends before Kim (which he did)," one fan said.
Prior to dating Kardashian West, West was engaged to fashion designer Alexis Phifer, whom he was with from 2002 to 2008. Then, he also dated model Amber Rose from 2008 to 2010.