Fans Think Kelley Flanagan Is Shading 'The Bachelor' Peter Weber in New TikTok Video
Peter Weber and Kelley Flanagan had a unique relationship experience for a "final couple" to come from The Bachelor. The pair met initially and felt a spark prior to Flanagan appearing on Weber's season of the show. When she arrived, Weber was impressed with the Chicago-based lawyer and happy to see her again. But he ended up sending her home in lieu of Hannah Ann Sluss, who was his final pick. Well — sort of. They broke up. Then he was with Madison Prewett on The Bachelor: After the Final Rose. They broke up. Then Flanagan and Weber connected post-show, then — you guessed it — broke up.
Flanagan posted a new TikTok video that has fans thinking she was shading her reality TV star ex-boyfriend.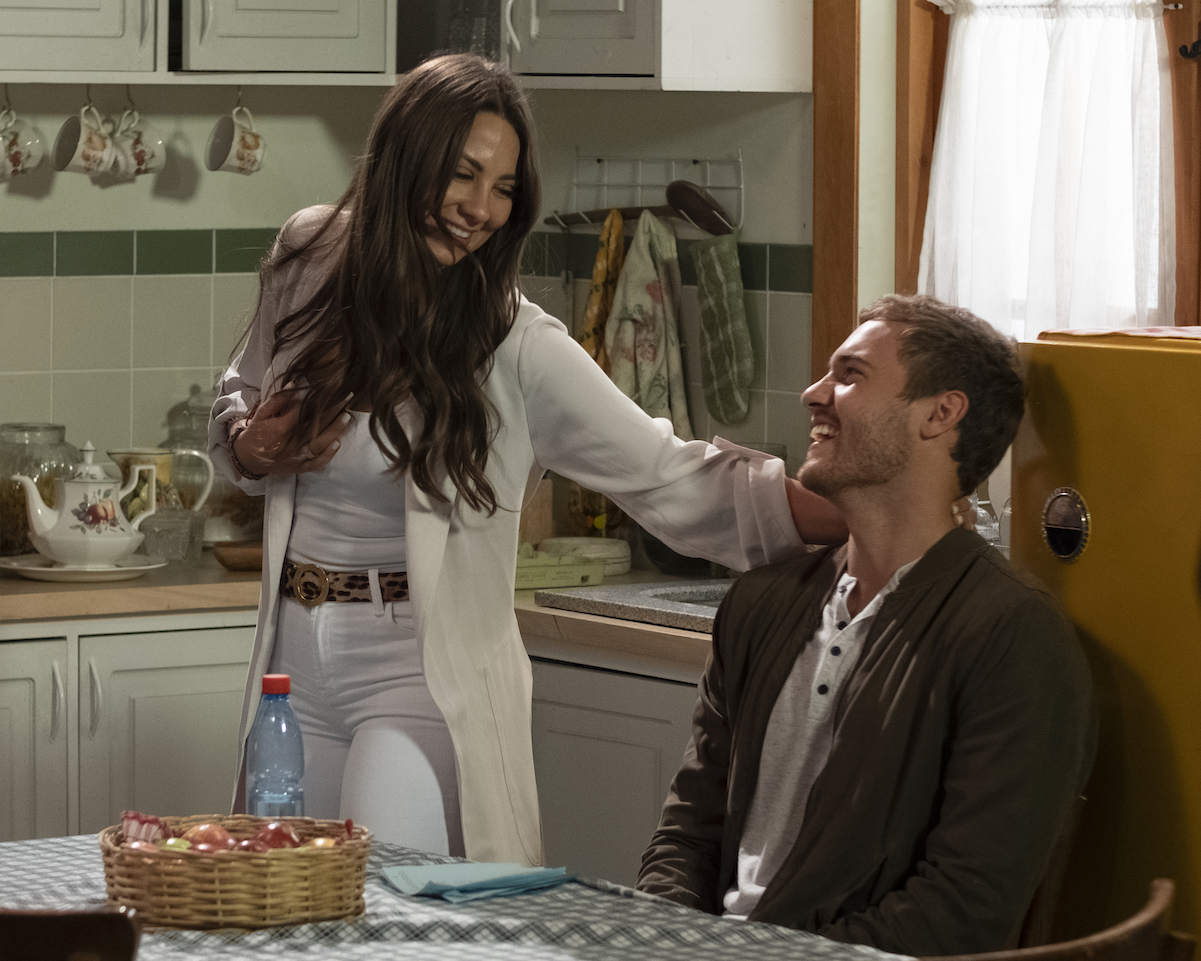 Kelley Flanagan and Peter Weber broke up after 'The Bachelor'
Flanagan and Weber made their relationship official on May 2, 2020. This was around two months after his finale aired on ABC. The duo were quarantining together in Chicago, while Weber continued to work as a pilot during the pandemic.
They were publicly stating that they had planned to move to New York City and live there together. But those plans were halted when Weber shared an Instagram post out of the blue that shocked many.
Weber posted an Instagram photo on Dec. 31, 2020 announcing that he and Flanagan had "decided to go" their "separate ways."
"While our relationship was filled with countless beautiful memories, our relationship simply didn't work out in the end," he wrote in the caption.
The duo were spotted together in Florida during Super Bowl Weekend, but were not publicly officially back together. Now, fans think Flanagan is sharing her true opinion about Weber.
Kelley Flanagan posted a TikTok in which she didn't talk at all
In Flanagan's TikTok video, she sat in front of the camera in pink sweats, eating a snack. The former bachelor contestant didn't say anything as she ate her food unbothered. She used the audio to what is most likely TikToker Dixie D'Amelio's new song.
The lyrics to the song? "You're just a f*ckboy. You're just a f*ckboy. Don't need another f*ckboy."
Toward the end of the clip, Flanagan smirked then sang along.
Fans think that Kelley Flanagan was shading Peter Weber in the clip
Fans went in the comments — including Shark Tank's Barbara Corcoran — making connections to Flanagan's relationship with Weber.
Corcoran commented: "We tried to tell you sooner!"
Another fan wrote: "Oh boy Peter what did you do now…"
Different fans weighed in using a TikTok trend format: "Tell me this is about a pilot without actually telling me it's about a pilot" and "Tell me you dated Peter without telling me you dated Peter."
Others simply referenced the "shade of it all."
And some made it clear that they've been trying to tell Flanagan about Weber all along.
A spokesperson for Peter Weber did not return a request for comment by the time of publication.