Fans Think Kendall Jenner's Rooftop Halloween Party Was Even More 'Irresponsible' Than Kim Kardashian West's Private Island Getaway
Kendall Jenner turns 25-years-old on November 3, so, on Halloween, she threw a giant star-studded party to celebrate her birthday, which didn't go over too well with fans.
Seeing as the nation is currently experiencing a record surge in COVID-19 cases, people didn't waste time slamming the supermodel for hosting a party on a rooftop bar in Hollywood where no one was wearing masks or following proper social distancing guidelines.
Some even criticized Jenner for being "irresponsible" and found her party to be extremely risky compared to older sister Kim Kardashian West's controversial 40th birthday party held on a private island.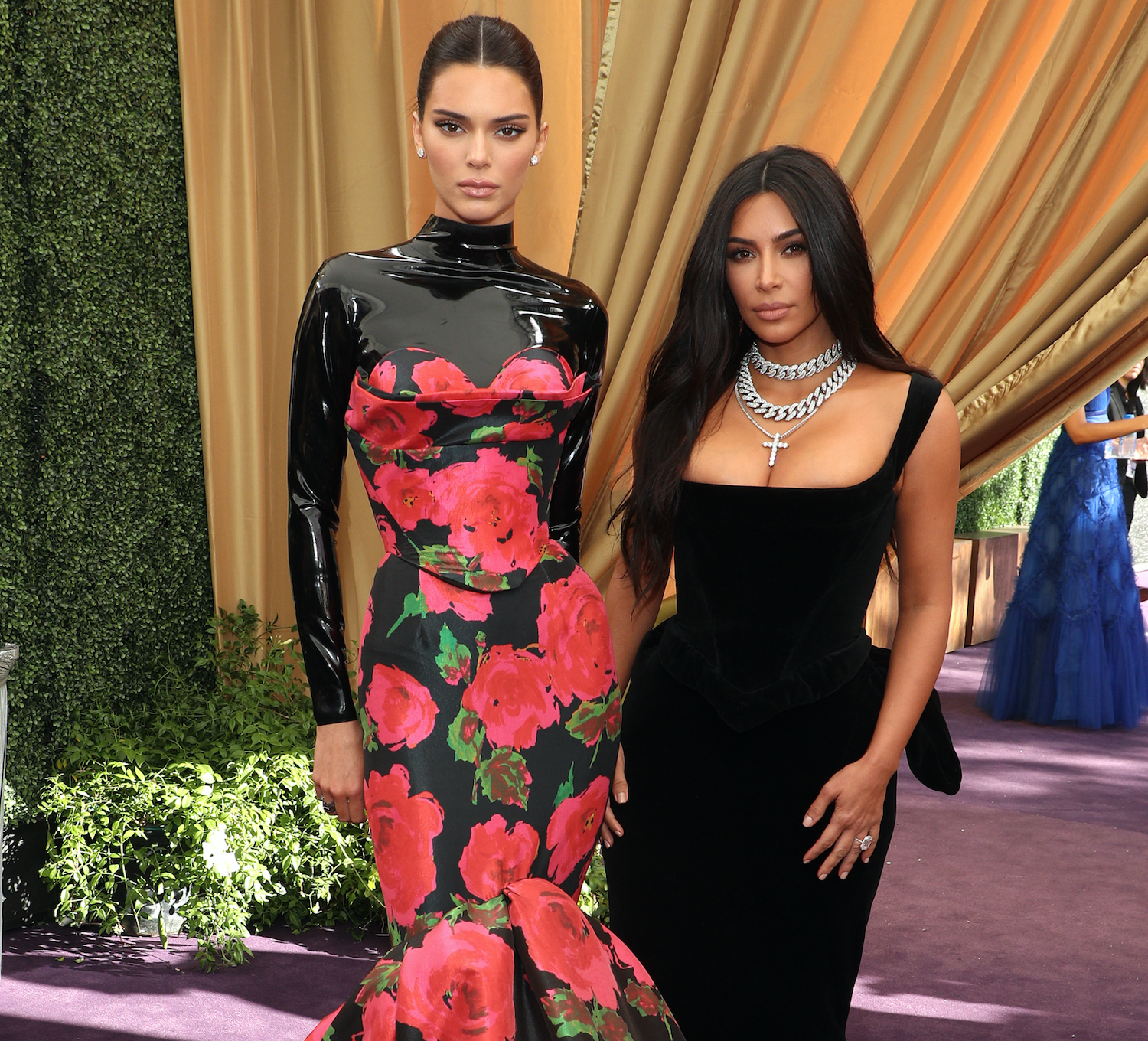 Kendall Jenner threw a big Halloween-themed bash for her 25th birthday
Jenner turns 25-years-old this week, and to celebrate her special day, she decided to throw herself a party on a rooftop bar, despite the fact that we're currently living through a pandemic.
Entertainment Tonight reports that the party was held at Harriet's Rooftop atop 1 Hotel in West Hollywood and was attended by celebrities like Hailey and Justin Bieber, Jaden Smith, Scott Disick, Kylie Jenner, Travis Scott, Paris Hilton, Doja Cat, Saweetie, and more.
The outlet notes that attendees took rapid COVID-19 tests on-site and were not permitted to enter the event until they received negative results. However, no one at the party appeared to be wearing a mask, which social media users were not happy about.
After seeing photos and videos from the party — which Jenner asked guests not to post online — fans took to social media to criticize the supermodel for hosting a huge get-together where CDC guidelines clearly weren't taken seriously.
Jenner's party comes a few days after Kim Kardashian West celebrated her 40th birthday
A few days before Jenner threw her star-studded birthday bash, her big sister Kardashian West hosted a birthday party of her own.
The mom of four flew her closest friends and family to a private island to celebrate her 40th birthday and also received backlash for hosting a party amid the coronavirus crisis.
Though the SKIMS founder's party only included 20 to 25 attendees, fans still found it selfish of her to host a lavish get-together amid a worldwide pandemic and share insensitive posts highlighting her privileged lifestyle on social media.
While people continue to call out Kardashian West for being tone-deaf and inconsiderate of those suffering from the virus, insiders report that she doesn't care about the backlash surrounding her 40th birthday festivities and is just brushing off the negativity that comes her way.
"She sees celebs have a birthday party on a beach in Malibu and it's fine, but because she has the means to safely transport her family, she is torn down for it," a source told Us Weekly. "The party was amazing. It was just family and Kim's closest friends — really just her core group."
Fans think Jenner's party was a lot riskier than Kardashian West's
Though fans aren't happy with both Jenner and Kardashian West for throwing parties in the middle of an international pandemic, some found the model's shindig to be dicier than her sister's simply because her party was held in a closed space.
According to Reddit users, Jenner put more people at risk holding a party inside a rooftop bar where the virus can easily spread compared to Kardashian West who partied it up with loved ones in the open air.
While many agree that Jenner's party was a lot more irresponsible, others still think that both reality stars were in the wrong for hosting functions amid the coronavirus pandemic.
So far, neither Jenner nor Kardashian West have addressed the backlash surrounding their parties publicly.