Fans Think Kim Kardashian West Has Changed a Lot Since Having Kids
Has Kim Kardashian West changed at all since having children? Motherhood can certainly change a person's perspective and attitude and, according to some of Kardashian West's fans, who debated the topic on Reddit, there has been a shift since she became a mom. Some fans think she's changed for the better but others think she's become "colder."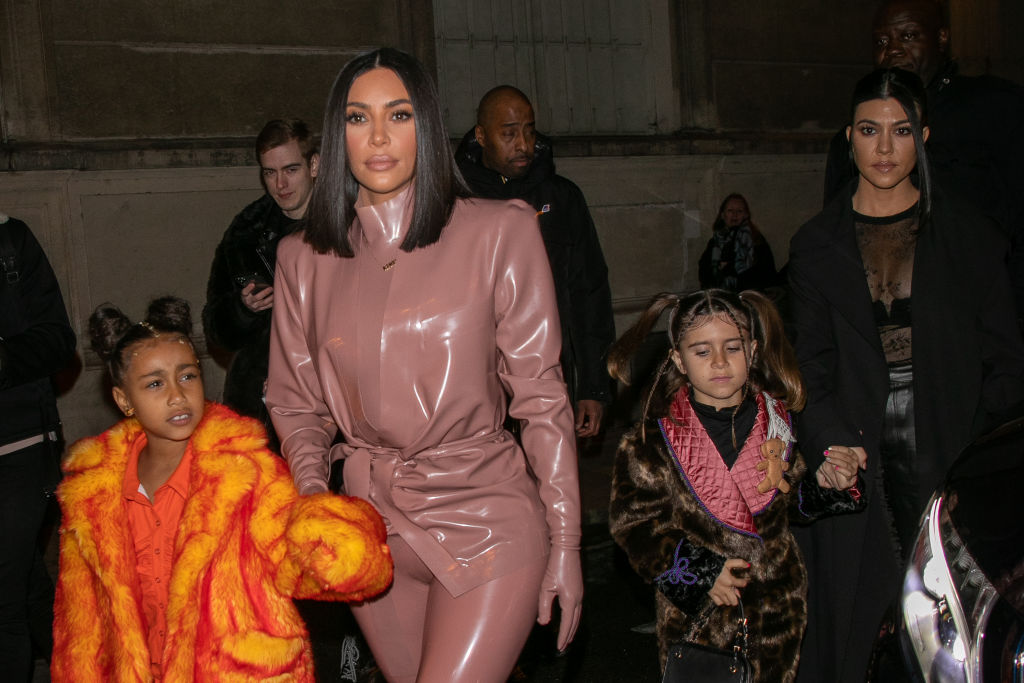 Fans think Kardashian West has changed
Kardashian West's attitude might have changed with having children, but there's also maturity in the mix. The reality star and mogul likely has her husband and family more in mind than herself these days and some fans think that she's altogether warmed up since becoming a parent.
On Reddit one user posed the question, "Does anyone feel like Kim has become more warm after having her children?," explaining how they had seen a transformation in Kardashian West.
"I remember in one of the episodes Kendall was having major anxiety and Kris didn't want to step up, but Kim did by getting the help she needs. Even with Khloe, she was there for her through the whole Tristan drama. And in the whole drama with Kylie and Chyna and Rob, she was all mama bear when she yelled at Rob," the Redditor noted. "I just feel like becoming a mother has really tapped into her instincts and I know a lot of people say Kim and Kanye like to project this power couple situation and maybe that's true."
The Reddit user also pointed to Kardashian West's behavior in earlier seasons of Keeping Up With the Kardashians and how she's evolved into a successful business person with other career aspirations. "I genuinely think she became a warmer, more emotionally well rounded human being after becoming a mom," they noted.
RELATED: Fans Think Khloé Kardashian Is More Mellow After Becoming a Mom
Some fans think she's more empathetic
Fans responded to the original post with a range of comments about Kardashian West. "I think she's definitely become more empathetic. But selectively. She's definitely a better person than she was pre Kanye," one Redditor agreed. Another noted, "Yup. Definitely. I remember her saying something like before she was only passionate about herself lol."
Another commenter shared how the reality star's perspective has shifted. "I think having kids has forced Kim to look at the world how her kids see it and how she wants them to see it. Becoming a mom made her more empathetic and less self-centered and definitely more socially aware," they explained.
Others think she's colder since becoming a mom
Other fans think that she's actually meaner these days, with one Reddit user commenting, "At first, yes. But now I find that she's become meaner and cold."
Another fan agreed, noting that she is "rude," where in earlier seasons she was "softer," and still others pointed to the fight that broke out between Kardashian West and sister Kourtney Kardashian.
"Kourtney isn't perfect, she has done her fair share of awful things (outbursts, mean comments etc.). But Kim escalated that fight and played victim. Kourtney is a crack in her image/brand and it bothers her immensely," a Redditor noted.