Fans Think Kourtney Kardashian and Addison Rae's Relationship Is 'Getting Weird' After Their Latest Bikini Pics
Kourtney Kardashian has been hanging out with her TikTok star pal Addison Rae — and their latest bikini-clad pics have fans calling the whole situation weird. Fans have already questioned why Kardashian hangs out with Rae, but their latest photos struck up a conversation about how strange their friendship is.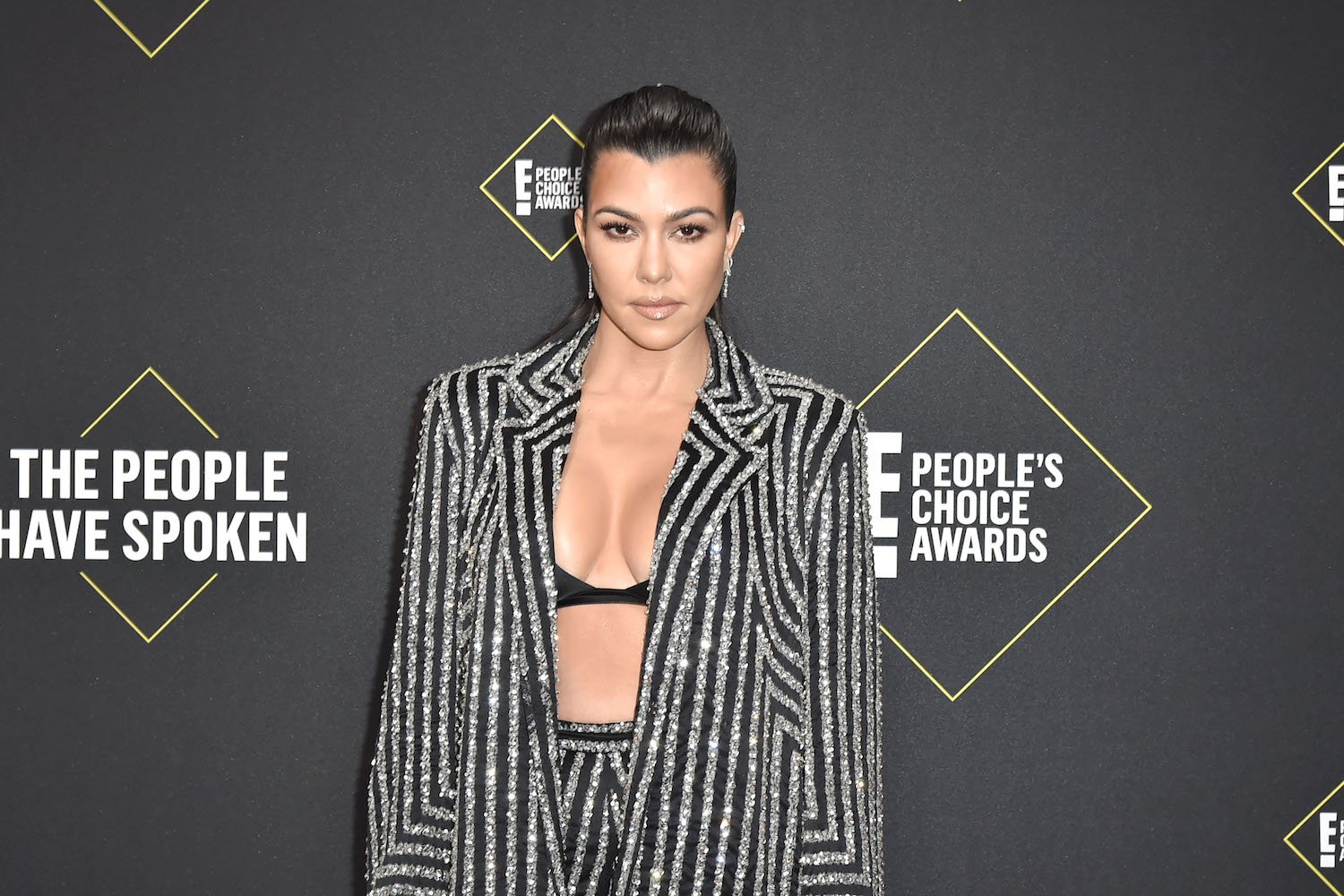 Kourtney Kardashian and Addison Rae became friends because of Kourtney's son
Many of Kardashian's fans have wondered how the Poosh founder and the TikTok star became friends — and it seems that Kardashian's son Mason Disick might have brought them together because he's a huge Rae fan.
"I met Kourtney through a friend, through David [Dobrik]," she explained on The Tom Ward Show. "We surprised Mason, because Mason liked my videos on TikTok."
She continued, "I kind of just stuck around and we got really close. We started working out together. We did a video on her YouTube of us doing a butt workout and stuff, so that was fun."
The rest, as they say, is history.
RELATED: Why Kourtney Kardashian Is Putting Dating on Hold: 'I Don't Feel Like I Need Anybody'
Related post url: 
Addison Rae said the Kardashian family 'inspires' her
When speaking with E! in August, Rae explained, "I've had such an amazing time spending time with Kourtney and meeting the family. They're all just such loving people that genuinely care about each other. That just continuously inspires me."
She continued, "They all have such an amazing bond that I always valued in my family, so it really just makes me love them even more as people, because not everyone gets to see every second. It just really shows you how genuine they are. It's not all just for the show, it's how they really are."
Addison Rae and Kourtney Kardashian's bikini pics left fans concerned
There's been plenty of chatter about what 19-year-old Rae and 41-year-old Kardashian have in common. Their latest Instagram bikini pics, however, have fans sounding off about just how "weird" their relationship has become.
A Reddit discussion kicked off about the photos, in which Kardashian stands over Rae as she lays poolside. "Yeah, what's the purpose? I love Kourt, but the pose is super weird," one Redditor commented. "Idk if she is doing this to stir controversy or if she really has developed a friendship with this young woman. Either way it's pretty cringe."
Others commented that the pics were "so weird," "creepy," and that Kardashian is "too grown to be acting like this with a teen." Other fans believe that the two women are benefiting from their friendship, with one Reddit user noting, "Kourtney stays relevant, Addison gets fame."
Not everyone found the pics that strange, however, with one fan commenting, "It's so obviously her taking a pic for Addison and then someone taking pics of them in the process. Someone else probably took the picture of those two because they found it funny or weird that they were standing in that way. Nothing more, nothing less."