Fans Think Kourtney Kardashian Is Wearing Scott Disick's Shirt in New Instagram Photo
Is the shirt Kourtney Kardashian wore in a recent Instagram photo actually Scott Disick's? Fans say yes.
Kourtney Kardashian always slays.
She is known for her street looks and casual outfits, but she also knows how to switch things up all while remaining true to her original sense of style. The Poosh founder can truly rock anything and turn the most basic items into an outfit, from plain white tees and pajamas to — most recently — a flannel that fans say belongs to Scott Disick.
That's right — let's discuss more here.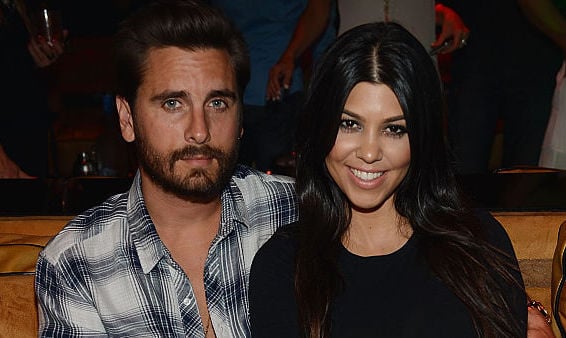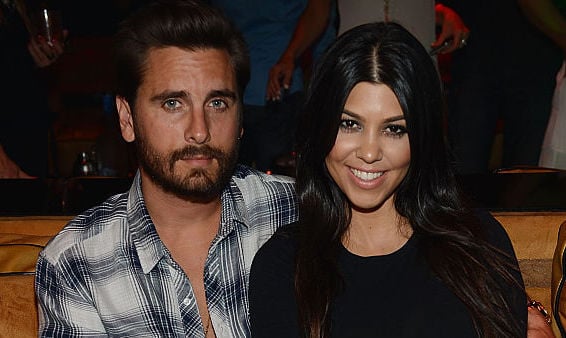 Kourtney Kardashian wore the shirt in a recent Instagram photo
Kardashian took to Instagram on June 14 and shared a photo of her hugging a lamb while sporting the flannel. The same day, a fan page posted the picture alongside a photo of Disick in a similar shirt. The caption read, "KOURTNEY IS REALLY WEARING SCOTT'S FLANNEL!"
Fans commented on the similarities in the comment section, with one person writing: "When I saw that shirt, I raised an eyebrow." Someone else seemed a bit skeptical, though, saying, "I hope that's his flannel."
As of writing, neither Kardashian or Disick has addressed the speculation.
More on Kourtney Kardashian's photo
According to Us Weekly, the photo was taken in Wyoming, where Kardashian is reportedly vacationing with Disick, their three kids, and the rest of their family.
"They're all having a fun time doing family activities like swimming, etc," an insider told the outlet.
The trip comes just weeks after Disick joined Kardashian and their kids for a vacation to Utah for Memorial Day weekend. The Utah getaway came on the heels of Disick's split from Sofia Richie, whom he began dating in 2017. E! News reported at the time that Richie had called off their relationship so Disick could focus on issues that led to him spending time in rehab in late April.
"Sofia thinks Scott has a lot on his plate right now and thinks it's best for them to be apart so he can focus on himself. She is only looking out for him and his best interest and it was primarily her decision for them to split," the source shared. "Sofia has been spending time with her family and has taken the majority of her stuff out of Scott's house."
RELATED: Report Says Scott Disick and Sofia Richie Broke Up in Part Due to His 'Love' for Kourtney Kardashian
Related post url: 
As he works to better himself, the E! News source also said he had been leaning on Kardashian for support.
"Kourtney knows how to handle Scott and he is always in a better headspace when he gets to spend time with his kids," the insider continued, referencing the Utah trip. "She has really been there for him since his rehab exit, and has had a lot of sympathy towards him."
Kourtney Kardashian's romantic relationship with Scott Disick ended years ago
Kardashian and Disick dated off-and-on between 2006 and 2015. The Poosh founder broke up with Disick for good when he was seen partying with a group of women, including an ex-girlfriend. But despite their split, the two have remained friends and continue to co-parent their children.
"The truth is, my problems shouldn't affect the kids," Disick said in a 2019 interview with Us Weekly. "Just because their mother and I couldn't make it as a perfect, romantic couple shouldn't have anything to do with the kids. They don't deserve our mistakes, so we figured out a way."
It's amazing to see them in this space after everything they've been through. Keep it up, you two.
Read more: Kourtney Kardashian Says This Put a Strain On Her Relationship with Scott Disick