Fans Think Kylie Jenner Will Need a 'Serious Evolution' to Stay Relevant
Does Kylie Jenner need to mix things up to continue to stay relevant? Fans think she's already peaked in her fame trajectory and may need "a serious evolution" to avoid becoming irrelevant. Fans recently discussed how Jenner's constant flaunting of her wealth is becoming tiresome. They believe other celebrities might eclipse her in popularity soon.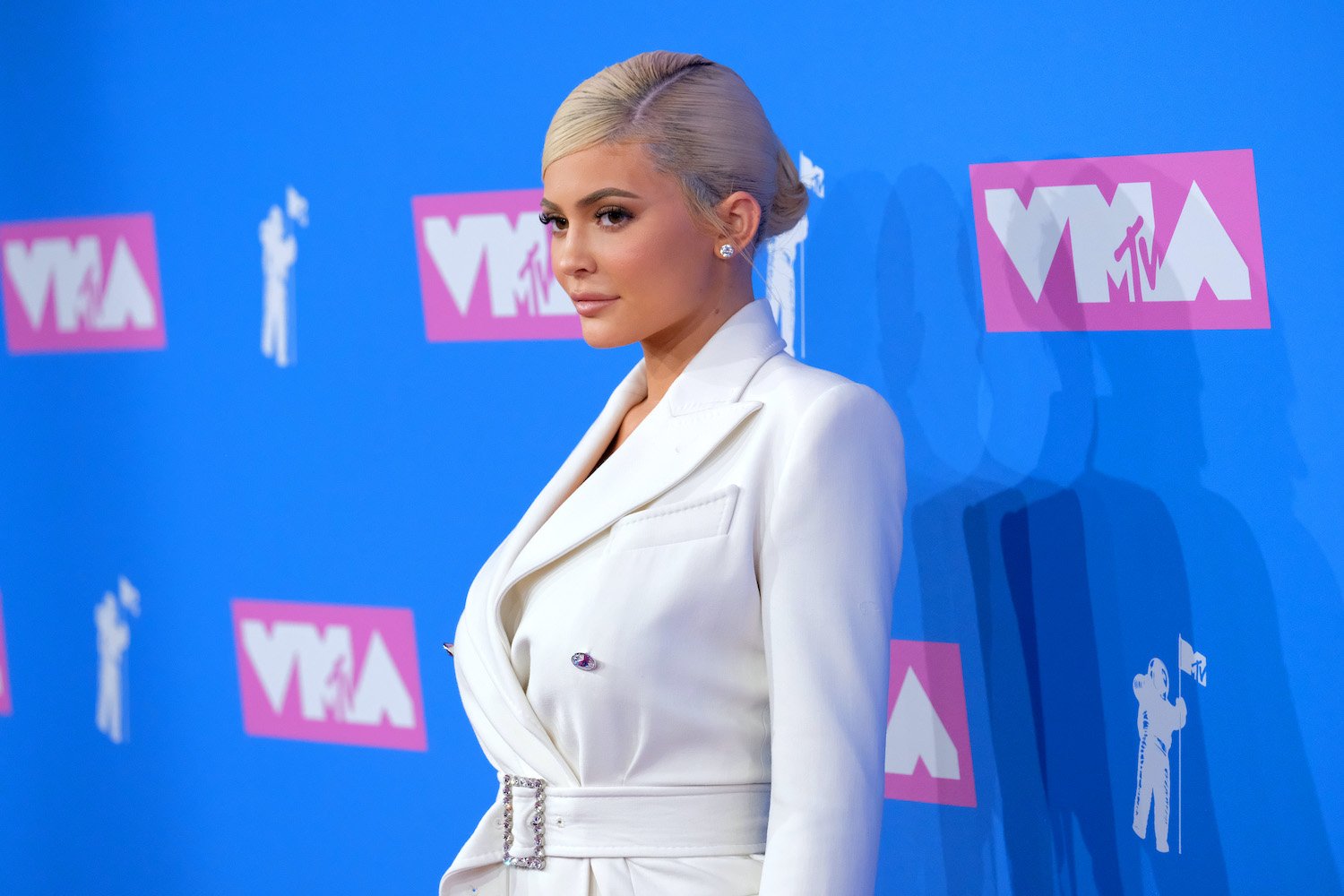 Kylie Jenner's fans are turned off by her recent posts
In a Reddit discussion about Jenner's recent Instagram posts, many fans slammed her for using her wealth to stay relevant. From Prada bags for daughter Stormi to a customized Rolls-Royce, fans think her behavior is tacky, given the current coronavirus (COVID-19) pandemic that's left people struggling financially.
A Redditor kicked off a long thread when they wondered, "How are people not turned off from Kylie when she's flaunting her wealth with large frivolous purchases while the world is in crisis? Showing off her new 60m dollar custom jet, new 30 million dollar house, custom Rolls Royce, recent luxury vacation with a bunch of people, elaborate parties during corona, and Prada bags even for her toddler?"
They continued, "It's literally Marie Antoinette 'let them eat cake.' She is either completely out of touch, with no idea how bad this looks or she knows exactly what she's doing and doing it intentionally for some reason? To prove her wealth?"
Jenner needs an 'evolution to stay relevant'
Many fans agreed that Jenner's approach is tacky and tone-deaf, with a number of her followers showing concern. "Kylie is going to need a serious evolution to stay relevant, she won't be the cool girl forever," one Reddit user commented. "Her staged sexual photos, blingy lifestyle, putting 'Kylie' on everything, all of it, will be out of trend in 2 years (especially with Gen Z's)."
"2014-2016 was Kylie's most prominent time of fame," another Redditor noted. "She is still kicking hard which I admire but eventually there will be a new cycle of celebrities. Hopefully not flaunting their wealth."
Another Redditor agreed, saying, "Yes, she peaked around 2016-2017 in terms of fans. Then the baby rumors late 2017-early 2018 which resulted in the births of both Stormi and True in early 2018 helped give the whole family a ton of media coverage."
They continued, "However, I feel like ever since those 2 babies were born this whole family (especially Kylie) has been in a steady decline in popularity. The only thing that sparked super buzz about them since then was Tristan/Jordyn in early 2019 but that was now over a year ago."
Fans offer Jenner some ideas
The Reddit discussion did offer up some ideas for how Jenner can switch things up and win over her fans again.
"She needs to be careful about how fast she's blowing that money. Beauty is a depreciating asset (in the mainstream eye, anyway) and relevancy won't last forever," one fan noted. "I agree about the wealth flaunting, it's gross and out of touch. Being more philanthropic would only help her brand too."
"Random people online who I find inspiring are not celebrities. For the sake of the world I hope genuinely inspiring people are the new 'celebrities,'" one fan wrote, adding that Jenner might take a page from Kim Kardashian West.
"On that note though I think Kim will be the only person to remain somewhat relevant because I think she knows that's the shift and that's why she is getting into law work," they added.