Fans Think Kylie Jenner's Friends Act More Like Her Employees
There is no shortage of people who want to be a part of Kylie Jenner's inner circle. However, some fans believe reality TV star treats her entourage more like employees than friends.
Kylie Jenner is a successful reality TV star and businesswoman. Fans follow her every move, which means she has the ability to turn anyone into social media sensations just by being friends with them. As such, it seems there is not a shortage of people who want to be a part of Jenner's inner circle.
However, according to fans who have observed Jenner's various friendships, it looks like the 22-year-old treats her buddies more like employees than actual friends. Perhaps this is why many say Jordyn Woods is now better off on her own than in Jenner's entourage.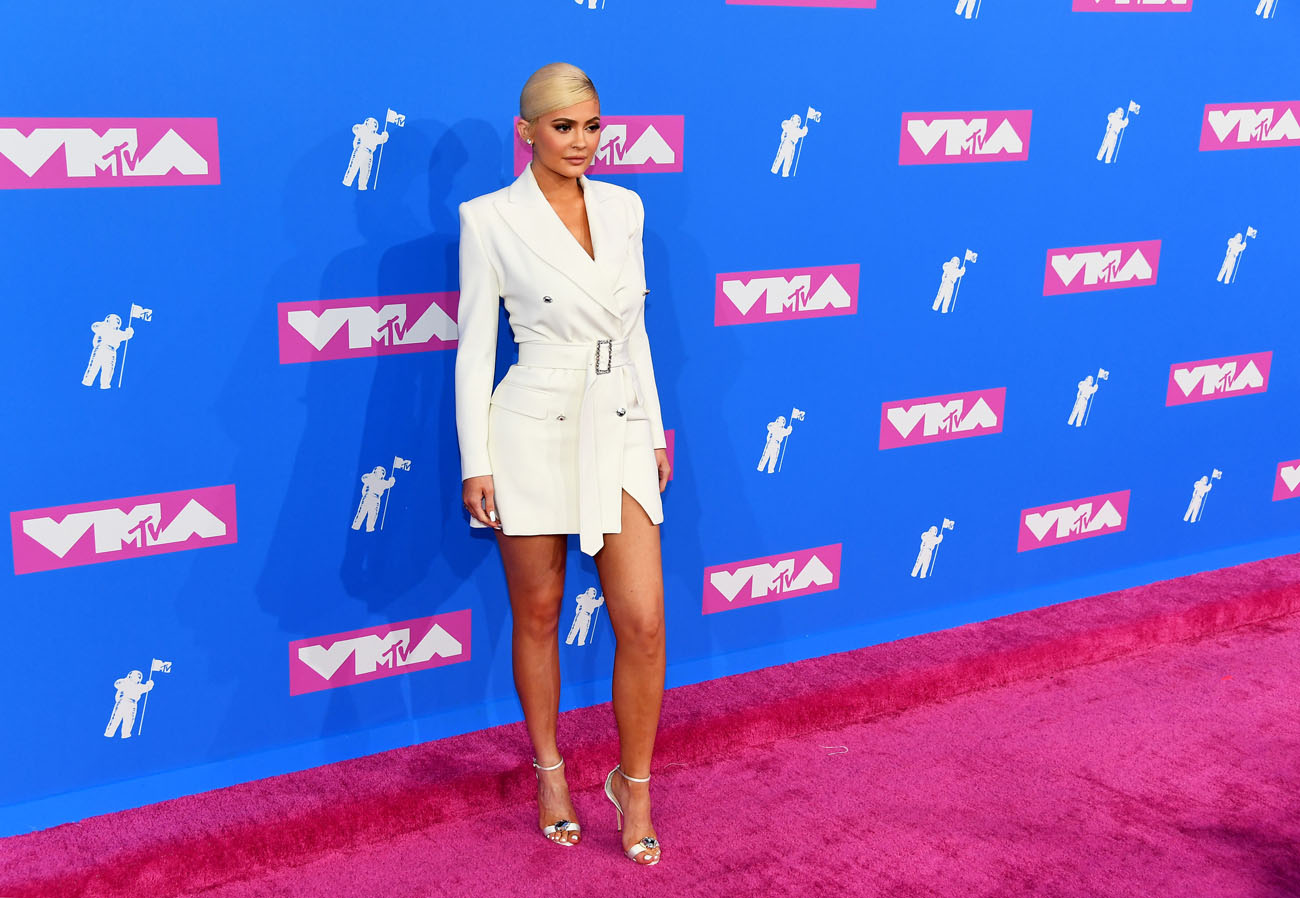 Who are Kylie Jenner's friends?
Jenner's friends seem to be people who have been around her for a long period of time.
For example, she became friends with Anastasia "Stassie" Karanikolaou and Jordyn Woods when they were all young. Being around Jenner has allowed Karanikolauou and Woods to become social media influencers as well.
Jenner also seems close with some folks who work for her, such as assistant Victoria Villarroel Gamero, makeup artist Ariel, and hairstylist Tokyo Stylez.
One of Jenner's most well-known friends was Jordyn Woods
Out of Jenner's whole entourage, Woods was the most well-known friend of hers. On Jenner's short-lived reality series, Life of Kylie, Woods was introduced as Jenner's best friend, and she was constantly by Jenner's side throughout the course of the show. The two of them even lived together for some time, and Jenner has reportedly bought Woods many expensive gifts.
However, Jenner and Woods' friendship fell apart in early 2019 after Woods was caught kissing Khloé Kardashian's boyfriend, Tristan Thompson.
Fans still wonder whether Jenner and Woods have spoken at all since the incident, but either way, it's clear they are no longer close like before. Some people have even called their friendship "unhealthy" and are glad Woods is out of Jenner's life.
Why fans think Jenner's friends act more like her employees
Although Life of Kylie did not do as well as Keeping Up With the Kardashians or the family's other spinoffs, the show did give fans a glimpse into what it takes to be friends with Jenner.
On a recent Reddit thread, various fans commented that being friends with Jenner seems like a tough job, especially since it appears her friends live by her rules a lot of the time.
"We saw in Life of Kylie the toll their friendship was taking on Jordyn. Jordyn was expected to be at Kylie's beck and call 24/7," one fan pointed out. "Of course that sounds emotionally draining, but Jordyn and Stassi reaped the benefits of never having to work, having all their clothes/trips/glam/etc. paid for, not to mention the millions of followers they gain, ensuring they'll never have to work again no matter what happens. Hard? Yes. Worth it? Beyond."
Another user also noted that Jordyn seemed to have acted as an "emotional support blanket" for Jenner, even to the point of neglecting her own life.
"I really empathized for Jordyn in the Met Gala episode when Kylie made her go with her last minute to see Travis in Boston," the user said, referring to episode 5 of season 1. "She was basically an emotional support blanket for Kylie on the ride over and then just supposed to, what, entertain herself alone in a strange city while Kylie hooks up? Can't say I'd do that for a friend but I'd do it for the person paying my bills. For Jordyn, Kylie was both."
Because of the way Jenner's friends seem to be expected to cater to her needs in return for publicity and free gifts, one fan said, "If this is true, then these people aren't her friends, they're her employees."
Ultimately, it should be noted that Jenner is still rather private about her friendships. As such, it is almost impossible for outsiders to know everything that is going on between Jenner and her close friends.