Fans Think Linebacker Clay Matthews Has A Lot in Common with Marvel's Thor
Clay Matthews is known by football fans for a lot of things. One thing he's definitely known for is his ability to disrupt opposing offenses as a top defensive player.
He may not be the same player he was in his prime, but he can still be quite a force on the defensive side of the ball. He's also a part of one of the most famous football families of all time. 
Another thing he's well known for? His flowing, golden locks of hair. Matthews certainly has a unique head of hair unlike anyone else in the NFL. His mane has caused some fans to compare him to one Marvel superhero he closely resembles: Thor, the God of Thunder.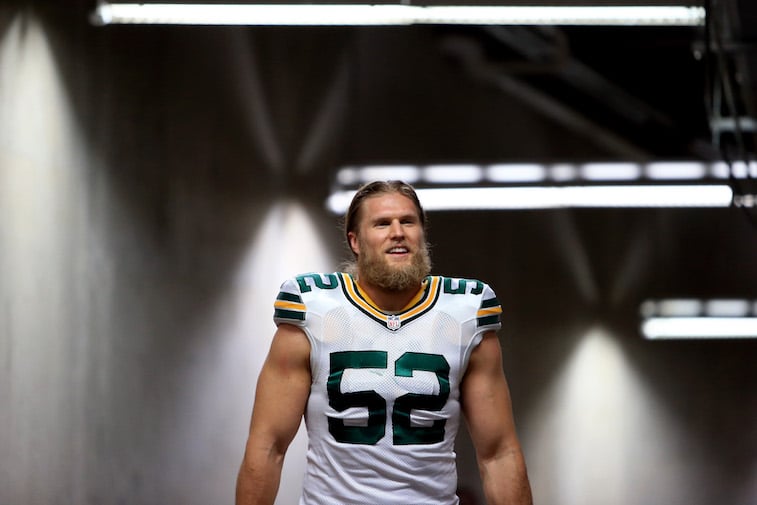 Clay Matthews career overview
The Green Bay Packers selected Matthews with the 26th overall pick in the first round of the 2009 NFL Draft. He spent 10 seasons in Green Bay, becoming one of the team's leaders there along with being one of its best players. He became well known for his outstanding play and his humorous commercials he filmed alongside teammate Aaron Rodgers.
Last season was Matthews' first outside Green Bay — he played for the Los Angeles Rams. 
Here's what Matthews has been able to accomplish during his career:
156 games played
91.5 sacks
383 solo tackles
17 forced fumbles
Six-time Pro Bowl selection
One-time All-Pro selection
One-time Super Bowl champion
Throughout his career, Matthews has played with a reckless abandon and cat-like quickness one might describe as superhero-like. That's why the Thor-Matthews comparison makes so much sense.
The comparison between Clay Matthews and Thor
Bleacher Report compiled a list of athletes who compare favorably to superheroes. Matthews, of course, drew the comparison to Thor. But while they have similar hair, that wasn't the only thing they have in common. For one, Matthews is also incredibly strong. He may not be at God-level strength, but he's certainly stronger than the average person.
The other component is his family. Thor comes from a line of Norse Gods. His father Odin is a God, and even his adopted brother Loki is the God of mischief. Matthews comes from a family of NFL royalty. His uncle, brother, and father all played in the NFL while he also has brothers and cousins who have played as high as the collegiate level. Both Thor and Matthews come from a long lineage of overachievers in that respect.
ESPN picked up on the similarity between Matthews and Thor and produced a parody about it that tied in with a huge film release from Marvel Studios.
The ESPN parody featuring Clay Matthews as Thor
In a commercial promoting the Marvel Cinematic Universe film Thor: Ragnarok, Matthews finds himself in the same arena that Thor does during the film, about to face off in combat against the Incredible Hulk. Matthews quickly runs away, screaming, "I'm not Thor!"
The promo also featured former Packers' wide receiver Randall Cobb and current Packers' quarterback Aaron Rodgers "conversing" with Jeff Goldblum's Grandmaster character and Tom Hiddleston's Loki. Using CGI, the two were inserted into a scene from the film made to look as if they'd been in the movie.
We never get to see Matthews square off against the Hulk, but it likely wouldn't have gone so well for the former Packers' star. It's unclear if he's got acting in his future – he was in L.A. last season but will be moving on via free agency this year – but based on the funny commercial, he has the chops to be in comedies.