Fans Think Nicki Minaj Hairstylist Drama Between Jonathan and Tae Is Pettiness Personified
Each week provides a new opportunity for public figures to beef. Two celebrity hairstylists — Arrogant Tae and Jonathan Wright — are feuding with each other and Nicki Minaj has been dragged into it.
Her name may be Mrs. Petty now, but she is not here for trivial disputes, and neither are the fans.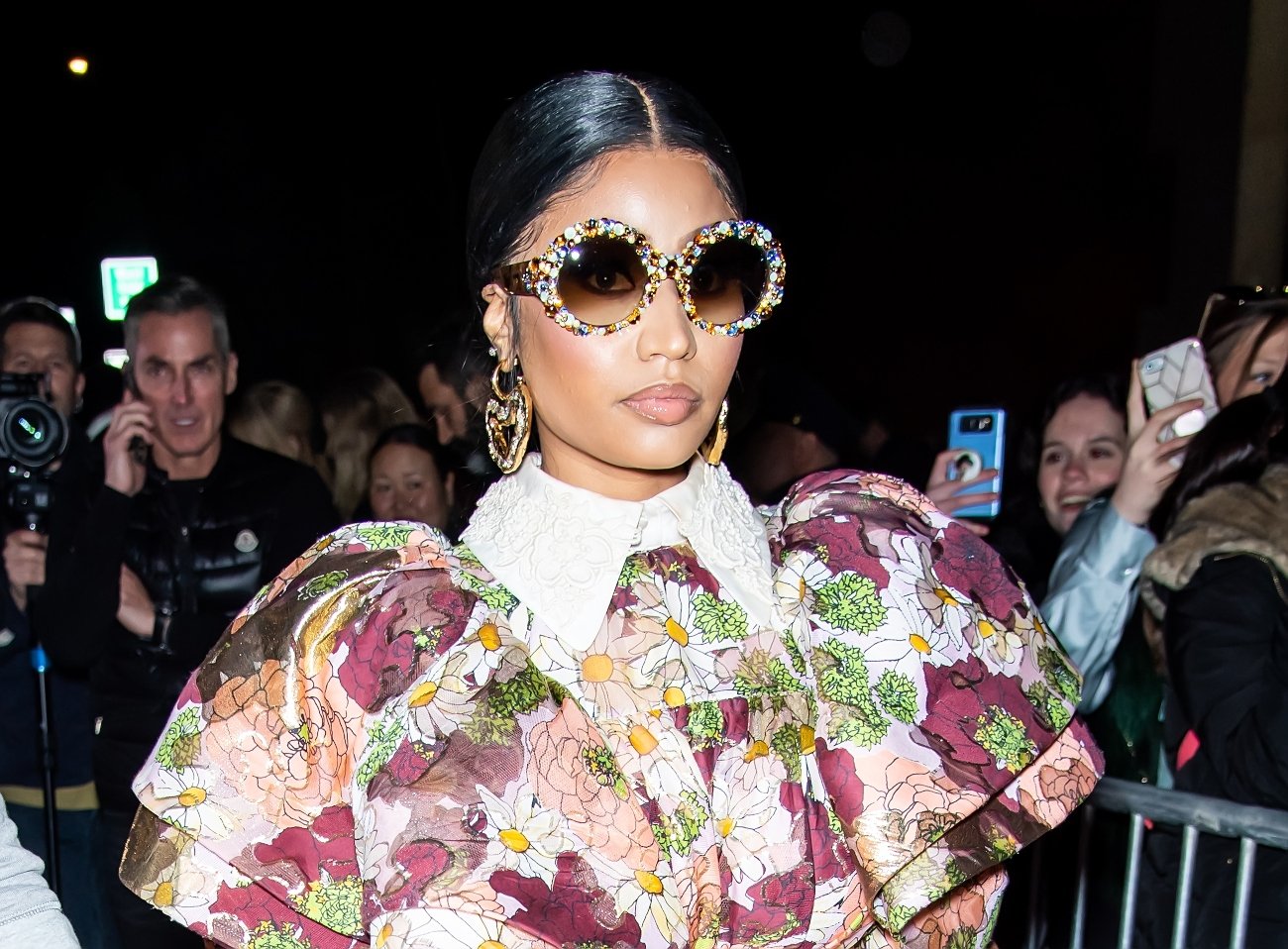 There's a hair client war between Jonathan and Tae
Because this is happening on social media in real time today, we're going to break down the gist of this beef. Tae, a Chicago native, is a wig guru known for styling celebrities such as Teyana Taylor, SZA, and Nicki Minaj. He began working with Minaj in 2018.
Wright — whom everyone refers to as Jonathan — counts Megan Thee Stallion and Doja Cat among his client base and recently caught flak for styling Jeffree Star's wig.
Wright was bombarded with comments on social media about working with the YouTuber who was recently outed for using racial slurs. Tae made a shady comment about all money not being good money, and Wright responded by stating he'll work with anyone for $20,000 a day.
We're not sure of the origin of the discontent between these two, but things just escalated and dragged Nicki Minaj into the fray.
Nicki Minaj shut down the hair drama with Tae
Minaj, who is pregnant but still working, dropped a promo video on Instagram this morning for her new song with A$AP Ferg, "Move Ya Hips." She rocked a blue two-piece outfit with a pink wig styled by Jonathan Wright.
Tae was originally slated to do Minaj's hair for the job. He's been venting on Instagram about not being able to make the gig due to an appointment. He indirectly called Minaj disloyal for hiring Wright to do her hair, and then wrote about the industry being dirty and breaking his back for people who turn out to be "shady" and disloyal.
Because of his posts, Minaj did a brief Instagram Live session and without naming hairstylist names, said her appointment was canceled 48 hours before her shoot.
She added that he refused to send the wig to her, and with time winding down, she had 24 hours to find a replacement solution.
Minaj said that it's happened more than once, but because she's not petty, she's not exposing the text messages to show a pattern. She ended her Live by letting fans know she's enjoying her peace.
Fans can't believe this hair drama is even real
After Nicki Minaj chimed in, so did fans. Twitter and Instagram users are still expressing their disbelief that a hairstylist wig beef is happening. The opinions are strong.
One person received thousands of likes for this tweet: "So you telling ME, Tae cancelled on Nicki 48 HOURS BEFORE, she asked him to ship the wig and he said NO, so she got Jonathan to do her hair and now he's MAD and going on an unnecessary rant that's probably gonna  cause him to lose all ties with ONIKA TANYA MARAJ??? Dummy moves!"
Another wrote, "If tae beefing with Jonathan he need to be beefing with Jonathan and leave the pregnant lady out of it."
There are memes all over too with comments like this: "Tae acting a fool cus Jonathan did Nicki's hair! Make it make sense… if you were busy chile what was she supposed to do?"
Elsewhere, fans are calling the beef childish. Some point out that unless there's a contract in place, no one is restricted to working with one wig stylist.
Minaj and Tae have unfollowed each other on social media as recently as winter 2019 and now they're doing it again. But maybe their relationship will eventually shake out.