Fans Think Nicki Minaj Has Left Her Husband Kenneth Petty
Nicki Minaj seemed to find the love and security she always wanted in her childhood friend Kenneth Petty. They maintained a friendship for years before striking up a romance in 2018. A year later, they married in a simple and intimate ceremony and have since sparked baby rumors. But while people would view this as an ideal love story, recent rumors have suggested that there could be trouble in paradise.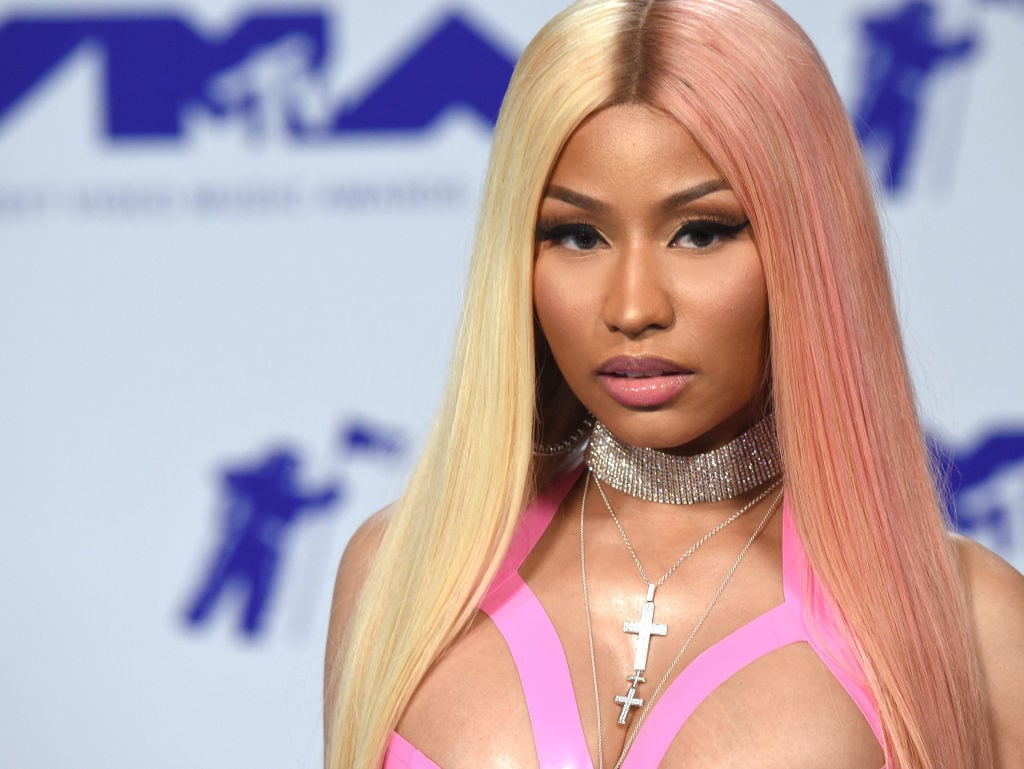 Fans think Nicki Minaj has left Kenneth Petty
The rumors began on April 10 when a Twitter user claimed that one of Petty's friends had allegedly announced the breakup during a livestream. Further fueling the rumors was the fact that Nicki Minaj had apparently changed her Twitter header from "Mrs. Petty" to "YIKES."
The "MEGATRON" star changed her header around her October 2019 wedding to Petty, so the fact that she switched it already further convinced fans that something was wrong. Taking to social media, they questioned what was going on and whether the pair was still together.
"what's the tea on nicki and kenneth petty breaking up," one person wondered on Twitter, adding, "i hope my good sis left his a** fr."
"I got a YouTube notification talkin about a potential split b/w Nicki & Kenneth Petty, and I— hope it's true," a second person said.
"I really hope Nicki and Kenneth are still together," another tweet said in part.
But the thing is, the Twitter user who shared the initial tweet has since admitted that they lied (via Hip Hop Vibe). As far as the header change, it appears that Nicki Minaj is simply promoting her song "Yikes," which dropped in February and rapidly fell out of the Billboard 100.
Not everyone likes Kenneth Petty
While many people are happy that Nicki Minaj has found love, some are not pleased that it's with Petty, who has a lengthy rap sheet. Among the charges is a conviction for attempted rape, which happened in the '90s when he and his victim were around the age of 16, per TMZ. He reportedly served around four years in prison for this before being released. As a result of his conviction, Petty is now a registered sex offender.
In addition to that, he has reportedly served time for everything from driving infractions to manslaughter. So when he began dating Nicki Minaj in late 2018, fans were seriously alarmed and strongly criticized the couple. Some even urged her to dump Petty, saying that she could do better than him. But she has mostly tuned them out.
Nicki Minaj is standing by Kenneth Petty
In response to people who said she lowered her standards by dating Petty, Nicki Minaj said in a 2019 episode of her Apple Beats 1 show Queen Radio that that is not the case.
"When a person is with a n*gga that loved them before they had a dime in their pocket?" she asked in regards to Petty. "How do you not understand that? How do you not understand happiness versus clout?" she continued. "How f*cking dare you talk about lowering standards."
She also defended him against the attempted rape charge, insisting he was in a relationship with the victim and that fans had gotten the facts wrong. "But go awf Internet," she continued. "Y'all can't run my life. Y'all can't even run y'all own life. Thank you boo."
Well, there you have it, folks. It looks like Petty is here to stay so people had better get used to it and stop spreading these kinds of rumors.
Read more: The Real Reason Nicki Minaj and Her Husband Got Into a Fight with Her Ex Meek Mill