Why Some Fans Think Paul McCartney's 'Wonderful Christmastime' Is About Witchcraft
Some fans think that Paul McCartney is talking about witchcraft in his Christmas tune, "Wonderful Christmastime.'
Paul McCartney's Christmas hit, "Wonderful Christmastime," is simple yet effective. So there's no other way to interpret its lyrics. However, one fan claims that the holiday tune is about witchcraft. It's a wild claim, but no less interesting when you think about it.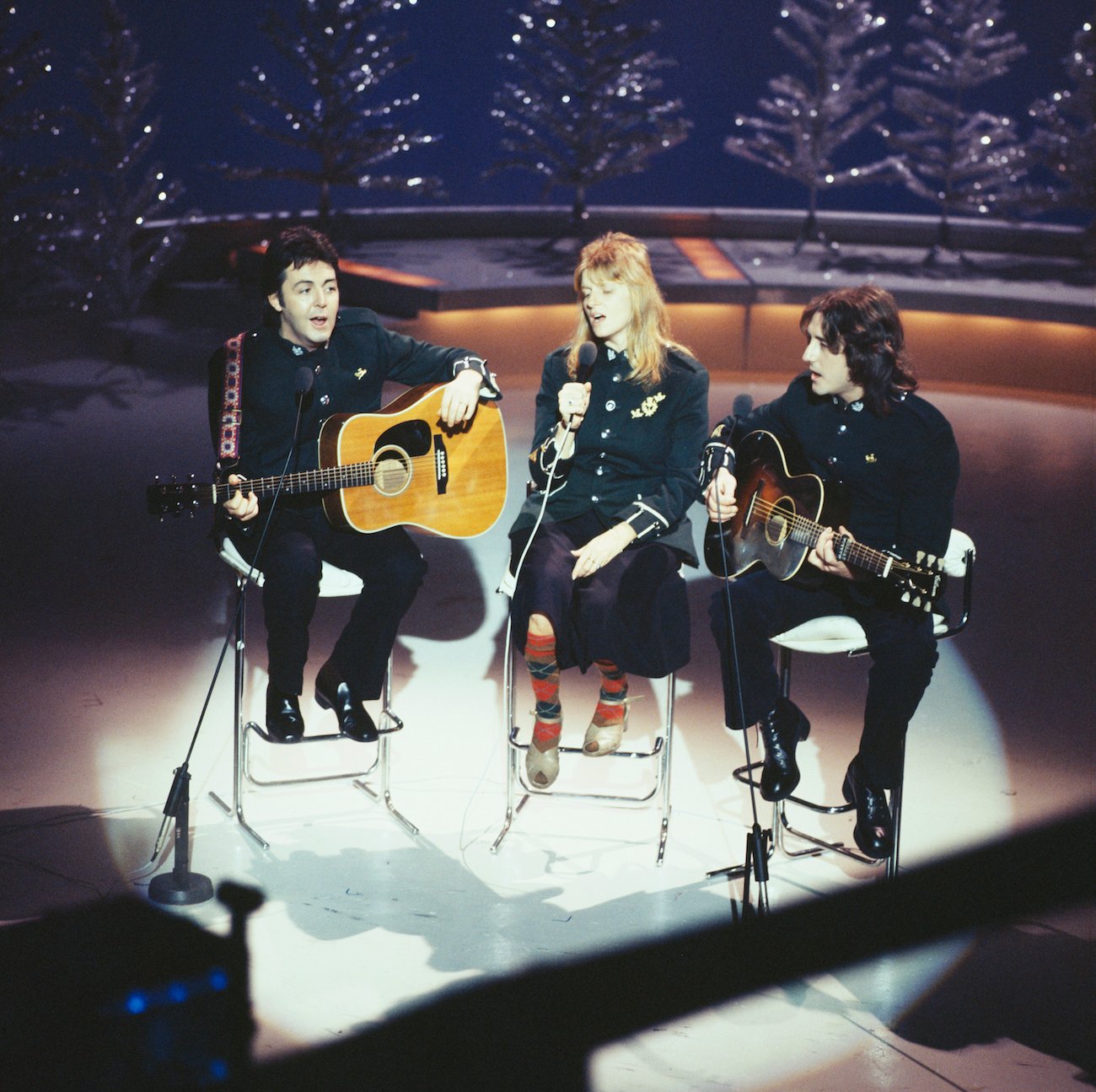 One fan thinks Paul McCartney's 'Wonderful Christmastime' is about witchcraft
Huff Post reports that one fan, Canadian actor Ryan George, thinks Paul's holiday hit, "Wonderful Christmastime," is about witchcraft. George said it's blatantly in the lyrics, as simple as they are.
"Paul McCartney's 'Wonderful Christmastime' is about friends practicing witchcraft but then someone walks in and they have to suddenly play it cool," George wrote on a Twitter post.
George cited the lyrics as proof. He claims someone walks in on the friends in between the verse, "The moon is right. The spirits up. We're here tonight. And that's enough" and the chorus, "Simply having a wonderful Christmastime."
Audacy points out that it does look as if the couple huddled around the fire in the music video look suspicious. "The beginning features an elderly couple huddled in the dark around a small glowing television," they wrote. "Just outside their window, constellations form what looks like a full grown sky monster ready to spread 'Christmas cheer' across the dingy bar.
"Sure enough, the beast sprays aerosol devilry over the couple which somehow produces a lively party and 1980's Paul McCartney. What hex hath this charmer bestow on the towns people?!?!?"
The post went viral and some fans started to agree that the song is peculiar
George's tweet went viral in 2019. Following that, some fans agreed that the song is about witchcraft. Some have just commented on the strange theory.
"I've always thought the transition of these lyrics was oddly abrupt," one fan replied. "This does explain why the choir has allegedly practiced all year to learn a song consisting only of the words 'ding dong ding dong ding dong,'" another added.
Another person didn't understand what was happening in the verse, "The word is out. About the town. To lift a glass. Ah, don't look down." They wrote, "DON'T LOOK DOWN AT WHAT?"
Meanwhile, another added, "I've always thought the transition of these lyrics was oddly abrupt," and another fan wrote, "I always wondered why he sang the chorus so panicked."
Finally, one person wrote, "I love Paul McCartney, but I LOATHE that song; thank you for giving it the proper context."
'Wonderful Christmastime' gets a lot of hate
Even though its lyrics are straightforward and cheery, "Wonderful Christmastime" has garnered some hate from fans over the years. Paul wrote the song in 10 minutes, so it must be horrible.
In 2014, USA Today (per iHeartRadio) ran an article saying that Paul's efforts on the song were "akin to being the writer of an Adam Sandler movie."
Meanwhile, Esquire wrote, "It's a love song between a middle-aged man and the new Casio keyboard he got in his stocking. A song whose awesome black hole of musicality is almost powerful enough to suck the life out of everything McCartney did before."
However, the song's simplicity could be the reason everyone hates it. Mental Floss writes that such strong reactions toward the tune could have something to do with its structure, "or lack thereof."
They talked to musicologist and performer Nate Sloan, who said, "Wonderful Christmastime" is "simple to a fault." Sloan continued to explain, "It moves through the verse section of the song faster than a sleigh with no brakes. Before you know it, 'that's enough' and we're off to the titular chorus. It's like you've barely finished your eggnog before someone shoves a plate of ham in your face.
"The only variation comes with the bridge section, 'the choir of children sing their song,'" Sloan continued. "Is their song 'ding dong?' Or are bells ringing simultaneously? Either way it's not the most inventive passage."
The song has accumulated so much hate that some people wrote counterarguments defending it. Later, when USA Today took a poll in 2016, the song received a 62% approval rate. Paul's not complaining about the hatred of the song or the fact that some fans think it's about witchcraft. He earns a pretty penny in royalties for it every Christmas.